Khabib Nurmagomedov: After UFC 205 I deserve the title shot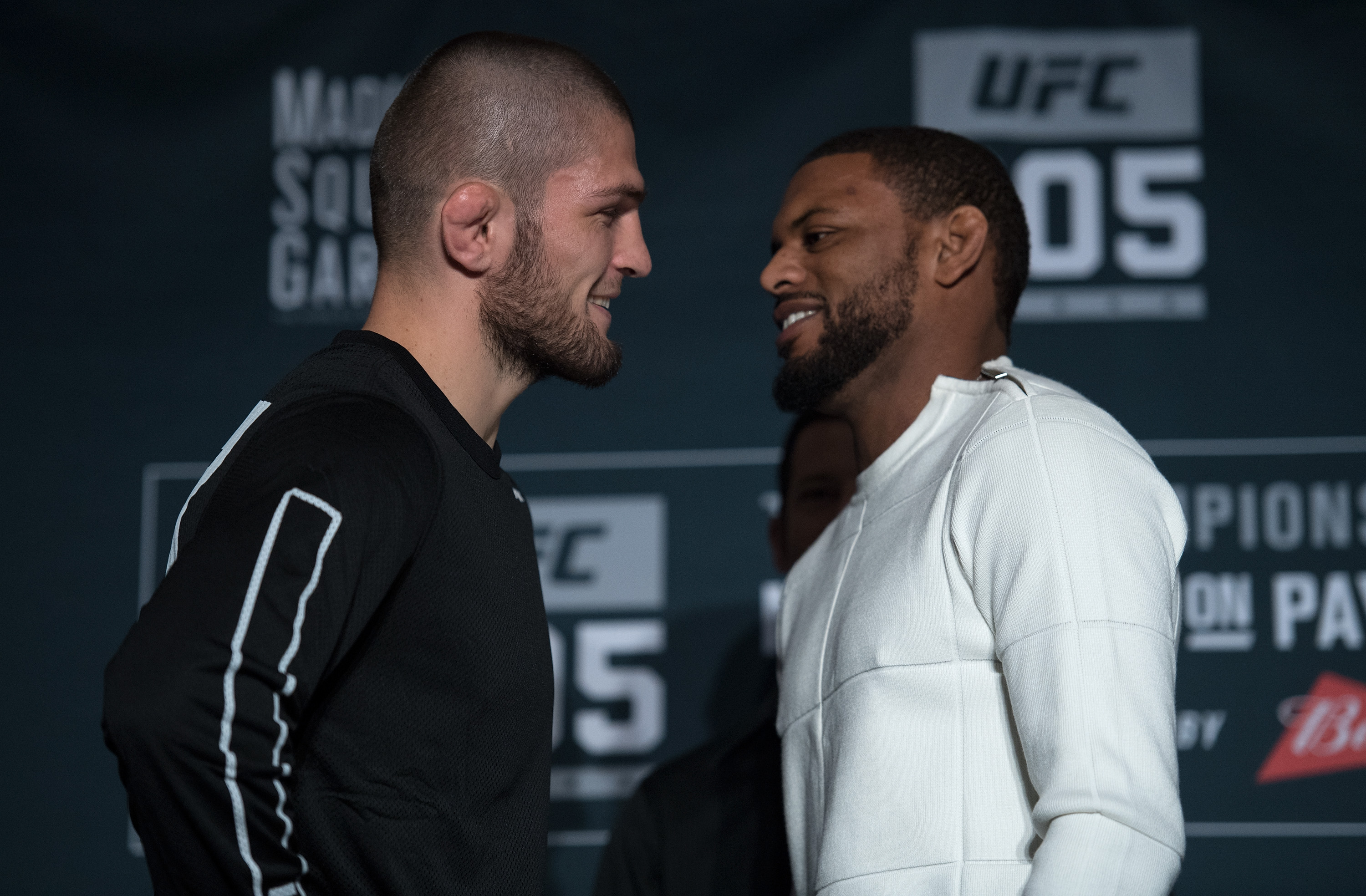 Khabib Nurmagomedov believes that after he beats Michael Johnson at UFC 205 he deserves to face the winner of Eddie Alvarez vs. Conor McGregor for the lightweight title.
Khabib Nurmagomedov hasn't been the cheeriest of bunnies lately. And rightfully so. He believed he had secured his long-awaited title shot before Conor McGregor stepped in and snatched it away. Although he won't be headlining UFC 205, Nurmagomedov will still be fighting in New York City — against Michael Johnson on the preliminary card.
A step-down, perhaps, but the Russian was mature enough to rise above his pride. Speaking to MMA Junkie, he said that the opponent didn't matter, and that fighting in New York was the most important thing. "There are a lot of Russian fans (in New York), and a lot of Russian fans want to watch my fights. That's why I said please, give me a fight."
Underestimating Johnson would be foolish. Nurmagomedov knows this. He sees Michael Johnson for the tough, legitimate challenge that he is. "He's a tough guy … I don't think he's easy money."
Despite Johnson's capricious career, he has beaten many top contenders in the past. Most notably Tony Ferguson, who this weekend won his ninth consecutive fight. Ferguson is the Russian fighter's foremost rival, and his dominant performance over former champ Rafael dos Anjos put him right in line for a title shot.
However, Nurmagomedov believes he should face the winner of Alvarez vs. McGregor, not Ferguson. "I know I deserve this. I deserve this." And with an unbeaten record of 24-0, it's hard to argue with him. That record is a true rarity within MMA.
Still, there are some unanswered questions regarding Nurmagomedov. Namely, his injury troubles. The Russian has fought once in 30 months, against Darell Horcher in April. These problems undermine his undeniable talent. But he insists that those troubles are behind him.
As fans of MMA, we can only hope that is true. The potential of Nurmagomedov deserves to be fully realized. This first step towards that is at UFC 205 this weekend. He must make a bold statement with a dominating display. He has to force the UFC to recognize that he is the legitimate No. 1 contender.
If everything works out, perhaps 2017 will be "Khabib time."
This article originally appeared on