Kelvin Gastelum saved from ban and will fight Tim Kennedy at UFC 206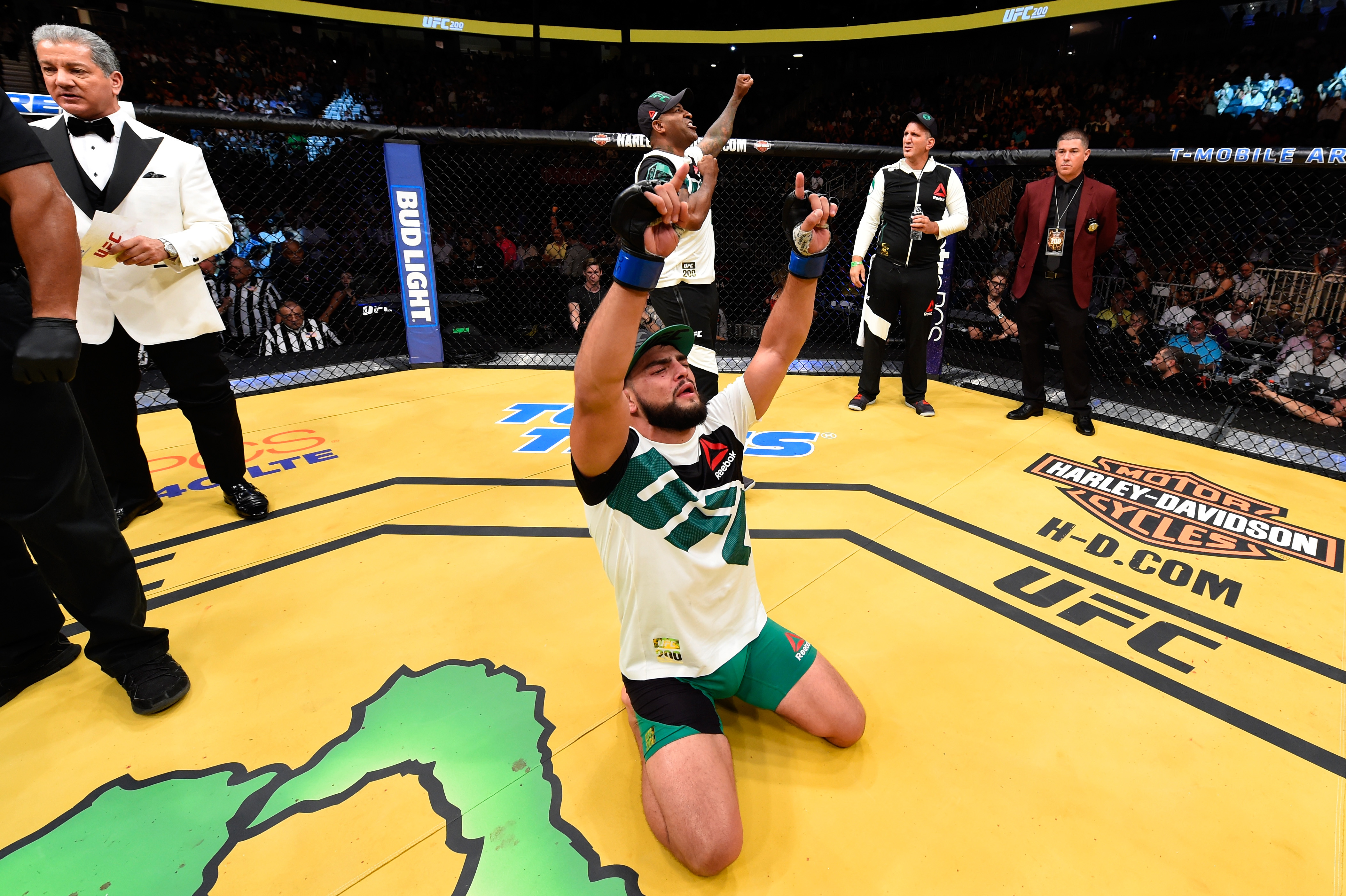 Kelvin Gastelum's six-month suspension given by the NYSAC has been rescinded, which means his middleweight fight with Tim Kennedy at UFC 206 is happening.
Finally, some good news for UFC 206 in Toronto. Kelvin Gastelum's original six-month given by the New York State Athletic Commission has been rescinded. Which means his intriguing encounter with Tim Kennedy in Toronto will go ahead.
Scheduled to fight Donald Cerrone at UFC 205, Gastelum caused an uproar amongst fans when he once again failed to reach the welterweight limit. An angry Dana White was prompted to declare that Gastelum would never fight at welterweight again.
In fairness, this makes perfect sense. When a fighter struggles so much to reach a weight, it isn't healthy for them to continue on that tremulous path. Instead, Gastelum's next fight will be at middleweight — the weight at which he started in the UFC, and the weight at which he won The Ultimate Fighter 17. 
Banning him from welterweight was a punishment, but White is also doing him a favor.
His return to middleweight will be against fan-favorite Tim Kennedy. The two share common ground, as both had their fights removed from UFC 205. However, Kennedy wasn't at fault for his situation.
Kennedy's last match was a controversial loss to Yoel Romero over two years ago. Prior to that, he had won four consecutively, including a victory over current champ Michael Bisping. Recently, he declared his title hopes, which suggests the man is far from done.
This fight has some potential. If all goes to plan, then fans could be in for a good show, so let's hope that the all-too-familiar curse doesn't strike again.
And to Kelvin Gastelum, please fix your scales. We beg you. At just 25, the TUF winner has a long career ahead of him, a career which deserves less missed weight clauses next to the victories.
This article originally appeared on