Kelvin Gastelum receives six month suspension for missing UFC 205 weigh-ins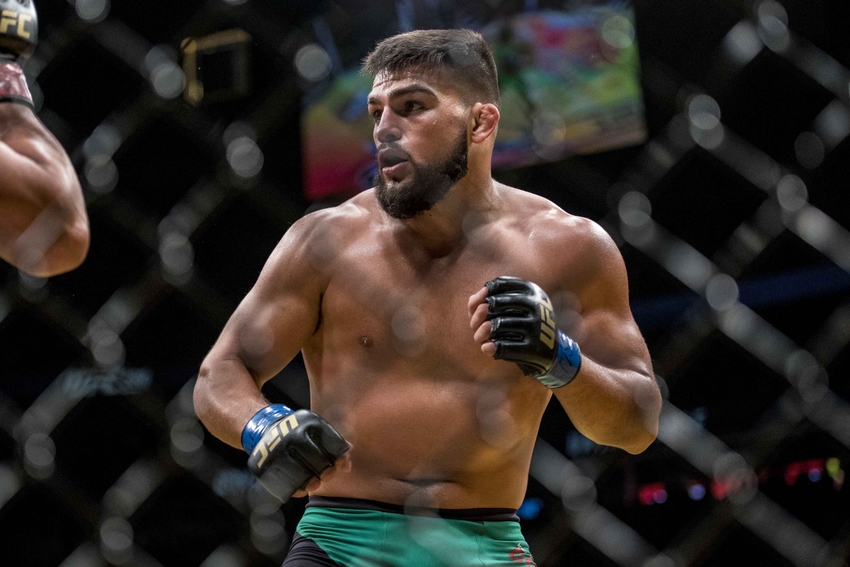 Kelvin Gastelum has once again missed the 170 pound target required to fight in the welterweight division. 
Kelvin Gastelum won the 17th season of the Ultimate Fighter as a middleweight. After the show's season, he decided to try his luck in the welterweight division. After hitting the 170 pound target two fights in a row, it seemed Gastelum made a successful transfer to the welterweight division.
At UFC Fight Night 44, his weight cutting issues started to become a problem. He failed to make the target weight and was forced to forfeit 20% of his purse to opponent Nico Musoke.
Gastelum was set to face now welterweight champ Tyron Woodley at UFC 183. Gastelum weighed in at 180 pounds and was forced to forfeit 30% of his purse to Woodley. Woodley won the fight in a controversial split decision that earned him a title shot against champion Robbie Lawler.
Gastelum was forced by Dana White to go back up to the middleweight division and face Nate Marquardt. Gastelum won the fight by TKO and once again dropped back down to welterweight afterwards.
He made weight a few times before once again having issues with his weight. At UFC 205 he was set to face Donald Cerrone in what would be one of the biggest fights of his career.  Gastelum was having weight issues and decided to not weigh in for the bout. The fight was scrapped and Cerrone was upset he would have to miss the historic event due to Gastelum's weight issue.
He took to Twitter to apologize to Cerrone and the fans.
I will not be fighting @Cowboycerrone 2morrow on account that I couldn't make the wght limit. I apologize 2 cowboy ure a legend. God bless.

— #OnAmission4Gold (@KelvinGastelum) November 11, 2016
I'm sorry to My team, my friends and the ppl that genuinely care for me. Extremely dissapointed I will have to reevaluate things in my life.

— #OnAmission4Gold (@KelvinGastelum) November 11, 2016
Dana White told Fox Sports, "I'll never let him fight at 170 again."
The New York State Athletic Commission (NYSAC) has issued a six month suspension because Gastelum skipped the weigh-ins prior to UFC 205. The suspension is only from the NYSAC so he will be able to fight in a different state if their athletic commission allows him to.
After missing the biggest fight card in the history of the UFC and getting in trouble with the organization, Gastelum will have to find where his troubles lie and make some changes.
This article originally appeared on