Keith Kizer's replacement will play a major role in one of the biggest fights of 2014
To the casual MMA fan, an athletic commission is nothing more than column fodder for journalists to complain about when it comes to judging, refereeing and drug testing in the sport. Most observers just want to sit down in front of the television, turn on some fights and see great knockouts and submissions over the course of the night. The behind the scenes players don't always cast a large shadow over the sport.
That's not the case, however, with whoever happens to lead the Nevada State Athletic Commission because not only are they routinely looked at as the standard and most widely scrutinized governing body in combat sports but they also happen to oversee more major MMA and boxing events than another other in the country. Based purely on numbers states like Ohio actually sanction more MMA fights per year, but Nevada plays host to the biggest bouts — like when boxing's cash machine Floyd Mayweather steps in the ring he does it in Las Vegas or the largest grossing fights of the year in the UFC like Chris Weidman vs. Anderson Silva 2.
There's also the fact that the UFC is based in Las Vegas and the former executive director for the Nevada State Athletic Commission Marc Ratner is now the vice president of regulatory affairs for the promotion. Ratner oversees drug testing and other protocols as well as sanctioning for the UFC, basically extending his role from what he already did when he was a member of the commission for several years.
As the news broke late last week, Ratner's successor to the Nevada Commission's executive director job Keith Kizer will be stepping down in a few weeks to take a new position with the Nevada State Attorney General's office leaving a vacancy in his former role. Whoever takes over for Kizer will almost certainly play a major role in policy making, licensing and drug testing issues over the life of their term in office.
I don't see Vitor Belfort getting a TRT exemption from us.
- Keith Kizer on Belfort's chances of getting licensed to fight in Nevada
Now one thing that must be made perfectly clear — the executive director of the Nevada Commission isn't the only person responsible for policies being made or suspensions handed out when say a fighter tests positive for a banned substance. For instance, when a fighter does test positive, the executive director acts as a sort of prosecutor for the commission explaining the ins and outs of the case at hand while a fighter or their attorney will be acting on their behalf. Ultimately, it's the commission who makes the final call on a suspension, fines or other actions.
But Kizer's power did have a heavy influence on decisions made by the commission along with well documented battles he endured with fighters such as Chael Sonnen and Nick Diaz as well as referee John McCarthy. Kizer also down played for much of his tenure the notion that treatments like testosterone replacement therapy were somehow running rampant in sports like MMA due to the fact that as executive director he only approved exemptions for a few fighters over the course of hundreds of fights taking place in Nevada.
Kizer did manage to help work in a new policy about drug testing in Nevada when it comes to marijuana usage by athletes, but like any executive director of any commission, he had his strong points and faults over the course of his tenure.
Now this is where the story takes an interesting turn for one of the biggest fights for all of 2014 for the UFC. Going back to the casual fan, most people may not care much who oversees a commission or acts as the governing body for a fight card, but one upcoming bout will land directly in the spotlight when a date gets announced a show expected to take place in Las Vegas later this year.
UFC middleweight champion Chris Weidman will take on top contender Vitor Belfort with the bout currently scheduled to happen in Las Vegas, and whoever takes over Kizer's job will have a big call to make regarding one of the participants.
Belfort has been a prescribed user of testosterone replacement therapy for the last few years, but notably has only been fighting in Brazil lately, far away from the grasp of the Nevada Commission. The UFC has argued that Belfort's appearances in Brazil have more to do with the popularity he has in his home country, but the questions still remain about his use of TRT outside of America.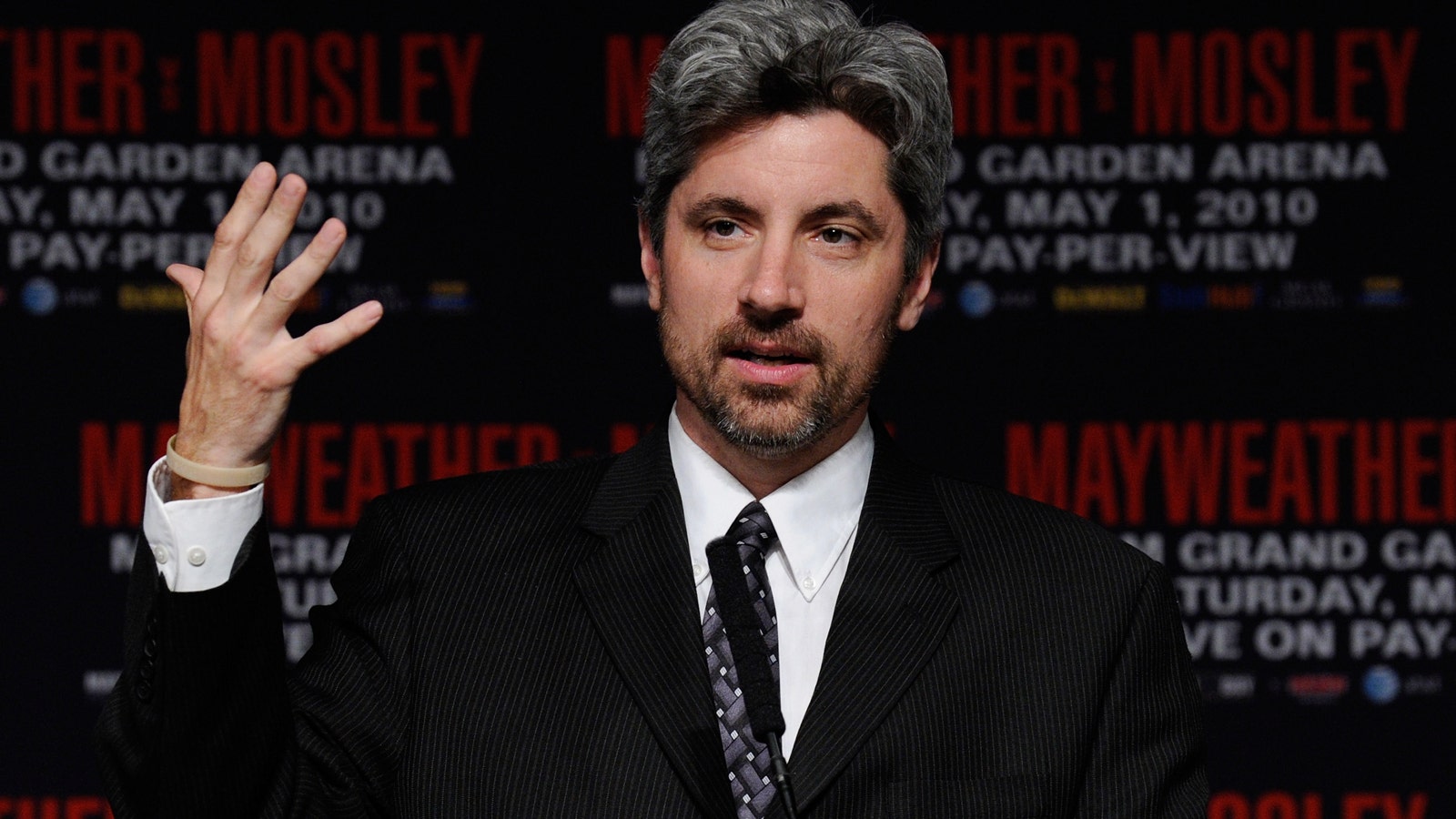 In 2006 at a fight in Las Vegas, Belfort tested positive for anabolic steroids and was subsequently suspended for nine months and fined $10,000 from the Nevada Commission. Belfort maintained his innocence and actually ended up taking a fight six months later in England (where there is no recognized commission) while still under suspension from Nevada. Since that time, Belfort was licensed to fight again in Nevada, but this will be the first occasion where he will apply for an exemption for his TRT use while competing in the state.
While still firmly implanted as executive director last year, Kizer informed Belfort, the UFC and the entire world that he didn't see a way the Brazilian veteran would be excused to use TRT after testing positive for steroids in Nevada a few years ago.
"I don't see Vitor Belfort getting a TRT exemption from us," Kizer said in March 2013 "I really don't and I feel kind of bad for him in some ways because if he has learned from his mistakes and now he's trying to do it the right way and his levels are low with the treatment good for him and I hope he is doing that."
With Kizer's position well documented, Belfort was already standing behind the 8-ball when it came to getting an exemption for TRT when fighting in Nevada. Now with Kizer about the exit his role as executive director, the new man or woman who lands his job will have a major role to play in one of the biggest UFC fights for all of 2014.
The new executive director will set a precedent (whether you like it or not) regarding past steroid users being granted TRT exemptions with this single decision.
The new executive director will set a precedent (whether you like it or not) regarding past steroid users being granted TRT exemptions with this single decision. Whoever takes over Kizer's position could easily go into the commission, armed to the teeth with files, past interviews, and a slew of ammunition aimed directly at Belfort to deny him an exemption while fighting in Nevada. Then again the exact opposite could also happen — past grievances are virtually ignored and Belfort skates without much interrogation whatsoever.
The final decision on Belfort's testosterone use will be made by the commission, not the executive director, but how much noise the person who takes over Kizer's job makes will go a long way into proving how much or how little they will affect policy making for MMA and boxing as long as they are standing as the executive director of the Nevada State Athletic Commission.