Jose Aldo says 'spies' comment was a 'jab' at Conor McGregor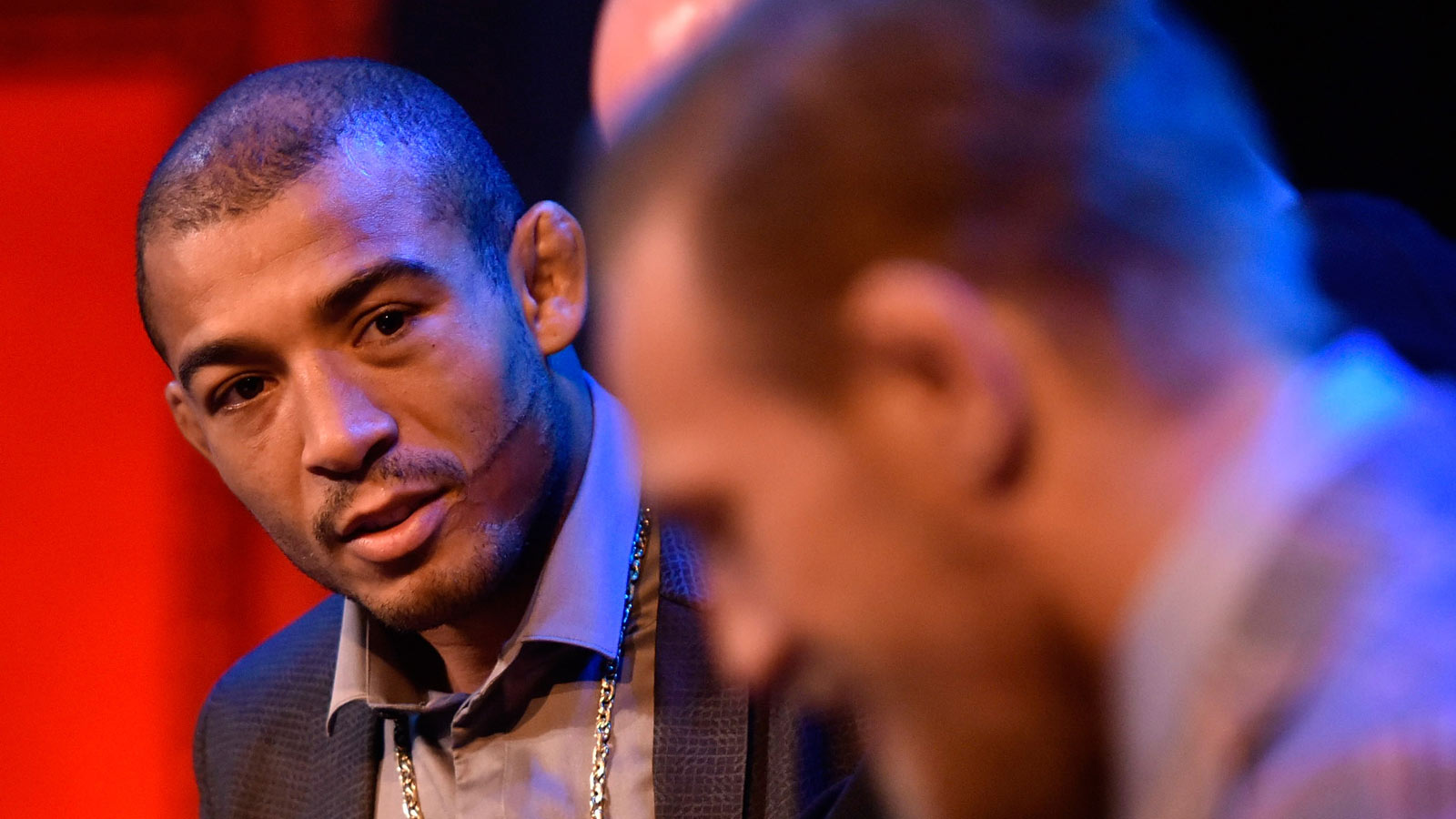 Jose Aldo set the MMA community ablaze earlier this week when he claimed he had spies in Frankie Edgar's training camp during the UFC 200 fight week.
"Of course, there was (a spy)," Aldo said to during a media day in Brazil. "Why wouldn't I kick? That's my own instinct! We always place a spy. We send someone to watch their training and tell us, so we know what they're training."
But now, after suffering a bit of backlash for the comment as some wondered if he'd crossed the line of gamesmanship to flat-out cheating, Aldo says he was joking. In fact, Aldo says he only made the comment because Conor McGregor said the same thing before their fight at UFC 194.
"Guys now I've become invincible … Nobody can beat me and my spies … Sometimes we aren't taken seriously, and othertimes we joke around and get taken too seriously, so … let's clarify I've always fought fair. I got to the top through a lot of hard work — both mine and my team's. I am a principled person and fighter. My team is renowned for its development of tough, technical fighters but also for our collective character, and that's what we'll continue to be known for. I'd never do anything that goes against our principles. I fight clean, I fight fair, and I fight tough. When I talked about having spies in Edgar's camp, it was a reference to a comment McGregor made before our fight. It was just a jab. Everyone knows you can't change up your entire strategy on fight week — of course Frankie's strategy was going to be everything that worked for him in our first fight — it was a no-brainer that he would try the same things. As to spies in camp, relax people … my spies are just in your heads. I'm ready for anyone, no spies required. Abraços to all."
In all actuality, Aldo probably didn't need spies to tell him that Edgar was really good at catching leg kicks and turning them into takedowns. Aldo saw it firsthand in their 2013 fight, when "The Answer" became the first person to ever take "Scarface" down twice in a fight.
But that didn't stop him from having a little bit of McGregor-inspired fun at Edgar's expense.