Jordan Westerkamp does Conor McGregor celebration after TD (Video)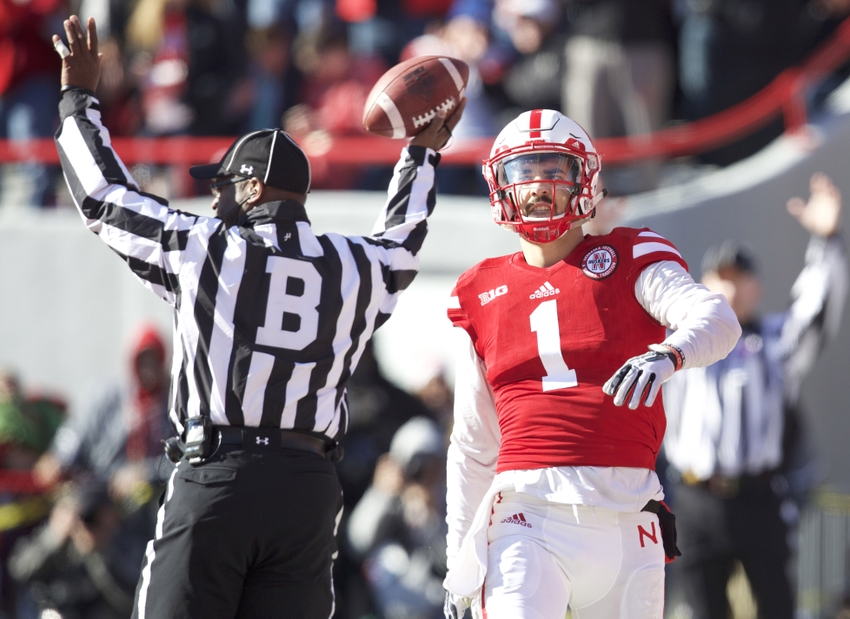 Nebraska wide receiver Jordan Westerkamp celebrated a touchdown reception by doing the Conor McGregor strut.
The biggest name in MMA is Conor McGregor and his impact on the sports world is spreading across more mainstream sports. We've seen Marc Gasol of the Memphis Grizzlies do his celebratory strut earlier this week and now we have seen it in college football.
Nebraska Cornhuskers wide receiver Jordan Westerkamp broke out the McGregor strut after he hauled in a touchdown in their game against the Maryland Terrapins on Saturday afternoon.
Westerkamp scored on a four-yard toss from Huskers backup quarterback Ryker Fyfe who started in place of the injured Tommy Armstrong Jr. and broke out the cool new celebration dance.
The senior wide receiver from Montini Catholic high school in Lombard, Illinois never had a celebration quite like this one and it is one that is sure to endear himself to the UFC/MMA community.
While still a niche sport, the UFC fanbase is a loyal and passionate group that is growing in size and trying to move out from just a fringe sport to one of the mainstream sports. With a personality like McGregor helping in that regard, there is no ceiling to the growth of this sport and league.
It is wildly popular among younger men who didn't get the chance to grow up to see boxing in its glory days so they can get their brutal combat sports in the octagon and as we saw from Westerkamp, it's made its way to middle America and college football fans will take notice.
This article originally appeared on