Jon Jones fires back after criticism from his last performance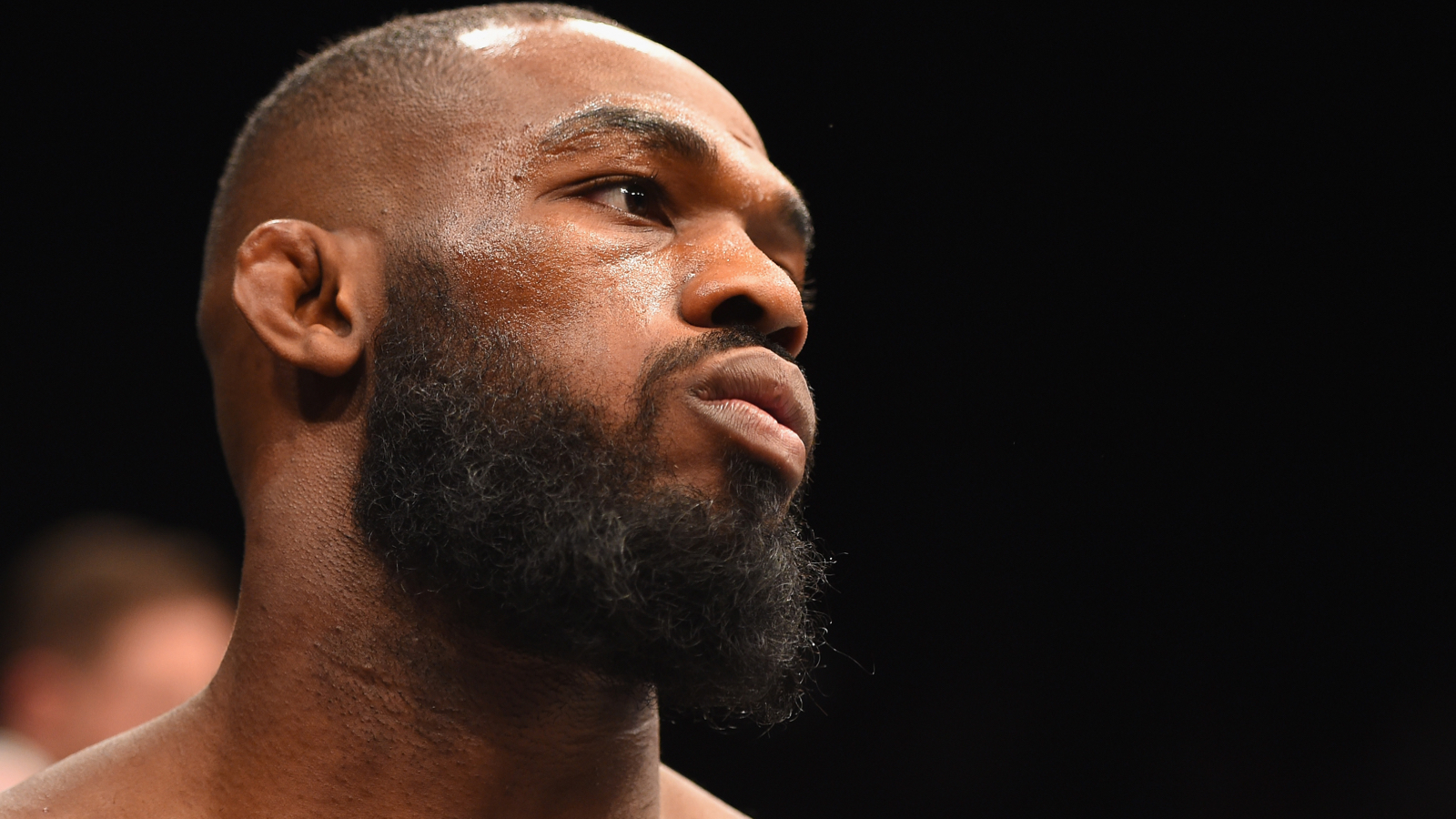 When Jon Jones put on a shut-out performance over Ovince Saint Preux at UFC 197 in April he found himself faced with a mountain of criticism, not praise, after his first win back after more than 15 months away from the sport.
Jones won the fight in a landslide, according to the judges' scorecards, but detractors immediately pointed towards ring rust or his new passion for power lifting as reasons why the most dominant champion in UFC history still somehow looked off his game.
Jones knows his performance over Saint Preux wasn't the best he's ever been, but he also knows he was going through a lot personally in the lead up to that fight.
"I think a lot factored into that last performance. I had a lot going on in my personal life. I was in jail earlier that month and my mom got her leg cut off in the same week. I hadn't fought in over 15 months, I had a last minute opponent change, a bigger, stronger, knockout artist as opposed to a grinder. Just a lot of factors, re-factored into that performance," Jones told FOX Sports on Wednesday.
"I felt just slightly off my game because of all those different factors and it resulted in a not very entertaining performance."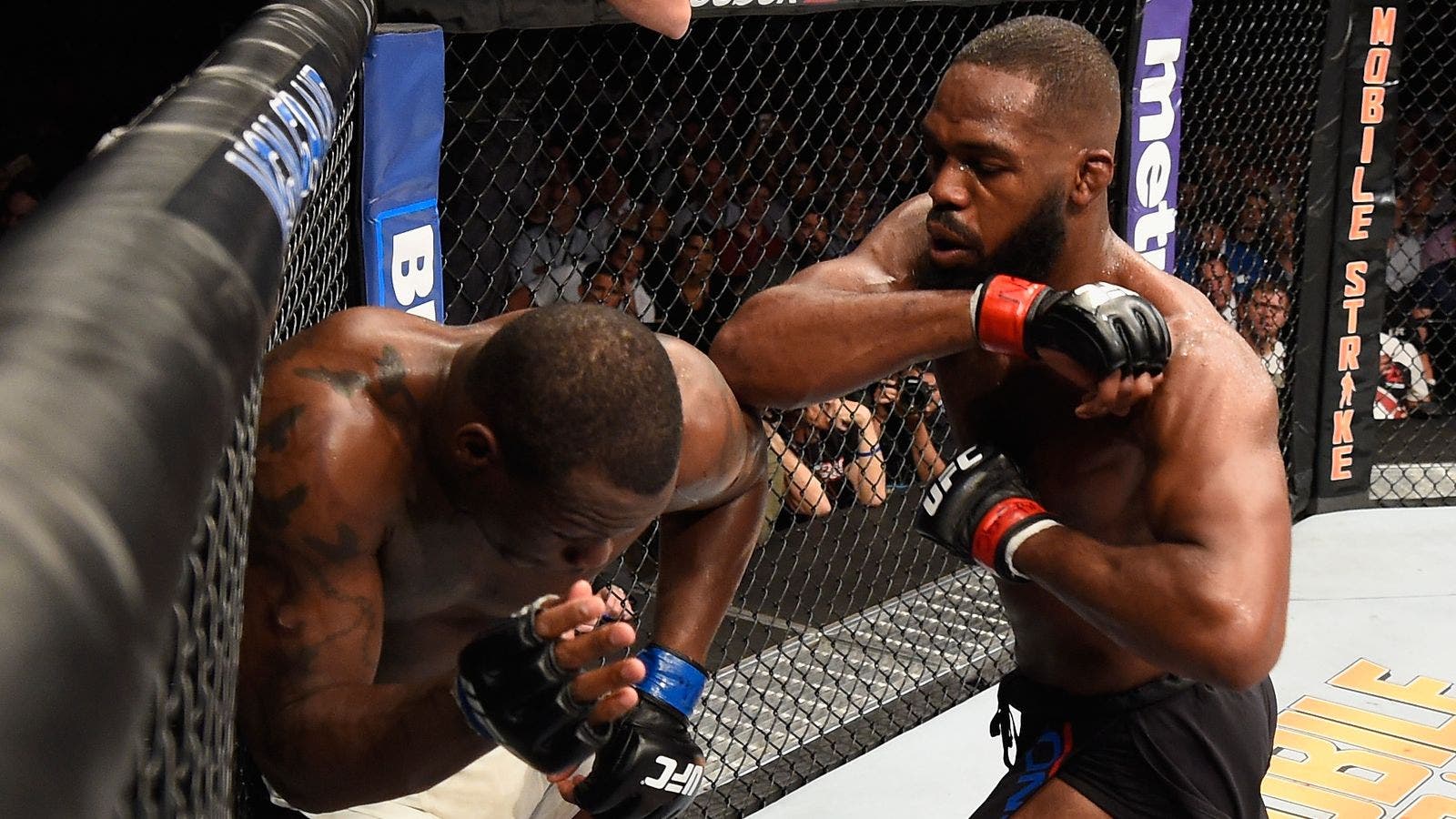 But Jones knows he still achieved a lopsided victory over a top-10 opponent on short notice.
"To a mixed martial artist, to a trained eye, that fight was masterful in some ways," Jones continued. "Did I get a big knockout and get drunk people off their seats? No, but did I hit and not be hit? Yes. I've fought many different martial artists and as a martial artist myself, I look at it as being masterful. I fought with no agenda. I wasn't trying to be entertaining. I wasn't trying to finish the fight necessarily. I was just out there fighting. I was just out there enjoying my art and I'm really happy with the performance."
The 28-year-old Jones has been a highly entertaining performer throughout his UFC career, putting on some of the most brutal finishes while also climbing to the top of the rankings as the best pound-for-pound fighter in the sport.
Because of Jones' numerous accolades, he also sets the bar for himself impossibly high. So if he's not out there dominating and decimating his opponents, he somehow becomes the victim of some undue criticism.
To elaborate a little bit, you watch Luke (Rockhold) try to go out there and be impressive, showboating and doing all this (expletive) and he gets caught by Michael Bisping. Everything that he's worked for is over. You watch Fabricio Werdum go out there making faces before the fight, rushing in against (Stipe) Miocic, trying to entertain a huge Brazilian crowd and he gets caught and everything's over. You watch Anderson Silva fight the way he fights and ultimately ends up losing the fight.
— Jon Jones
Jones only has to look at a couple of recent champions who suffered devastating defeats to know that he's doing everything right, even if the fans aren't climbing off their seats to roar for his performances.
"When you fight the way I fought, the way my last fight was, and you come out on top it's like how much does entertaining really matter?" Jones said. "It's like Floyd Mayweather, goes out there and fights smart and becomes one of the greatest boxers of all time and makes a ton of money."
In his mind, Jones believes it's always better to win first and be entertaining second, and fighters like Luke Rockhold and Fabricio Werdum found that out the hard way in recent losses.
"What's more important — being entertaining or being a winner?" Jones wondered. "Most people don't like to hear this, but I think being a winner is clearly more important."
Jones knows he didn't get to this point in his career by fighting with reckless abandon and he's not going to start now ahead of his rematch with Daniel Cormier at UFC 200.
The current interim UFC light heavyweight champ promises that he's going to fight with the same kind of tactical precision that got him to the championship in the first place, and that he won't alter his approach to fighting thanks to the criticism from some armchair quarterbacks.
"Winning fights is impressive, but constantly winning is extremely hard. It takes a lot from an individual to do it. My coaches always respect what I have to say and my input and they just trust in me as an athlete. They trust in me that I'm a young fighter, but I'm a veteran," Jones said.
"I'm aware of how tough it is and I'm blessed that I've been able to do it and I plan on continuing to do it. It's one of the reasons I've come to peace with my last fight. It's like don't question me unless you're out there doing the things that I'm doing at the level that I'm doing it."