Jon Jones stripped of the interim light heavyweight title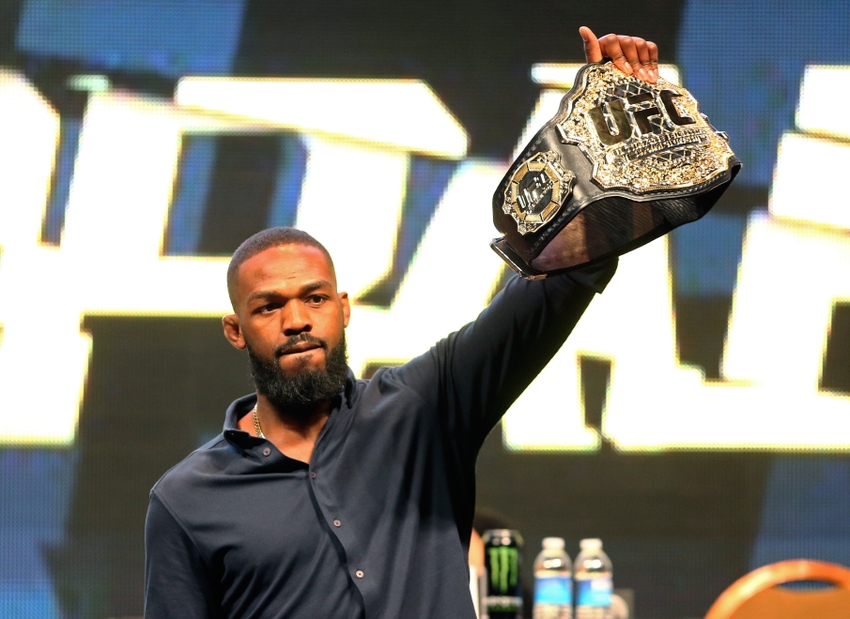 Jon Jones has been stripped of his second championship title following the announcement of his one-year suspension by the United States Anti-Doping Agency.
The UFC has stripped Jon Jones of the light heavyweight title yet again. He was supposed to face the current 205-pound champion, Daniel Cormier, at UFC 193. However, the champion withdrew from the bout due to injury and Jones fought Ovince Saint Pruex for the interim title instead.
Jones beat the No. 6 contender after having been away from the Octagon for more than a year following legal issues involving a hit-and-run incident. He was also stripped of the light heavyweight title because of the latter occurrence.
Now, a day after the United States Anti-Doping Agency suspended Jones for a year for failing a drug test in June, the 29-year-old was stripped of his title for a second time. In an interview with ESPN, UFC President Dana White elaborated on his decision to punish Jones in this way.
"It doesn't make sense with all the stuff that is going on for him to still be the interim champion… Jon Jones has blown it in every way shape and form a guy with that much talent can blow it. Greatest talent ever and the biggest screw-up ever."
Jones is the only UFC fighter to be stripped of a title for disciplinary reasons and never has a champion been stripped twice.
Following Jones' suspension announcement, he released a statement and vowed to work on himself in the process.
"Being cleared of these allegations was very important to me… I will take these next eight months to continue my training and personal growth both as a man and an athlete."
Jones' suspension is set to end in July 2017 and, at that time, the world will see if the youngest titleholder in UFC history has matured enough to become and remain champion without incident once more.
More from FanSided
This article originally appeared on