Jon Jones responds to Dana White's main event comments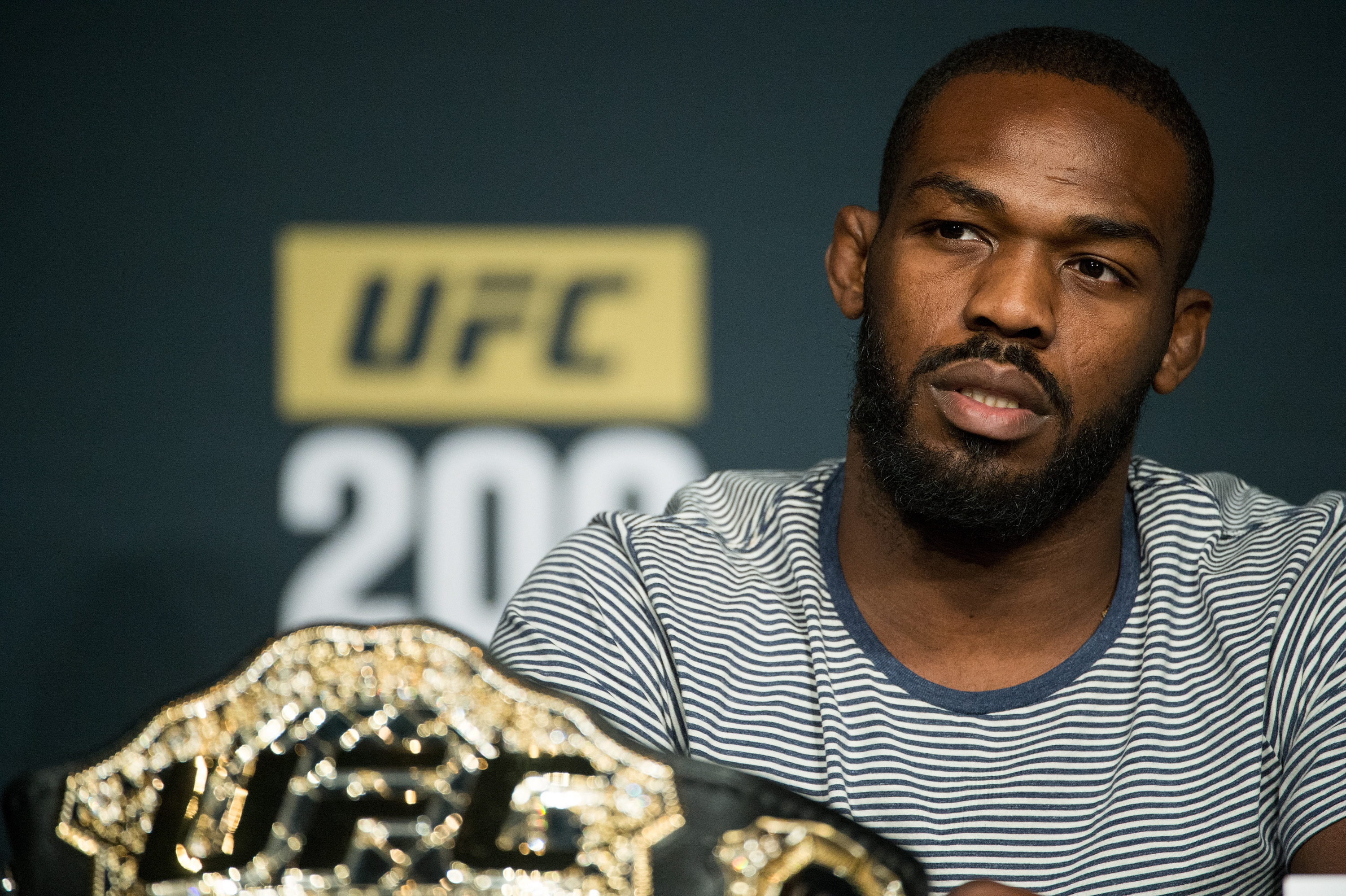 Jon Jones responds to Dana White's comments that he would never risk putting Jones in the main event of a fight card again.
UFC President Dana White doesn't seem to be willing to take any chances with former light heavyweight champion Jon Jones. Jones was recently handed down a one-year suspension by USADA for a doping violation, retroactive to July 6, 2016, making Jones eligible to return and fight on July 7, 2016.
Following the suspension, Jones was stripped of his interim light heavyweight title and Dana White said that during his suspension the former champion could cost himself millions. In a radio interview during UFC 205 fight week, White told Jim Rome on Sirius XM that he would not risk putting Jones as the headliner for another fight card in the future.
"I don't (trust him), no. I don't, In my opinion, I would never take the risk of headlining a show with Jon Jones again. I'd put him on the card, but I wouldn't headline with him until he consistently gets back on track. Millions of dollars are spent on this. For a card to fall apart, and how many cards have fallen apart because Jon Jones gets in trouble for something? So no, I'm not at that place with him."
When asked about White's comments by a fan on his Twitter, Jones responded that he believes White didn't think it through and that the UFC president didn't mean it.
Jones has had several instances in which his fights have been removed from cards either due to injury, pulling out, or suspension. Most recently, Jones was pulled off the UFC 200 card where he was scheduled to face light heavyweight champion Daniel Cormier in a title fight due to the failed drug test.
Jones has been suspended twice by the UFC, once due to a hit-and-run accident in 2015 and recently for the failed drug test at UFC 200. Both suspensions have also come with Jones having the title stripped away from him.
This article originally appeared on