Jon Jones goes on epic Twitter rant on Anthony Johnson and Daniel Cormier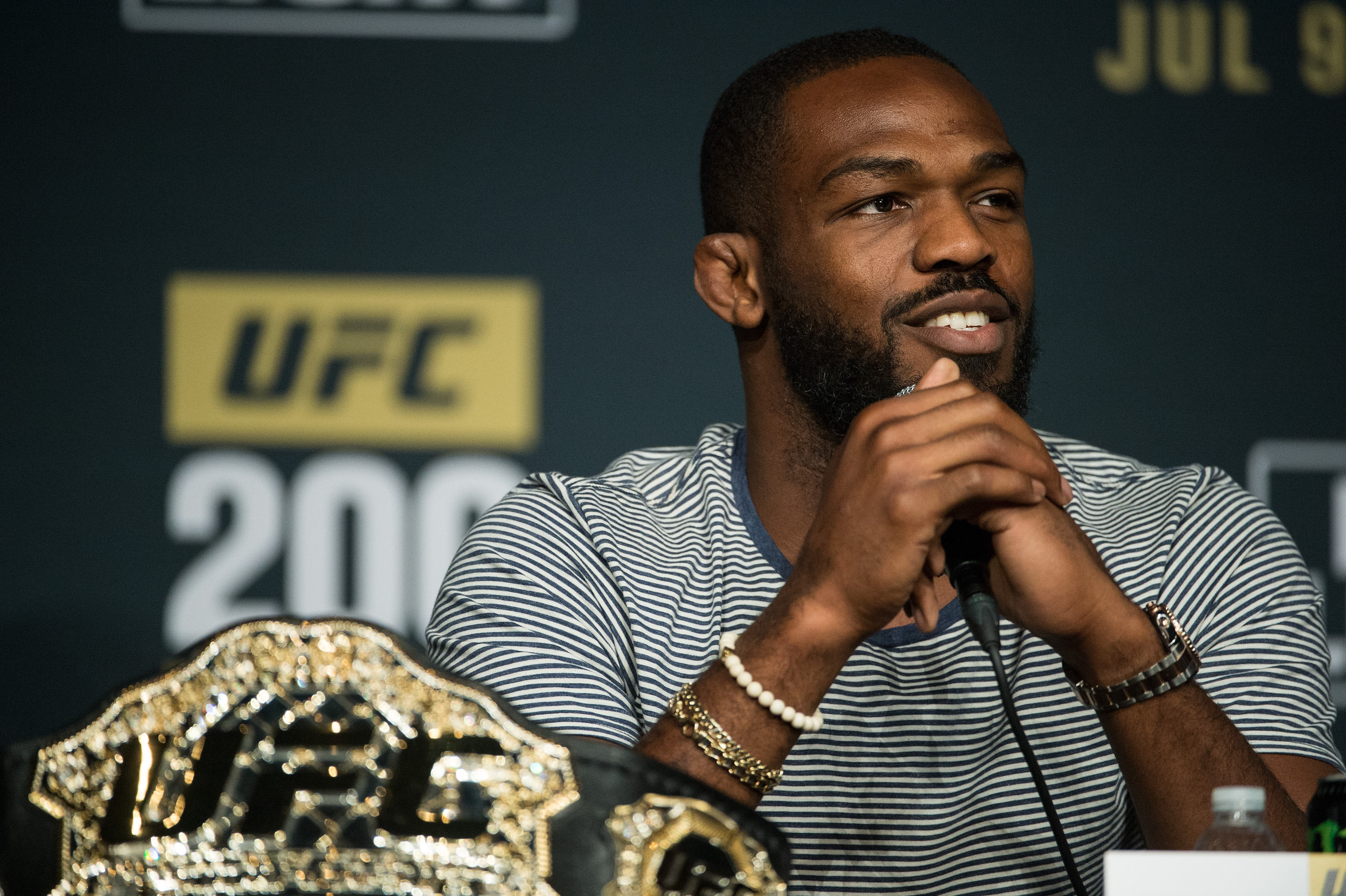 Jon Jones goes on epic Twitter rant on light heavyweight champion Daniel Cormier and Anthony "Rumble" Johnson
Interim light-heavyweight champion Jon Jones, who was taken off UFC 200 after failing a drug test and has been on the sideline ever since, went on an epic Twitter rant on Wednesday night. Light-heavyweight champion Daniel Cormier and challenger Anthony "Rumble" Johnson are scheduled to fight for the belt at UFC 206 in Toronto, and with Jones on the sidelines, both fighters called him "irrelevant" in their meetings with the media.
When asked about Jones, Cormier who has a long feud with the interim champion had plenty to say to about him, calling him now a "regular guy".
 "No, (he's not relevant) because he's not fighting, what made him relevant was the fact that he could fight, and he could fight well. He's not fighting anymore. He's a normal guy that did a lot of things in the past. He's any other guy that, at this point, is retired because he's not in the game."
Johnson, in the same interview as Cormier, said that when he's asked about Jones nowadays, it's no longer about him as a fighter but what's going on with him as a person.
"When people ask me about Jon, they ask me like, 'What's going on with that guy? They don't ask me about his athletic ability anymore and his greatness inside the cage, they talk about his problems outside the cage. Nobody's perfect – we've all had our problems outside the cage. But his are just amazing."
After hearing those comments, Jones took to twitter and delivered a strong rant on both Cormier and Johnson.
Jones then tweeted specifically to address the comments made by both Cormier and Johnson individually.
As Cormier and Johnson prepare for the title fight at UFC 206 in Toronto, Jones is preparing for his arbitration meeting with USADA over his failed drug test. It seems that there is no love lost between the three of these light-heavyweight fighters and the rivalry continues on as two of them fight for the belt and the other tries to get back into the UFC.
This article originally appeared on