Jon Jones flames Daniel Cormier on Instagram with 'Family Matters' photoshop
Jon Jones and current light heavyweight champion Daniel Cormier have engaged in plenty of back-and-forths on social media in the lead-up to their April 23 title fight at UFC 197.
Last week, Cormier called Jones a "complete [expletive] up" after a day's worth of memes and subtweets exchanged between the heated rivals. That tweet from Cormier ended the feud for that day, but Jones apparently isn't done poking fun at DC.
The former champ posted this photoshopped picture to his locked Instagram account on Tuesday, comparing Cormier to "Family Matters" character and all-time great TV father, Carl Winslow.
The burn is pretty solid. Cormier has yet to respond, but we'd be surprised if he didn't already have a comeback in the works.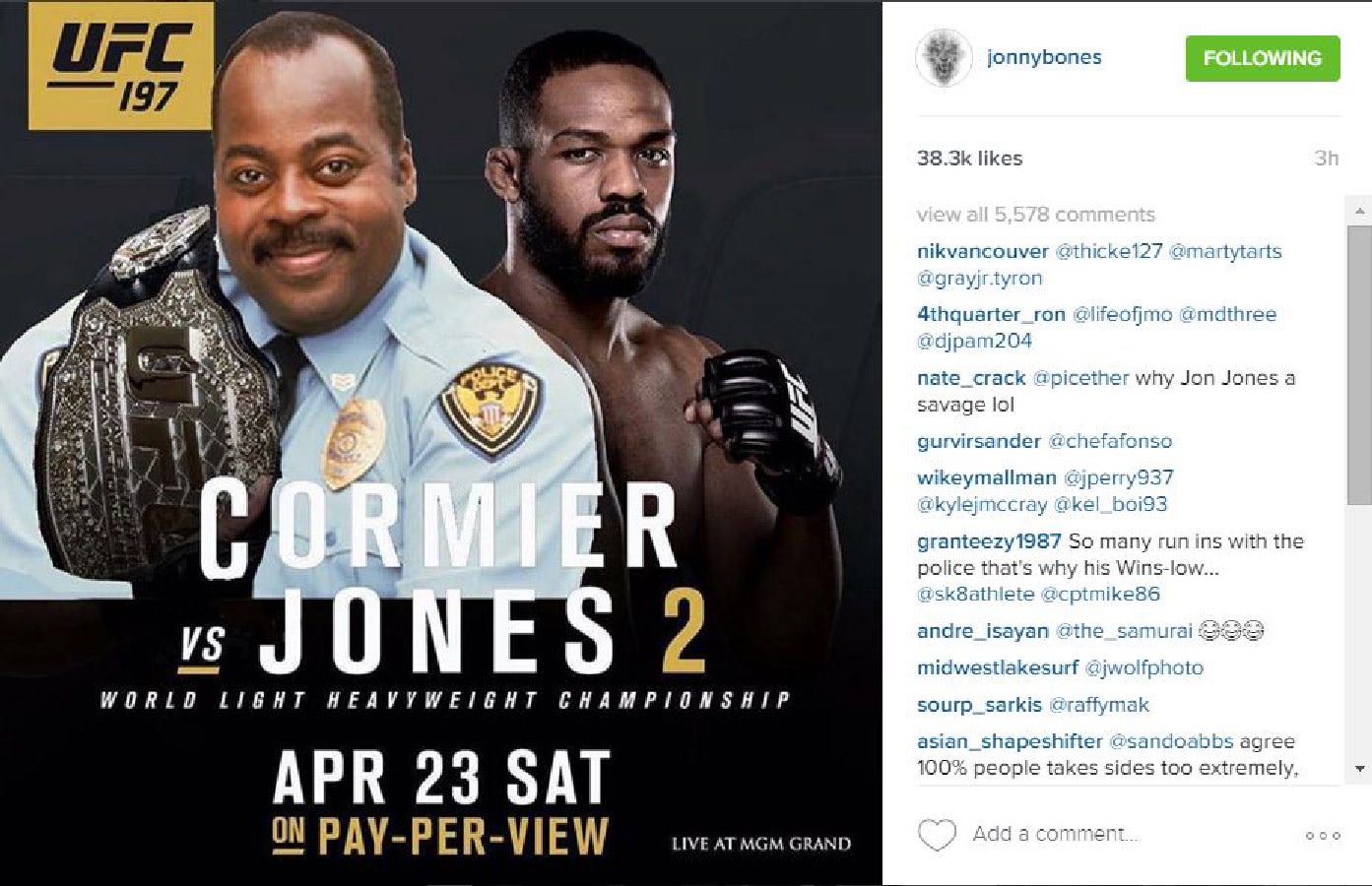 Things are going to get interesting when these two finally come face-to-face.
And now, nostalgia.