Javier Mendez: Khabib Nurmagomedov was manipulated for McGregor vs Alvarez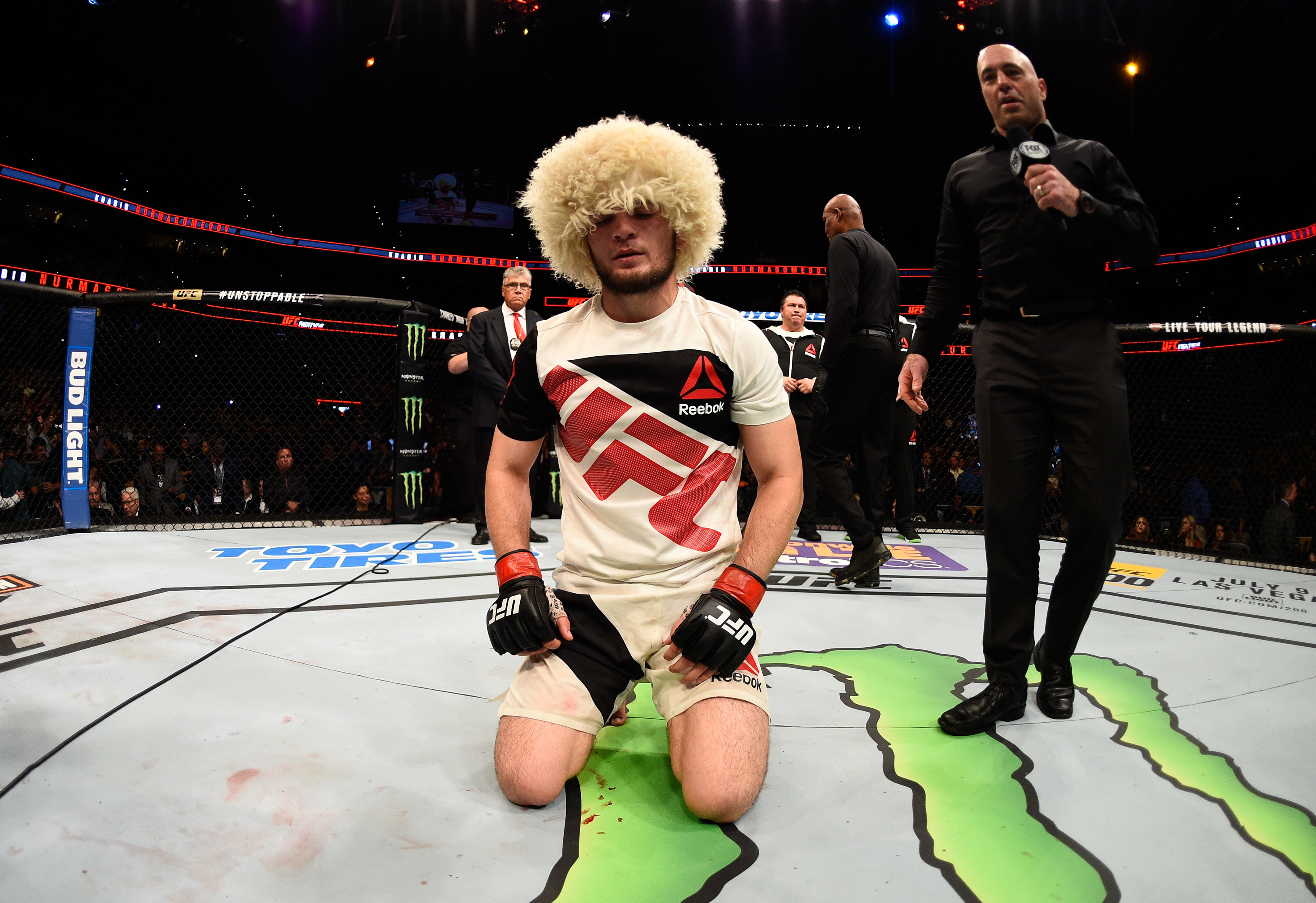 Javier Mendez, coach at the famous AKA gym, is annoyed with the UFC for using Khabib Nurmagomedov as a "pawn" so that they could book Eddie Alvarez vs Conor McGregor for UFC 205.
In the hype for UFC 205 it is easy to forget the strange actions taken by the UFC with regards to the main event. Initially, Khabib Nurmagomedov (No. 1 contender) was expected to face the lightweight champ Eddie Alvarez. Khabib signed and posted his fight contracts online, and Dana White explicitly stated that Khabib was getting the next title shot.
Then things changed.
In predictable fashion there was a UFC U-turn. It was announced Conor McGregor would face Alvarez instead.
A fan uproar ensued. And rightly so — Nurmagomedov was treated unfairly. The UFC held the promise of a promotion in front of his face, whilst manipulating the opposite behind his back. But it isn't just the fans who are aggrieved. Nurmagomedov's trainer Javier Mendez has spoken against this mistreatment.
"I wasn't disappointed that he (Conor McGregor) got the title shot, just disappointed that Khabib was used as a pawn", Mendez told Champions. "Why give a guy a contract to fight, and then not actually give him the fight?"
A fair question from the AKA coach. The process seemed entirely unnecessary. However, Mendez did acknowledge that he understands the UFC's business decision. "By all rights people want to see Conor fight…it's a bigger sell and I get that."
Some argued that Nurmagomedov hadn't faced enough top-level opposition in in recent times to warrant a championship fight. This is mostly due to injury, yet despite this, his unblemished record  speaks volumes.
The Russian fighter will still fight at UFC 205, but against Michael Johnson instead. He must use this platform to send a big message to his rivals and let them know – "this is what's waiting around the corner".
More from FanSided
This article originally appeared on