Jason High to face possible commission discipline for shoving referee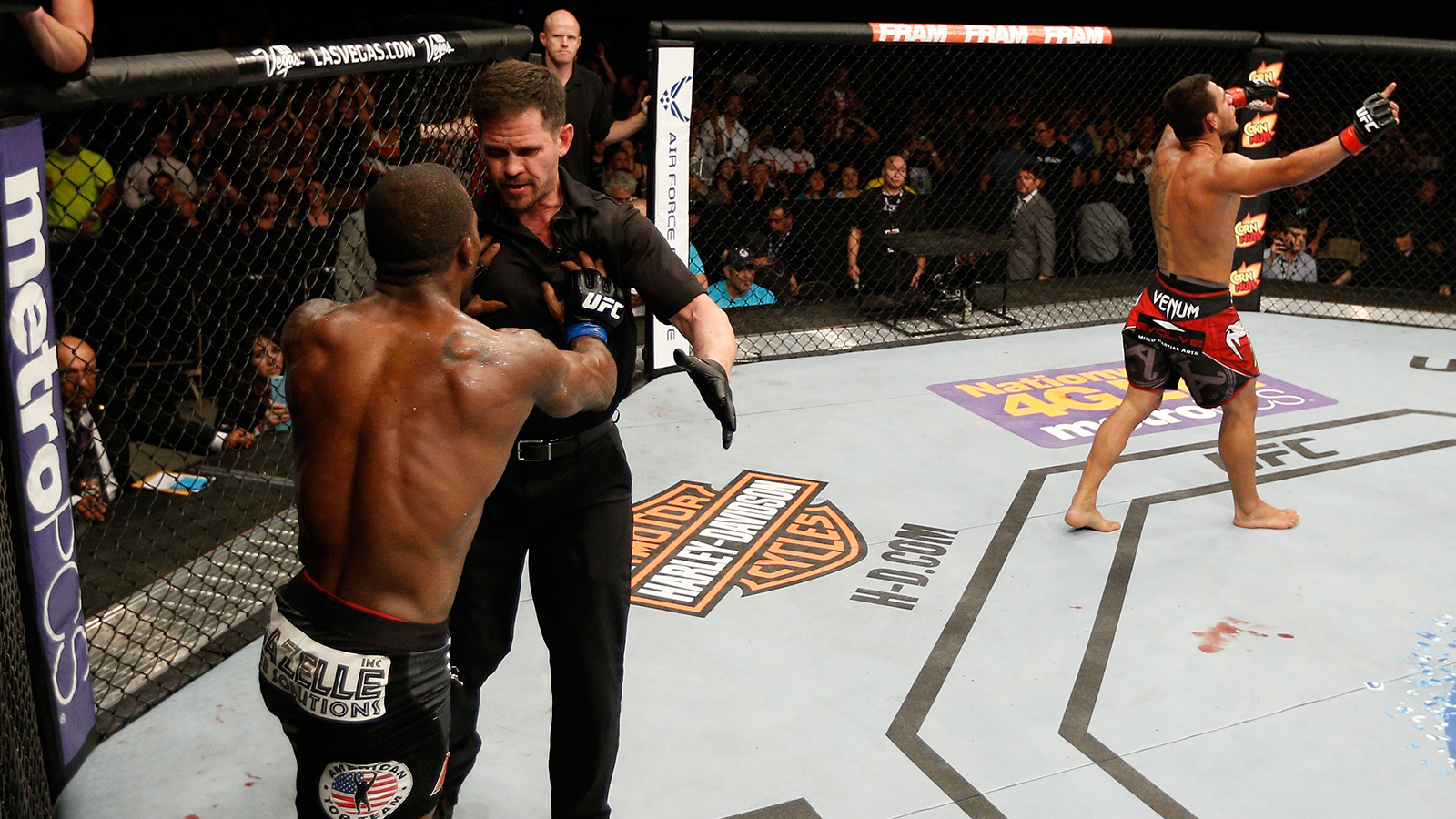 In its first time regulating a UFC event, the New Mexico athletic commission faced its share of controversies and troubles. One of them is still the subject of intense debate days later, driving the other into the background.
But while Ross Pearson's appeal of a disputed decision loss to Diego Sanchez is unlikely to result in any commission action, Jason High's shove of referee Kevin Mulhall is expected to result in some penalty from the commission.
NMAC chairman Tom King told FOX Sports on Monday that the commission would indeed address High's shove, which came just after Mulhall called a stop to the action, giving Rafael dos Anjos a TKO win over High. Just seconds after the bout was over and Mulhall was checking on him, a frustrated High shoved Mulhall with both hands before walking away.
High apologized for the incident on social media, writing, "Incredibly sorry & embarrassed for the ref incident. Will never happen again."
Richard Espinoza of the NMAC told FOX Sports that because the agenda for a scheduled June 10 meeting has already been set, any action on High (18-5) would either be taken in July or in a special meeting.
King subsequently told FOX Sports that a special meeting would likely be called "in order to get this handled in an expedient manner."
The UFC said they would defer to the New Mexico ruling body, but would also study the situation and determine whether they should impose any additional penalty.
Espinoza declined to say what type of penalty High would be facing, saying it was at the commission's discretion. Similar past incidents have drawn suspensions of several months. In 2010, Keith Jardine was suspended indefinitely for pushing referee Steve Armstrong, although he was back competing in the U.S. in less than six months.
High, who was competing in his fourth UFC bout and has been a professional fighter for almost nine years, has never before faced any type of disciplinary action.