James Krause beats Jamie Varner after ankle injury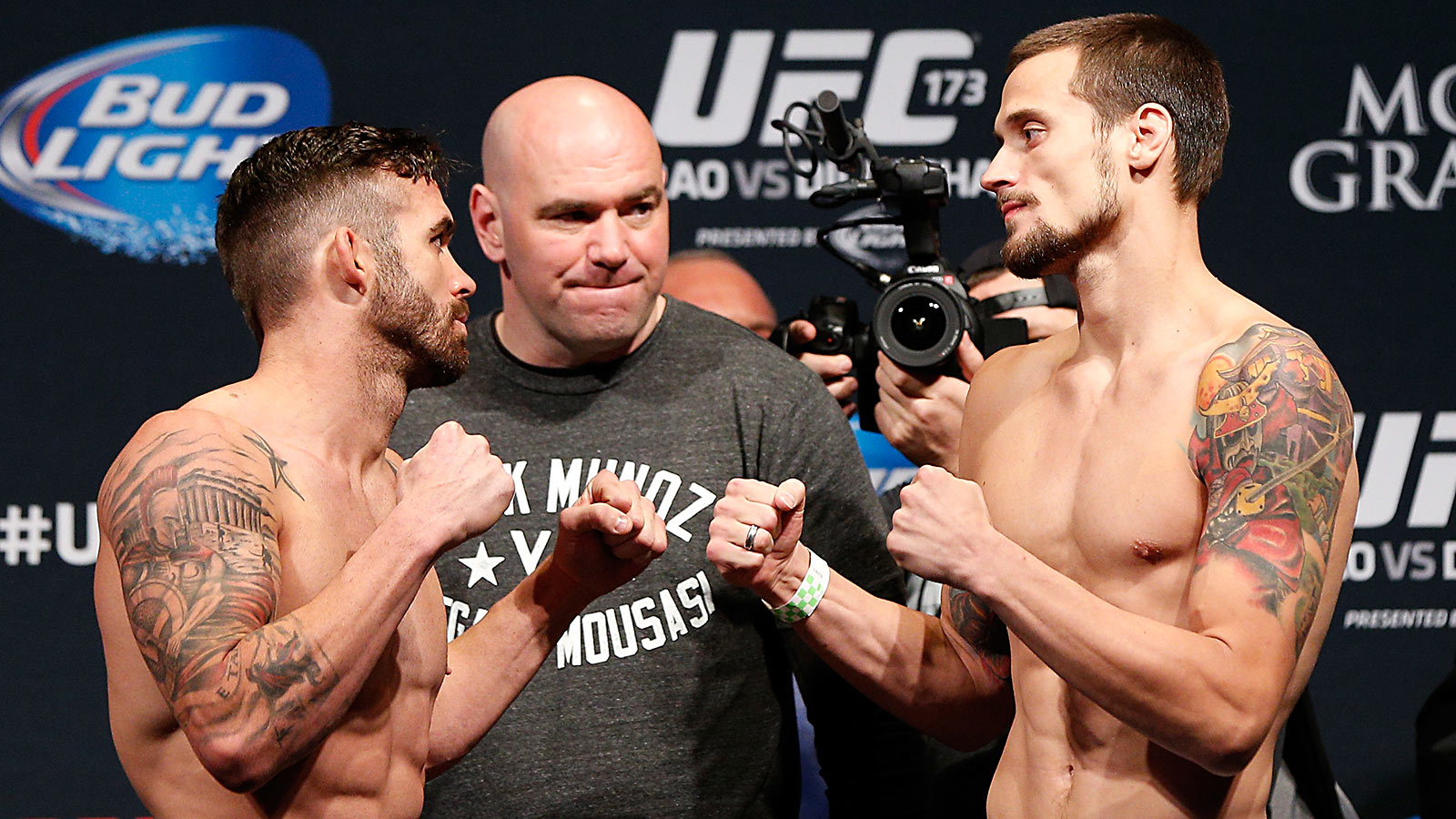 LAS VEGAS – Victory in mixed martial arts comes in many different forms. James Krause seemed ready to write his own ending, only to see an unusual one written for him.
Jamie Varner survived Krause's early low kick attack, but the after effects proved too much for him to continue. After the end of the first, he informed the referee he couldn't continue, giving Krause a first-round TKO at 5:00.
"He's such a tough guy and a great competitor and I'm sorry it ended like it did," Krause said.
Krause was certainly responsible for the damage that disabled Varner. Within a minute of the opening horn it was clear Varner was on a wobbly left leg. Throughout the remainder of the round he lost his footing and fell three separate times, giving Krause more opportunities to put him away.
Both the referee and Varner's corner declined to stop the action.
Varner made it the entire round but as soon as the horn ended, he looked at the ref and shook his head, knowing he couldn't continue. The injury was believed to be a broken ankle.
"It was the very first kick I threw," Krause said. "I felt it hit on his shin. We worked the camp on kicking the calf."
No one will question Varner's toughness, but after his third straight loss, the veteran will have to hope he heals up and gets another chance in the Octagon. He's 21-10-1 with 2 no contests.
The victory was perhaps the most significant in the career of Krause, who is now 21-5.