Is Conor McGregor going to appear in Game of Thrones?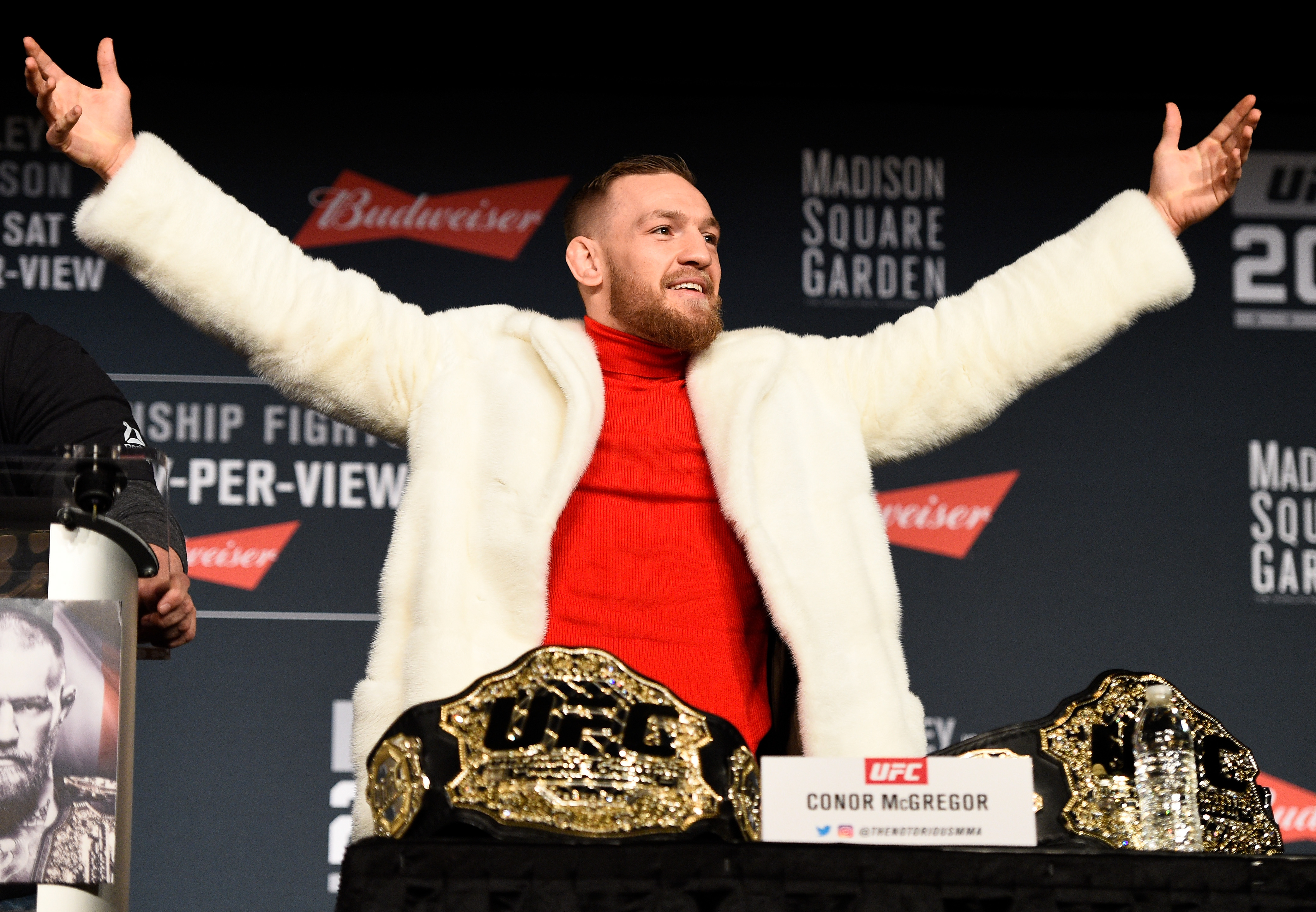 Not only is Conor McGregor one of the most dominant MMA fighters in the world, but he could be taking his talents to Westeros.
The current UFC lightweight champion and former UFC featherweight champion, Conor McGregor, may be looking to get into the acting business.
According to Sunday Life, an Ireland newspaper, McGregor will have a role in Game of Thrones. Of course, this is still a rumor so we need to take it with a giant grain of salt. A fistful of salt, if you will since this is as unconfirmed as it is awesome to imagine.
The newspaper states that his scenes are filmed and ready to go. Once again, this is still a very bizarre rumor and none of it is official yet. However, if it does end up being factual, then this will further prove McGregor's star power.
This week's @TheSundayLife front page pic.twitter.com/81yPyqIAg2

— Sunday Life (@TheSundayLife) December 3, 2016
McGregor has been competing in MMA since 2008. He was making waves in the regional scene. But, it wasn't until his UFC debut in 2013 where he truly made his mark and let everyone know that he was something special.
Not only does he have a unique fighting ability, but the way he carries himself is what usually wins the fans over. For most of his fights, he mades cocky, but bold predictions. The crazy thing is how almost everything he says comes true.
In his most recent fight against Eddie Alvarez at UFC 205, he was looking to make history. Being the UFC's featherweight champion, with a win over Alvarez, he would also become the lightweight champion. He won the fight and became the first ever two-division world champion.
It may be a rumor that he will appear in Game of Thrones, but it wouldn't be surprising at this point. Plus, he was also up for a role in the upcoming film, xXx: The Return of Xander Cage, but that eventually fell through.
McGregor getting some acting gigs is definitely a possibility. Take this with a grain of salt, though. The source is sketchy and only time will tell.
This article originally appeared on