GSP battles UFC 167 reactions; Felice Herrig delighted at new women's divison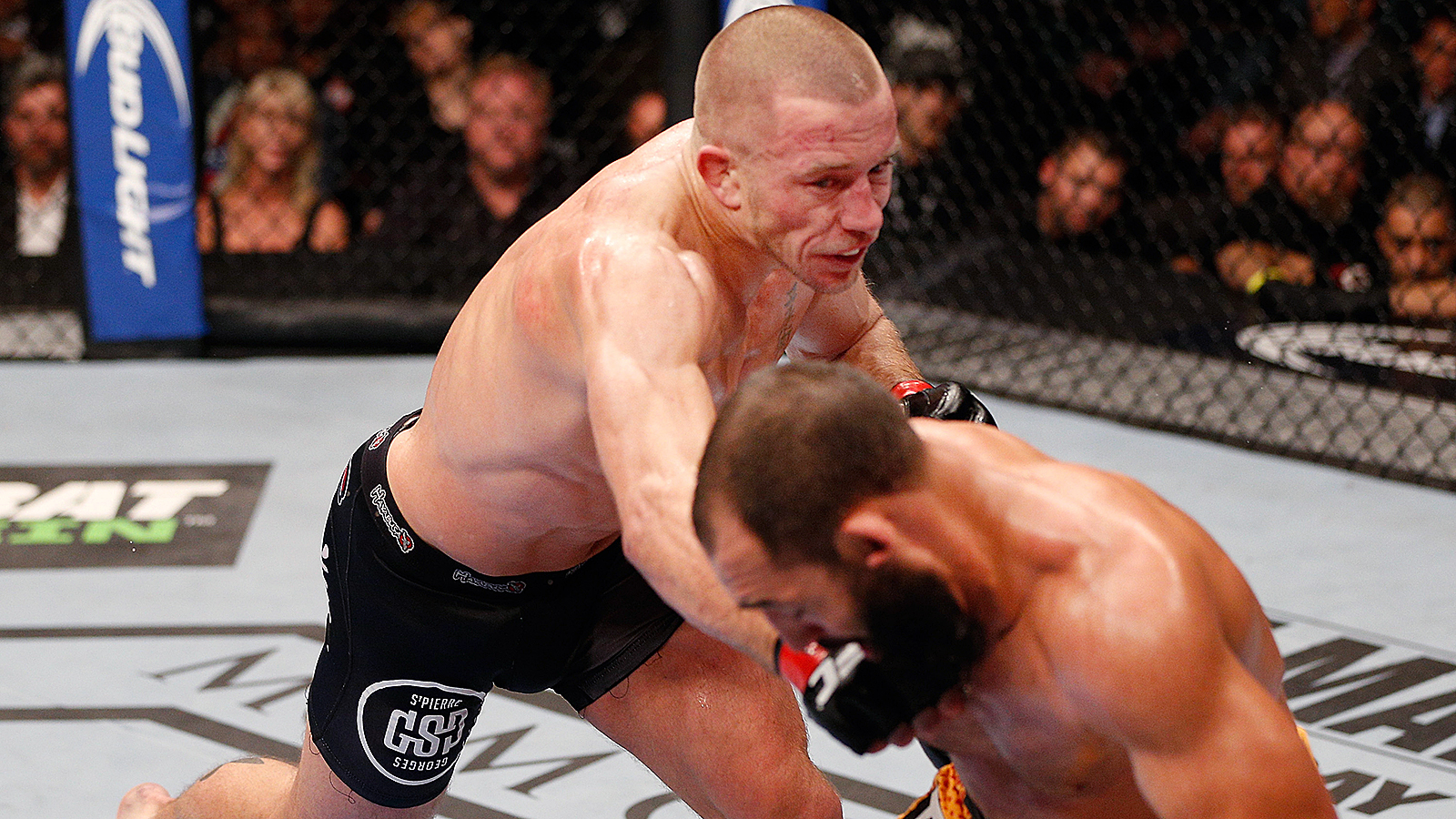 DOWNLOAD: UFC World Podcast episodes
Should Georges St-Pierre be allowed to retire? Did he €˜retire€™ in the Octagon after his razor-tight fight with Johny Hendricks only to be talked around by promoter Dana White? Did GSP really lose the title defence and where does his retirement leave the lions of the welterweight division?
UFC middleweight Luke Barnatt joins UFC World Podcast to discuss the ramifications.
Duke Roufus insists Sergio Pettis is even more talented than his brother Anthony, the UFC lightweight champion. Coach and pupil speak to Gareth backstage at UFC 167, Sergio revealing that Anthony recently knocked Duke out in training.
UFC Hall of Famer Matt Hughes steps in to recall his highs and lows in a week when the greats from the sport gathered to celebrate the twentieth anniversary, and as we look back, we also contemplate the future. That future includes another women's division and pocket battleship Felice Herrig reveals her excitement and insists the women will continue to shock the world.