Gegard Mousasi plans to beat Uriah Hall, and then eyes Luke Rockhold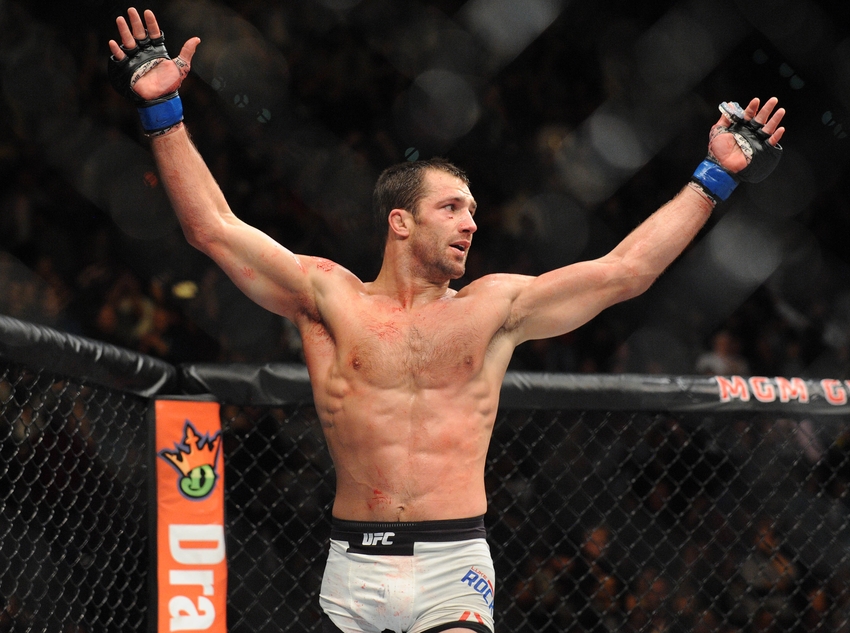 Gegard Mousasi plans to beat Uriah Hall at UFC Fight Night 99 in Belfast, and then eyes Luke Rockhold as his next opponent.
Gegard Mousasi speaks softly, but carries a scary arsenal of diverse fighting skills. As such, he rarely talks much "trash" the way some of his peers do.
Still, the Dutchman doesn't shy away from topics in conversation, and speaks plainly and with confidence. That's what he did while on The Extra Rounds podcast, this week, when asked how far away he believes he is from a middleweight title-shot, as he nears his Nov. 19 rematch against Uriah Hall.
To Mousasi's mind, if he can beat Hall and avenge his past defeat to the American, he'll be one more win away from being able to demand a crack at gold. "After this, I think one more fight against a top contender, and I could be next, you know?" he reasoned.
"The guys who are ahead of me, right now, are Luke Rockhold and 'Jacare.' Yoel Romero is getting his shot. So, those are the two guys. I fought 'Jacare' so if I win this, I will probably look for a fight against Luke Rockhold, but it depends on when he's healed up and when he's coming back. I'm looking [to fight] someone who is going to get me a title shot."
Mousasi understands that he has to get past Hall – who stopped him back in 2015, before The Dreamcatcher's current three-fight win streak began – and that it won't be easy. Fortunately, Mousasi is confident that the can make the adjustments necessary to beat Hall, this time around.
"I can adjust to any style – I think that's my strong point. I got caught last time. It's not going to happen," he promised.
"I'm not going to rush – I'm going to take my time. I'm here to win – Decision, boring fight, knockout, submission, whatever comes. I'm not here to go crazy like the first time."
Though Hall was able to surprise Mousasi with a come-from-behind flying knee TKO the last time they met, the 31 year-old believes his well-rounded skills will prevail this time, with no shockers. "I respect the guy. He took the fight and he won fair and square [the first time]. You can't take that away from him," he allowed.
"He's always dangerous so you have to respect that. Overall, I think I'm the better fighter, so I'm going to show that."
More from FanSided
This article originally appeared on