Frankie Edgar's coach reveals UFC 205 camp was 'total disaster'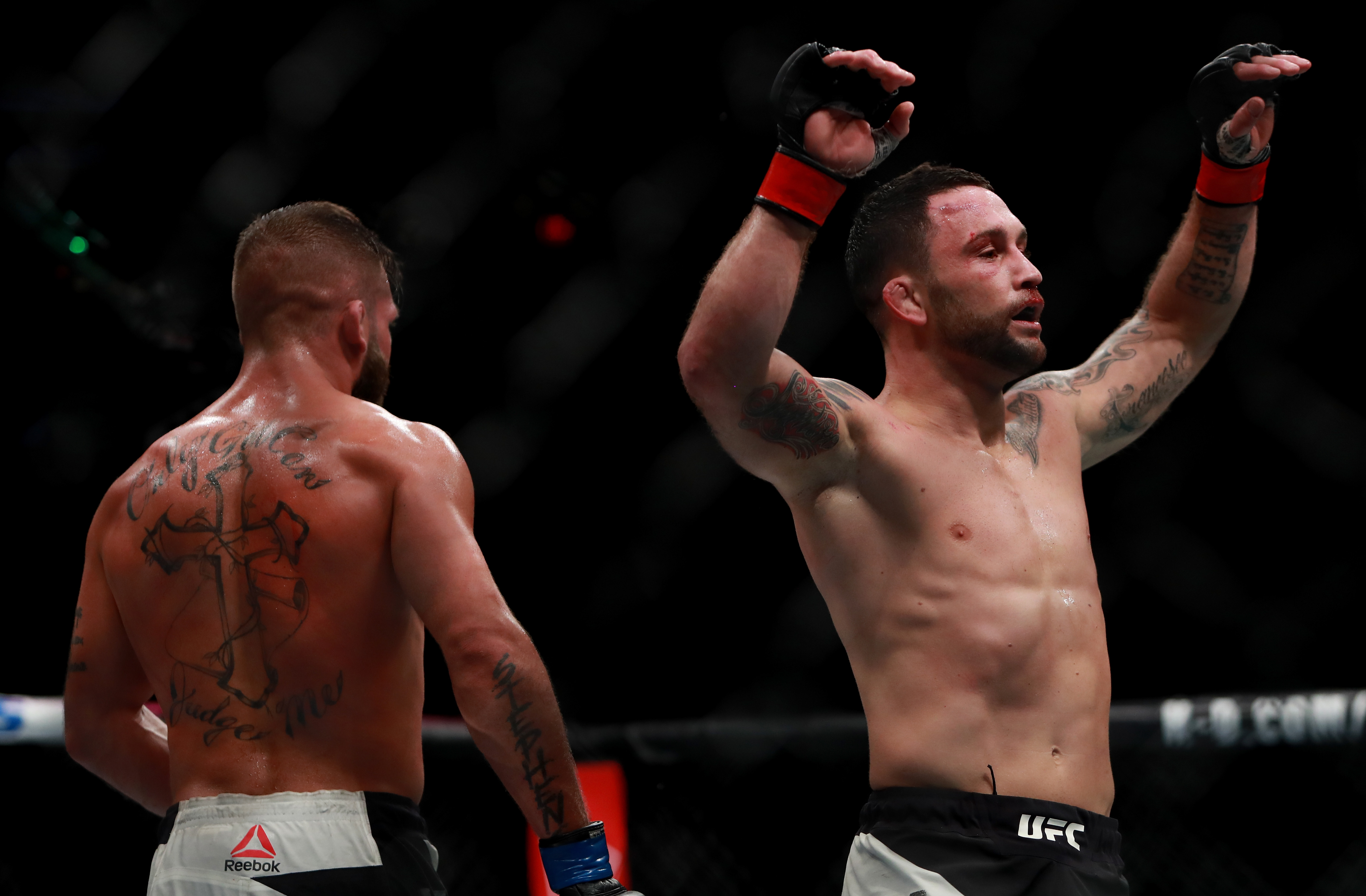 Frankie Edgar's head coach Mark Henry reveals the extent of his fighter's injuries heading into his UFC 205 scrap against Jeremy Stephens
To call Frankie Edgar's camp heading into his UFC 205 featherweight clash against Jeremy Stephens a difficult one would be an understatement.
Speaking with Starsports, Edgar's head coach, Mark Henry, revealed preparation for the historic card was so bad, the discussion of pulling out of the fight actually came up.
"People don't know that in this camp with Frankie, it was a just a total disaster," Edgar's coach Mark Henry told Starsport. "He tore his MCL in the fight and then was trying to compensate for his MCL.
"He did no wrestling at all the entire camp, he did no jiu-jitsu the entire camp,. We asked him to pull out and he wouldn't pull out of the fight and he said, 'I'm not pulling out no matter what.'"
Edgar, also a former lightweight champion, would go on to earn a thrilling decision of Stephens. In the back-and-forth war. Both fighters had their moments on their feet, including a stunning knockdown by Stephens that almost saw Edgar finished with strikes.
But according to Henry, he's still amazed Edgar could even walk into the Octagon let alone survive a haymaker from the heavy handed Stephens
"To try and compensate for his knee, he messed up his back badly so he had to get an epidural for his back. He just would not pull out of the fight no matter what," said Henry. "To put all that aside, no wrestling the whole camp when you wrestle a lot and no jiu-jitsu and not being able to do some certain cardio things, man, he did really good."
Edgar's win over Stephens got him back into the win column after coming up short against Jose Aldo in their interim title fight at UFC 200 in July. The setback had snapped Edgar's four-fight winning streak.
"People don't know the back story because Frankie doesn't really talk about it," said Henry. "But what he accomplished in that fight considering everything against him and considering how great Jeremy is and the size difference, I really give him credit."
This article originally appeared on