Former UFC champ Shane Carwin: 'I am now a free agent'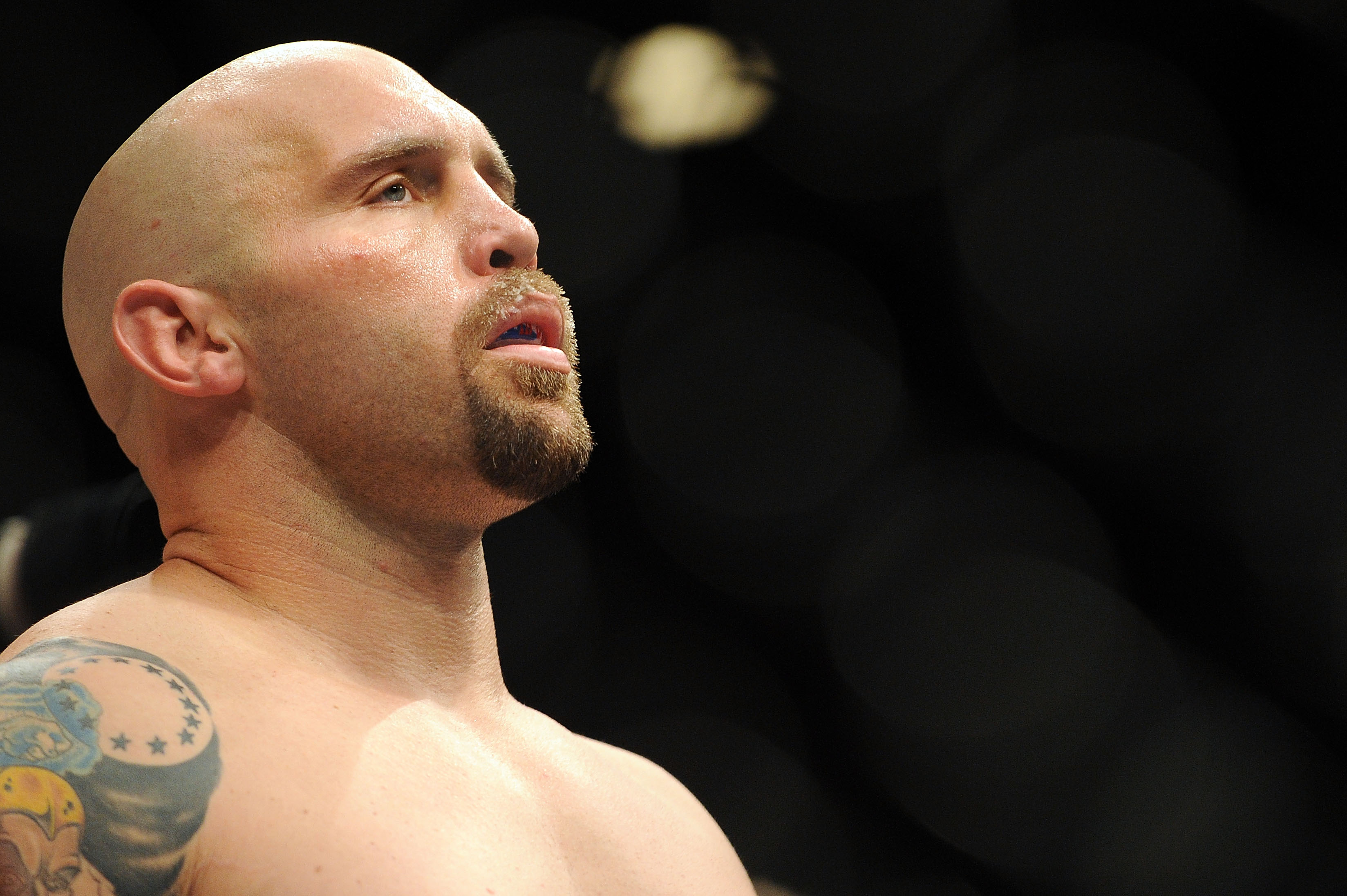 Former UFC heavyweight Shane Carwin will come out of retirement and test the waters of free agency
Former UFC interim heavyweight champ Shane Carwin is officially a free agent.
This news comes just a month after he announced his intention of returning to the Octagon. While he initially revealed he hoped to talk with with UFC matchmaker Joe Silva regarding his return, Carwin took to Reddit to reveal he now plans on testing the water's of free agency.
The Denver native post the following statement regarding his decision:
As many of you know I recently decided to come out of retirement. I asked my management team at Ingrained Media to help chart a course. This lead to reviews of my contract and conversations with Joe Silva and UFC's legal team. We decided mutually that my value and what I bring to the Heavyweight Division will be better utilized elsewhere. I am now a free agent. I look forward to freely speaking with the other MMA promotions. The Heavyweight division has a lot of great fights and not all of them are in the UFC.

I am excited about what the future holds. I want to prove to myself and my fans that I belong at the top of the division. Today that journey begins.

Feel free to ask me any questions. I want to thank my management team for being the visionaries they are.

-Carwin
Carwin (12-2) has not been inside the Octagon since announcing his retirement following his decision loss to former champion Junior dos Santos back in 2011.
Kicking off his career in 2005, Carwin rattled off eight straight first round knockout victories before getting the call from the UFC. He would then pick up right where he left off as he scored first round finishes in his first four UFC bouts against Sherman Pendergarst, Christian Wellisch, Neil Wain and Gabriel Gonzaga.
His reign of terror would culminate in earning the UFC's interim heavyweight title after mauling former champ Frank Mir at UFC 111
However, Carwin would fail to earn the undisputed title against then champion Brock Lesnar after succumbing to fatigue in the first round of their UFC 116 matchup in 2010. Lesnar would go on to capitalize with a thrilling second round submission, defending his belt in the process.
After a year long layoff, Carwin attempted and failed to get back into the win column against Dos Santos.
While he was tied to a potential fight against Roy Nelson, even coaching opposite him during season 16 of The Ultimate Fighter, Carwin pulled out of the fight after suffering a knee injury in training camp.
It was not long after Carwin announced his retirement.
This article originally appeared on