For Nate Marquardt, is it a crossroads or a new beginning?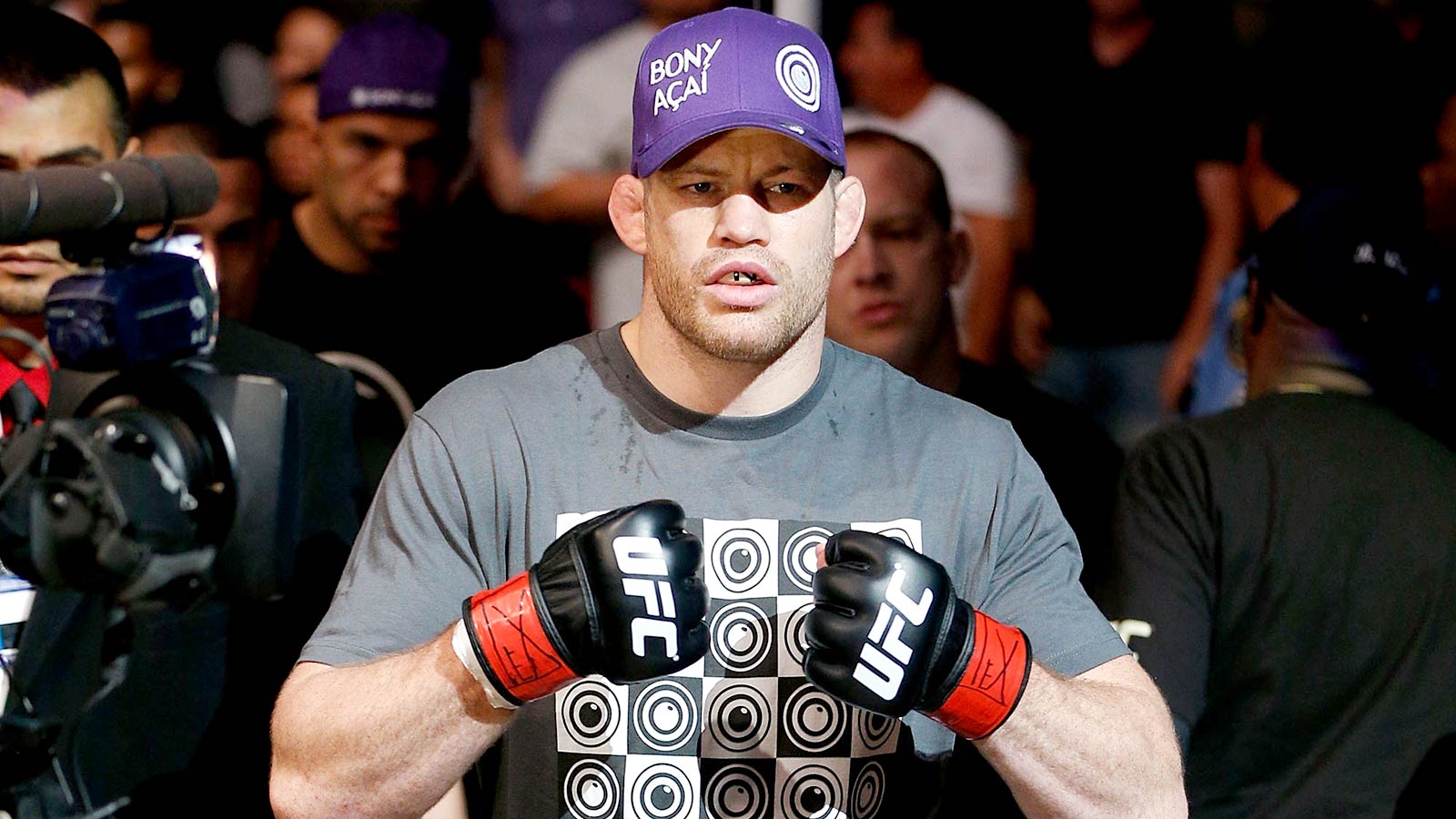 Afterward, there's so much time. Time to sit and ponder what went wrong, how to correct it, and just how you got here. This was a first for Nate Marquardt, though. He'd been fighting since before this whole MMA thing was legit. Fourteen years and more than 40 fights into the game, and he'd never suffered any kind of losing streak. Yet after being stopped by Jake Ellenberger last March, he suddenly found himself with his first back-to-back losses. And then after coming out on the business end of Hector Lombard's moneymakers last October, there was no way to deny it: he was in a bona fide slump.
Three straight times, he'd stepped into a cage and lost. For someone so used to success, it was the damnedest thing.
It was flat depressing. Confidence-crushing even.
"After the second loss, there was definitely a hit to my confidence, but when I lost to Hector I just felt that it was something of of my control. I'd done all the preparation correctly. I'd felt good right up until fight day."
That's when it struck Marquardt. He thought and thought until he hit upon a possible theory. It was his weight cut.
I know what you're thinking. That here is a 35-year-old veteran grasping to keep his hold on the elite level. That maybe he's just about reached his expiration date, and he can't accept that.
Weight cut? That's why he lost?
Who's to say you're wrong? But who's to say Marquardt is, either?
The body is a complicated machine, after all, and the scientific world has universally agreed on the fact that a dehydrated body like the one in the after-effects of weight-cutting, does not offer the brain the same protections as a fully dehydrated one.
"I'd never lost two fights in a row, but it's not only that. In training, I can take a punch, and suddenly on fight day I'd get hit and I'm not able to recover?" he said. "Not that it wasn't a hard punch, but I've been hit very hard in fights before and been able to recover. That wasn't the case in those fights.
"Once I decided to go back up to 185, I started watching my strength and speed go back up, too" he continued. "I realized, man, over, I've actually lost so much speed and everything. I just realized that was the right decision."
In retrospect, the only reason Marquardt ever moved down to 170 in the first place is because so many people were in his ear to do it.
His cut to 185 had become so easy it seemed like the logical thing to do. There wasn't actually much in the way of a cut to begin with. Just a couple of pounds. He could eat and didn't need a sauna.
That's how the sport is kind of set up. You get praised when you win and put down when you lose. Guys tend to look at that praise and desire that. I'm past that now.
Nate Marquardt
"Everyone said, 'You'll be so much stronger at welterweight,'" he said.
But it turned out to be a mirage. Marquardt watched his diet more closely, but in retrospect, can see that he lost some of the attributes that had made him so successful in the past. Looking back, it was time wasted.
In making the return to middleweight, a division where he once reached as high as the No. 1 contender, he may be down to his last chance. The UFC has never exactly been in the business of employing fighters on four-fight losing skids.
Somewhat surprisingly, the odds in his UFC Fight Night main event match against James Te Huna are against him; despite a superior resume to his opponent, Marquardt is a moderate underdog, and the numbers keep moving away from him. That means the betting public is laying money against Marquardt.
This despite the fact that Te Huna's on a two-fight skid of his own, and that his best career win is against who exactly? Ryan Jimmo? Joey Beltran?
Meanwhile, Marquardt beat current welterweight top five Tyron Woodley as recently as July 2012.
"I'm indifferent to it," Marquardt said. "It doesn't matter to me. It's the same thing with coming in here and fighting the hometown guy. I'm indifferent. It doesn't affect me. It's not going to affect how I fight. It's part of the excitement for fans, but for me, I'm going to fight him the same whether he's the favorite or I am."
The perception thing has to sting a little though, right? Somewhere deep inside, a man as proud as Marquardt is has to look at his 32 career wins and wonder why so many people are forecasting his end at the same time he still thinks about making a run at the title.
No, he says. It's not a concern to him. The only thing that matters now is what is personal to him. After all this time, this is a sport he still loves. It's just changed from what it used to be. It's no longer about what everyone else thinks.
"It's not an easy thing to do, to fight," he said. "I think when I was younger I was attracted a lot to the status. Like, I want to be champion or whatever. I do still want that as an accomplishment for me, but not for a status. You'll see guys get caught up in that even if they don't start off that way. That's how the sport is kind of set up. You get praised when you win and put down when you lose. Guys tend to look at that praise and desire that. I'm past that now."