Floyd Mayweather: Never compare Conor McGregor to me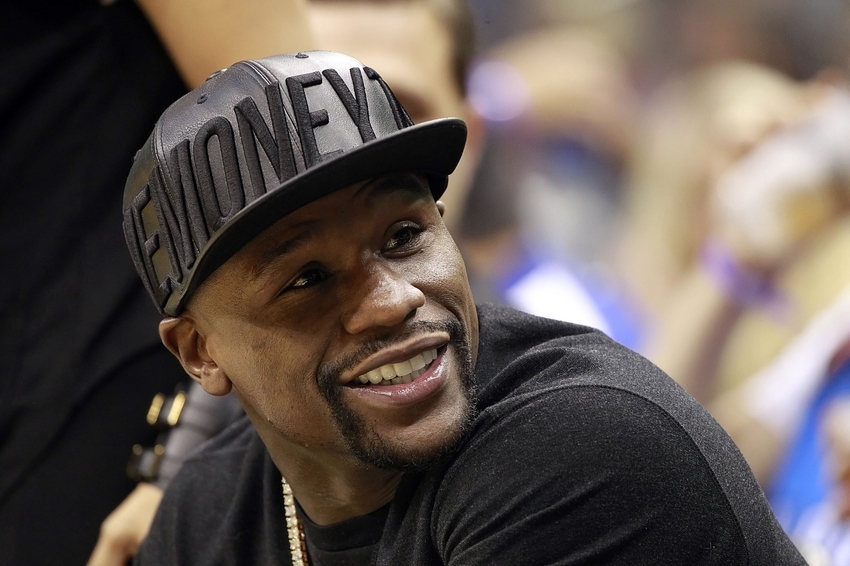 Undefeated, five-time boxing world champion Floyd Mayweather does not enjoy being compared to two-division UFC champion Conor McGregor.
At UFC 205, Conor McGregor knocked out Eddie Alvarez to acquire the lightweight title and become the first fighter ever to hold two belts in two different weight classes simultaneously. In addition, because of the Irishman's selling power, the first ever mixed martial arts event held at Madison Square Garden in New York became the largest grossing event to have ever been held at the historic venue, sporting $17 million in ticket sales.
However, when TMZ caught up with boxing legend Floyd Mayweather, he wasn't impressed and even took offense to the comparison between himself and McGregor. He said:
"I didn't know that he had a reign in MMA for 20 years and undefeated and was world champion in five different weight classes… If you say he's the Floyd Mayweather of the MMA,…have you ever made 300 million in one night? Have you ever made 100 million in one night? Have you ever made 70 million in one night?… I mean, it's ok to say it, but it's not true… I'm a legend, a living legend… never compare Conor McGregor to me. That's a total disrespect. I mean, once again, I'm an elephant. Elephant don't beef with ants. Elephant is so large, he don't (sic) even see ants."
Undeniably, McGregor has taken the sports world by storm. His accomplishments are grand, and because of his celebrity, he has added tremendous value to the billion-dollar company that is the UFC; so much so that the 28-year-old recently asked for a major stake in the company.
That aside, McGregor is young and has time to expand his brand and the sport of MMA as well. Given what he has accomplished in such a limited time, there is little doubt that the Irishman could become the first UFC fighter to receive a $100 million payday before he retires.
More from FanSided
This article originally appeared on