Fighting 'Cyborg' Justino at 140 pounds would be 'no big thing' for Holly Holm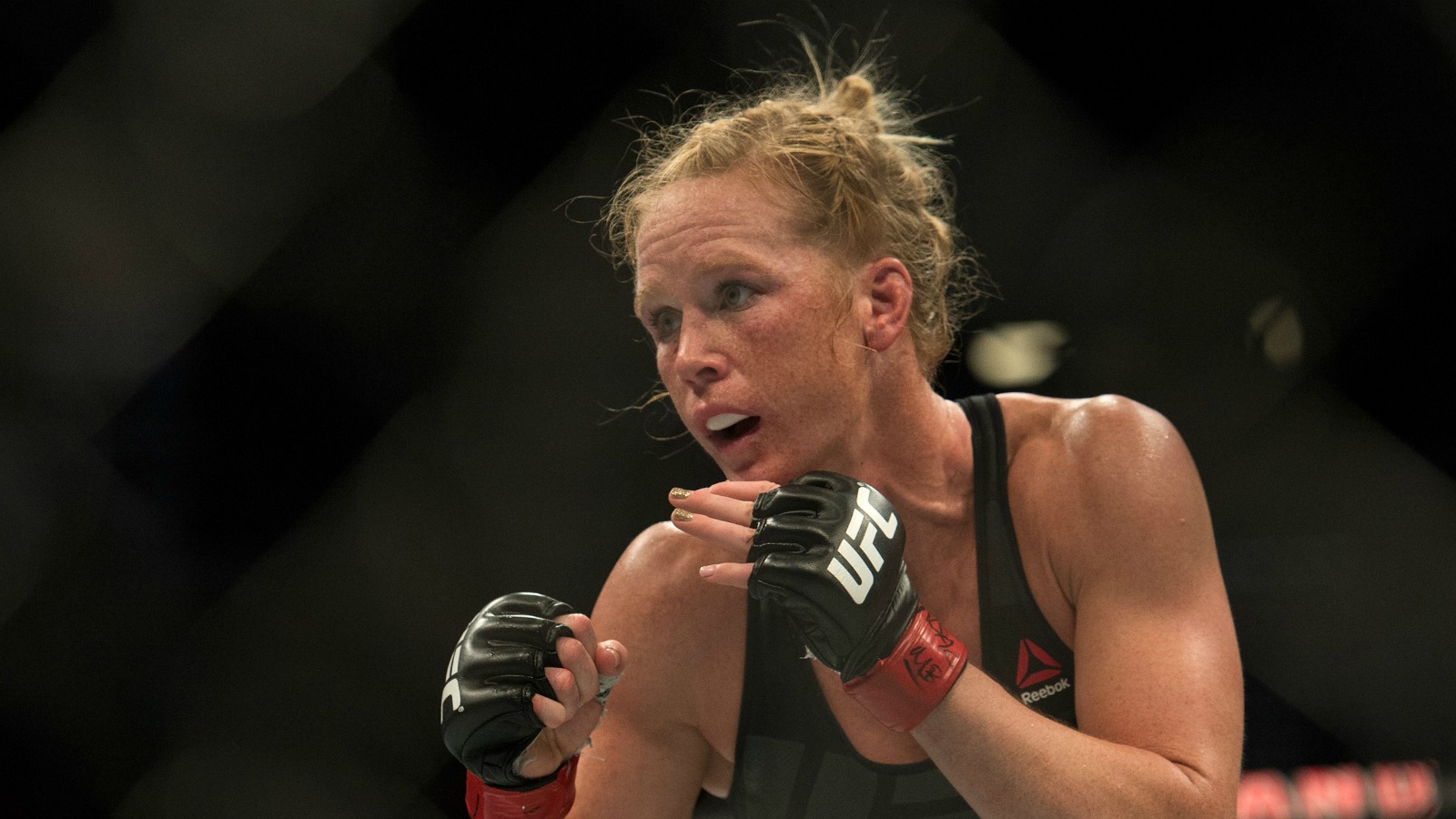 Holly Holm lost her UFC bantamweight championship to Miesha Tate in March. Then, she was offered a fight against featherweight champ Cris "Cyborg" Justino at a catch weight of 140 pounds at last week's UFC 198.
Holm recently explained to Dave Ross of 120 Sports, as transcribed by MMA Fighting's Marc Raimondi, that she turned down the fight because she was still hoping to get an immediate rematch against Tate. Holm ended up not getting that title rematch (Amanda Nunes now challenges Tate at UFC 200) and will instead headline July 23rd's UFC On FOX card in Chicago, opposite Valentina Shevchenko.
"I'm not against fighting 'Cyborg'," she assured.
"It just didn't seem like the right time."
In fact, Holm insisted that she still considers a fight against Justino as a future possibility. Furthermore, Holm isn't daunted by fighting up in weight in order to make the bout happen.
After all, the former boxing champion fought much heavier than the 135-pound class in which she currently competes. "In boxing, I fought in three weight classes," she explained.
"I'm not gonna say that I'm against going at 140. I actually think Cyborg might be able to do 135. Who knows? But that's definitely something that could be an option for the future. I'm actually really happy for her victory. I really like Cyborg. I think she's a great gal."
If Justino doesn't ever fight at bantamweight, consider Holm game for a catch weight. "I'm not even stuck on the 135 compared to the 140 stuff," she concluded.
"It's not really a big thing for me."