Edson Barboza addresses possible fight with teammate Eddie Alvarez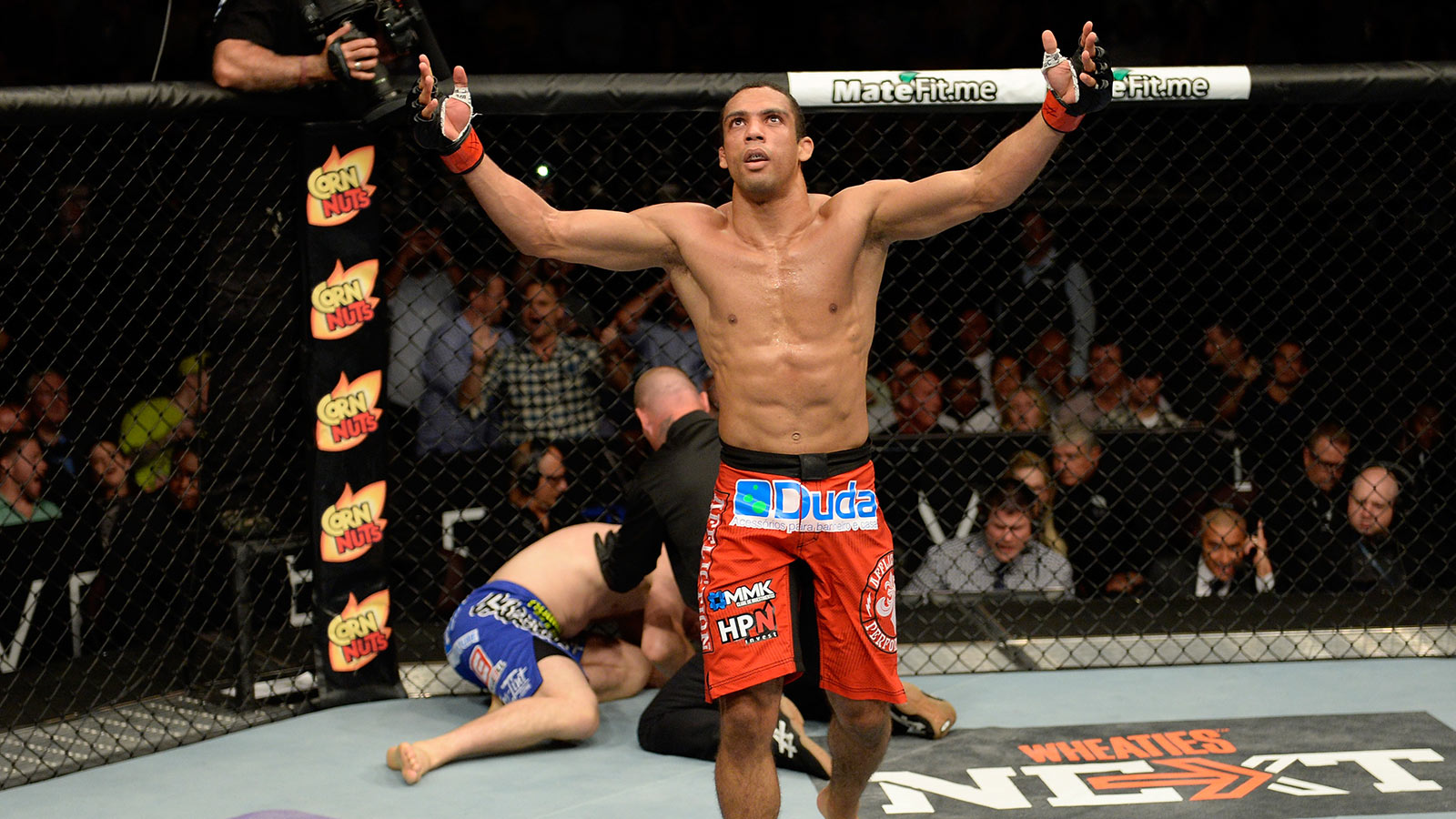 As Edson Barboza prepared to face former lightweight champion Anthony Pettis in his last fight, he was confident about getting a win, but the addition of a secret weapon to his training camp made all the difference.
That weapon was fellow lightweight Eddie Alvarez.
Alvarez recently relocated from working with his previous team in Florida to move back home, where he started working with coaches and training partners in New Jersey with Barboza counted among them.
The move helped Alvarez win the lightweight title just a couple of weeks ago, but he also assisted Barboza with the tips and tricks he used to beat Pettis at UFC 197. Now, Barboza is calling on Alvarez again as he prepares to face Gilbert Melendez at FOX UFC Fight Night in Chicago this Saturday night.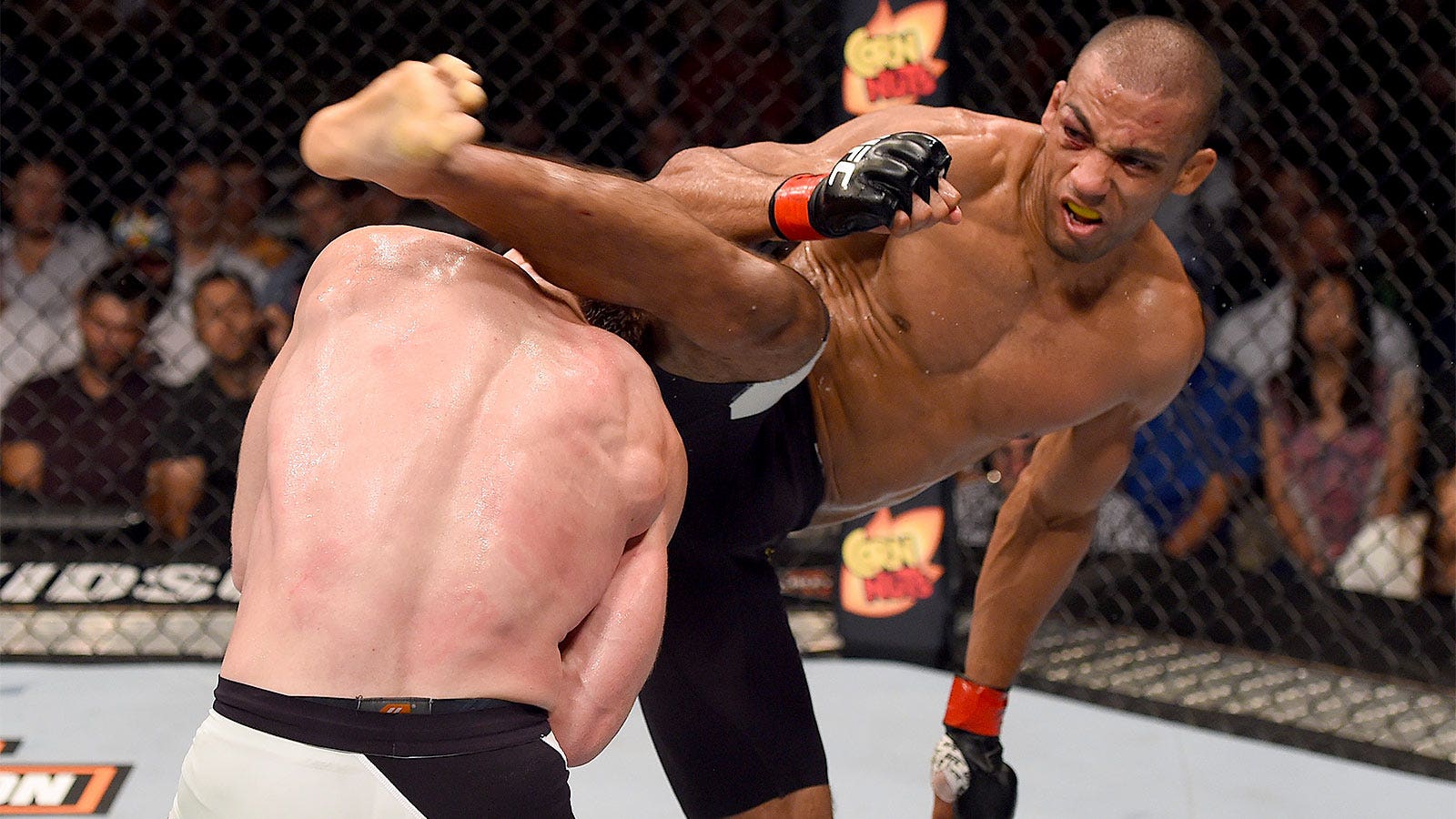 "It's a blessing to have Eddie here. He's helped me a lot," Barboza told FOX Sports. "He fought with Gilbert and the same with Pettis. He told me 'he's good here, not so good here' and he did the same thing with Gilbert. He helped me a lot.
"He's the champ right now and I'm happy for him. I'm very blessed to have him as a training partner."
Of course Alvarez joining the same team as Barboza also brings up potential conflicts in the future.
Now that Alvarez is champion, he's tasked with facing all the top contenders in his division and Barboza is a top 10-ranked fighter with aspirations of one day having the gold wrapped around his waist.
From the sound of things, Barboza has no desire to face his friend and teammate even if the title is on the line, but that's not the fight that's in front of him right now so he'll cross that bridge when he comes to it.
"Right now my focus is 100-percent on Gilbert," Barboza said. "I'm very happy Eddie got his belt. I'm not thinking about that right now. I'm just focused on my next fight."
As far as the matchup this weekend, Barboza knows he's fighting a veteran competitor with a mountain of experience coming into the fight. He also knows Melendez is coming back from a year off and two straight losses.
That means Melendez could be in desperate need of a win to stave off three losses in a row and those factors make him unpredictable and highly motivated to go out there and put on his best performance to date. Barboza also knows the lightweight division is a snake pit and anybody could face a similar circumstance as Melendez and it certainly doesn't make them any less dangerous.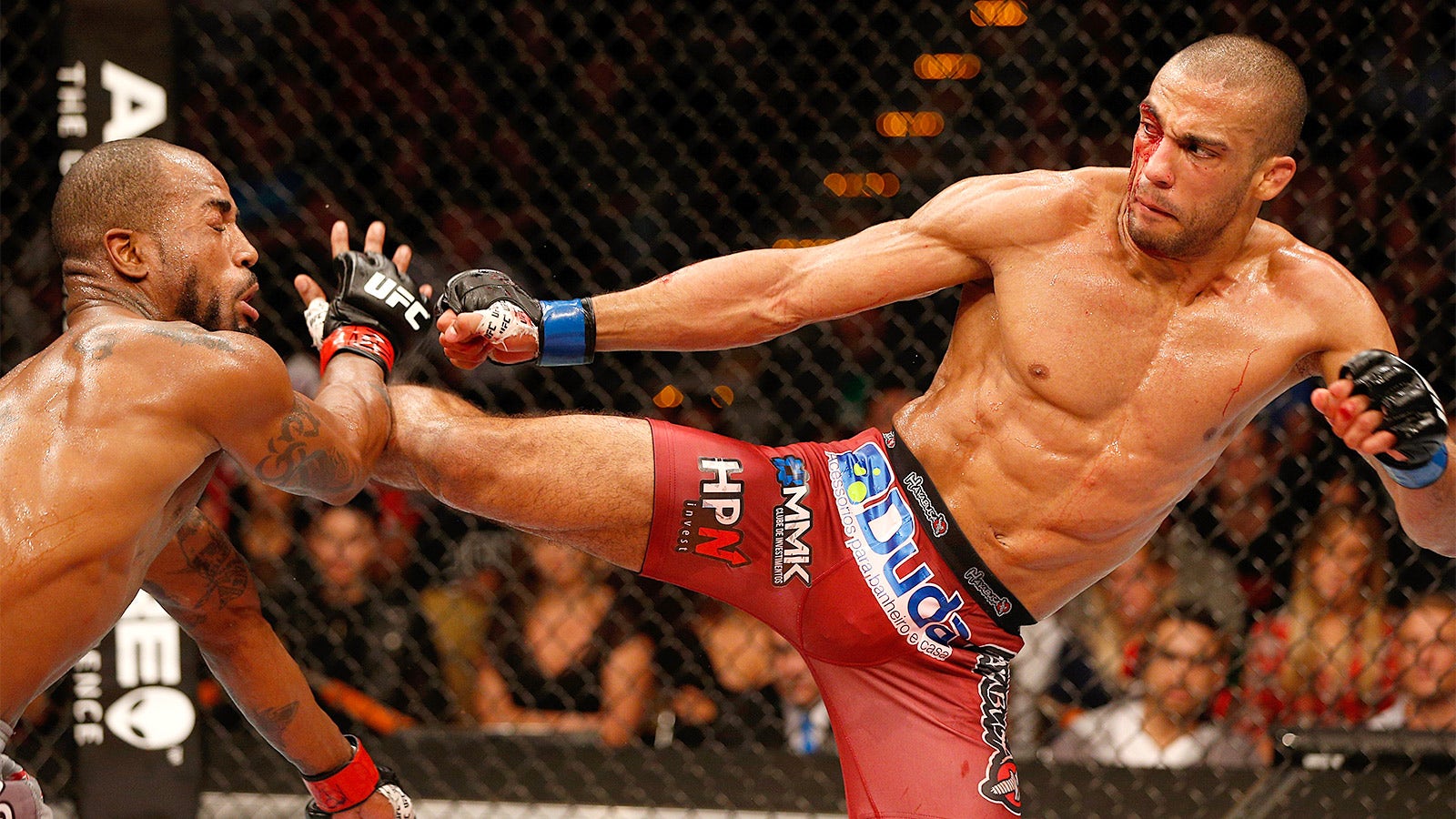 "Most guys have a lot of ups and downs in the UFC, especially at 155," Barboza said about Melendez. "It's one of the hardest divisions in the UFC. He's been at the top for a long, long time. I remember watching this guy at a lot of shows and thinking he's really good and he's still one of the best," Barboza said. "I know this will be a big challenge and it's going to be a big war."
Regardless of Melendez's focus or preparation for this fight, Barboza knows he has what it takes to get a win.
The victory over Pettis in April instilled Barboza with a new found belief in himself that he really could become champion one day and Melendez is just the next road block towards that goal. On Saturday night, Barboza will attempt to bulldoze that obstacle and take one more step towards becoming the best lightweight on the planet.
"I want to win but if he gives me one chance to land a strike or a submission, I'm going to finish the fight. That's what I'm looking for. Just give me one chance and I'm looking to finish the fight," Barboza predicted.
"I think if I beat him, I'm going to be very, very close to the title shot. He's one of the best 155-pound fighters in the world. I respect him a lot. He's a warrior and I'm ready for war."