Eddie Wineland finishes Frankie Saez with vicious third-round TKO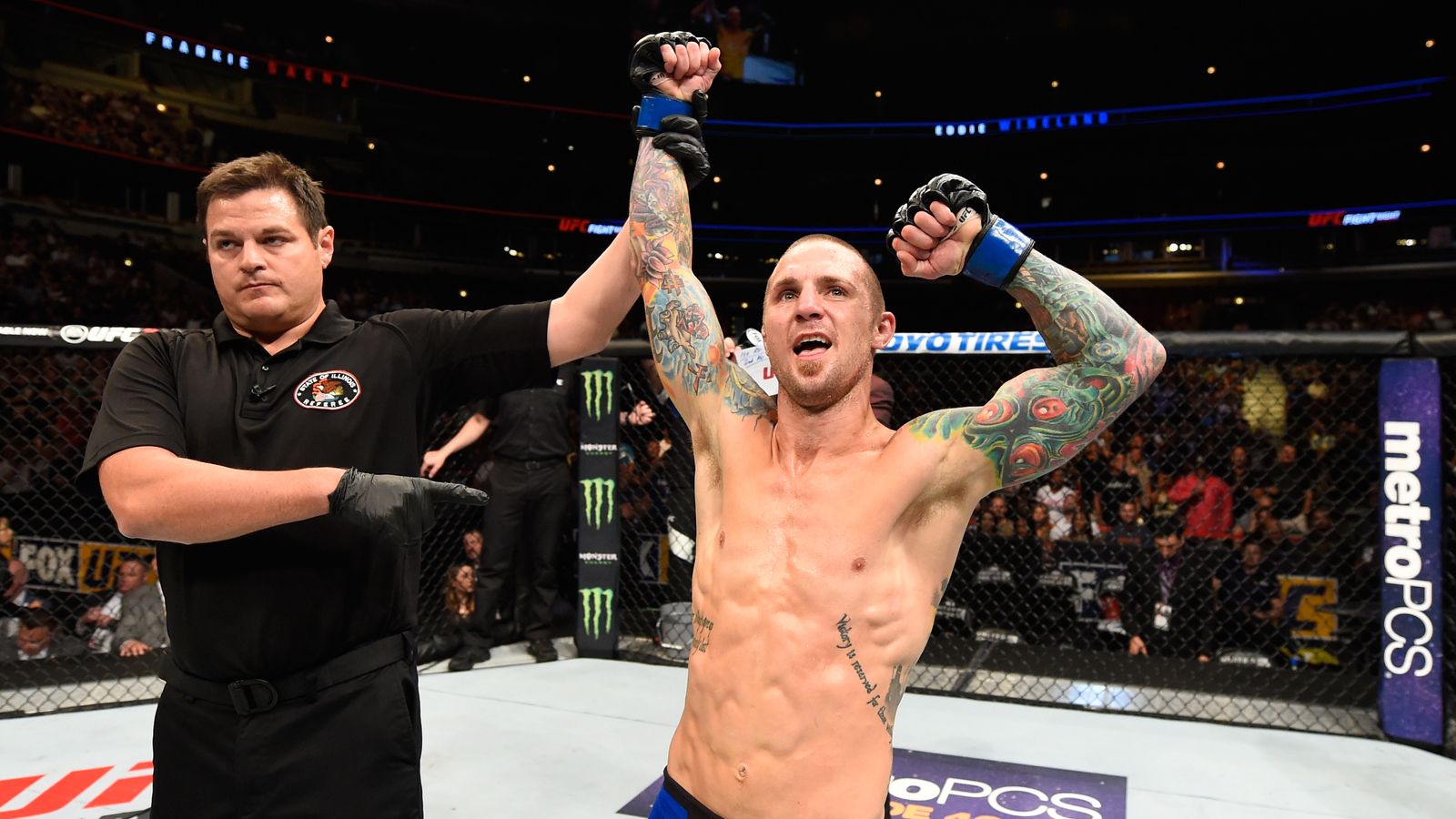 Eddie Wineland put on a strong performance Saturday night in Chicago, earning a second-round TKO over 12th-ranked bantamweight Frankie Saenz and snapping a two-fight skid in the process.
Wineland started the third and final round the same way he ended the first two, tagging Saenz with vicious combinations. Saenz tried to return fire, but like the majority of the fight, was left swinging at air.
Saenz attempted to take the fight to the ground midway through, but Wineland easily fought off the takedown. Saenz followed the attack with a combination that ended with a right elbow, however, Wineland slipped it yet again and countered with a perfectly placed right hand that sent his opponent crumbling to the canvas.
IT'S ALL OVER! Eddie Wineland uses those bricks he calls fists to TKO Frankie Saenz! #UFCChicago https://t.co/dYRG8ZHgnw

— FOX Sports: UFC (@UFCONFOX) July 23, 2016
Saenz made his way back to his feet only to receive more punishment from Wineland and the referee was forced to step in and call the fight at the 1:54 mark of the third round.
"Everybody that I train with, everybody I teach, I tell them, 'Know when he's hurt,'" Wineland told Joe Rogan after the win. "I knew he was hurt but he recovered really quickly, but the second time I knew he was out, so I pounced and took it."
The win marked Wineland's sixth KO/TKO finish under the UFC/WEC banner, good for second most behind Renan Barao and Urijah Faber, who both have seven.
"Everybody knows I've got power in my hands. I'm a 135-pounder with knockout power in my hands," Wineland said.