Eddie Alvarez releases statement following loss to Conor McGregor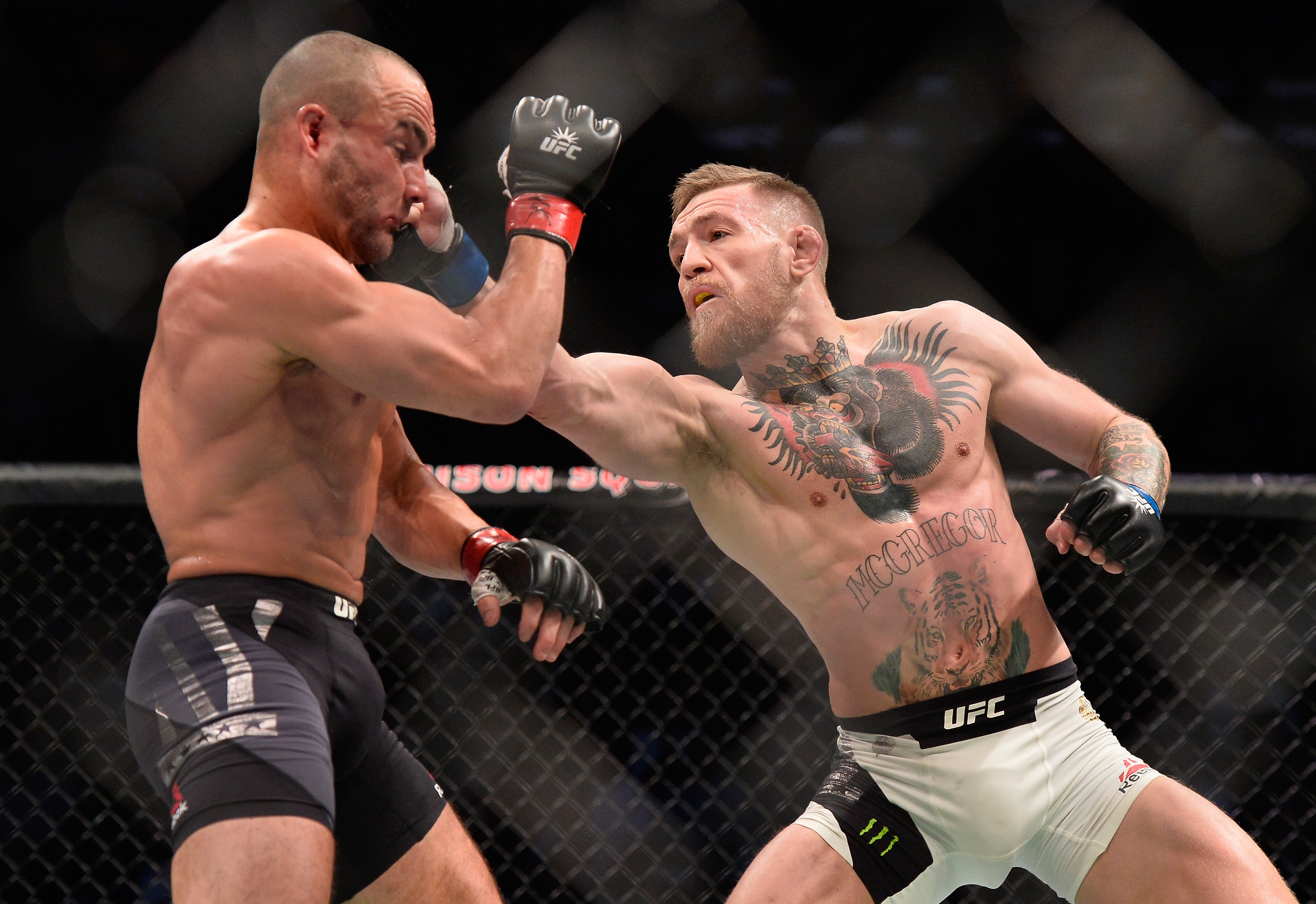 Former UFC lightweight champion Eddie Alvarez releases a statement on Instagram following his loss to Conor McGregor at UFC 205.
Following a second-round TKO loss to UFC featherweight champion Conor McGregor, former lightweight champion Eddie Alvarez took to Instagram on Tuesday to release a statement. In his statement, Alvarez began with congratulating McGregor and his camp on the historic victory.
McGregor's win made him the first ever UFC fighter to hold title belts in two different weight classes at the same time (featherweight and lightweight). Alvarez was defending the title for the first time since he won it against Rafael Dos Anjos at UFC Fight Night 90 during International Fight Week.
Alvarez did speak on his performance, saying he abandoned the game plan against McGregor, which was to "go left and mostly wrestle" but instead he "circled into his left hand and mostly boxed." The former champion went on to say that fighting the way he did was a "death sentence" and the result was fitting.
In their fight, McGregor stopped all five of Alvarez's attempted takedowns while landing 55 significant strikes to Alvarez's 15 significant strikes landed.
The Philadelphia native was fighting close to home in NYC at Madison Square Garden in the UFC's' biggest event in history, although the upcoming money doesn't seem to have eased his mind. Alvarez went on to say that no matter what amount of money he will receive for this fight, he is very uneasy and discontent for the most part.
A former champion in several promotions including DREAM, Bellator, and most recently the UFC, Alvarez said he won't let the result against McGregor define him. Following the loss, Alvarez dropped to 28-5 in his MMA career and 3-2 inside the UFC.
This article originally appeared on