Eddie Alvarez believes he 'flustered' Conor McGregor on UFC 205 conference call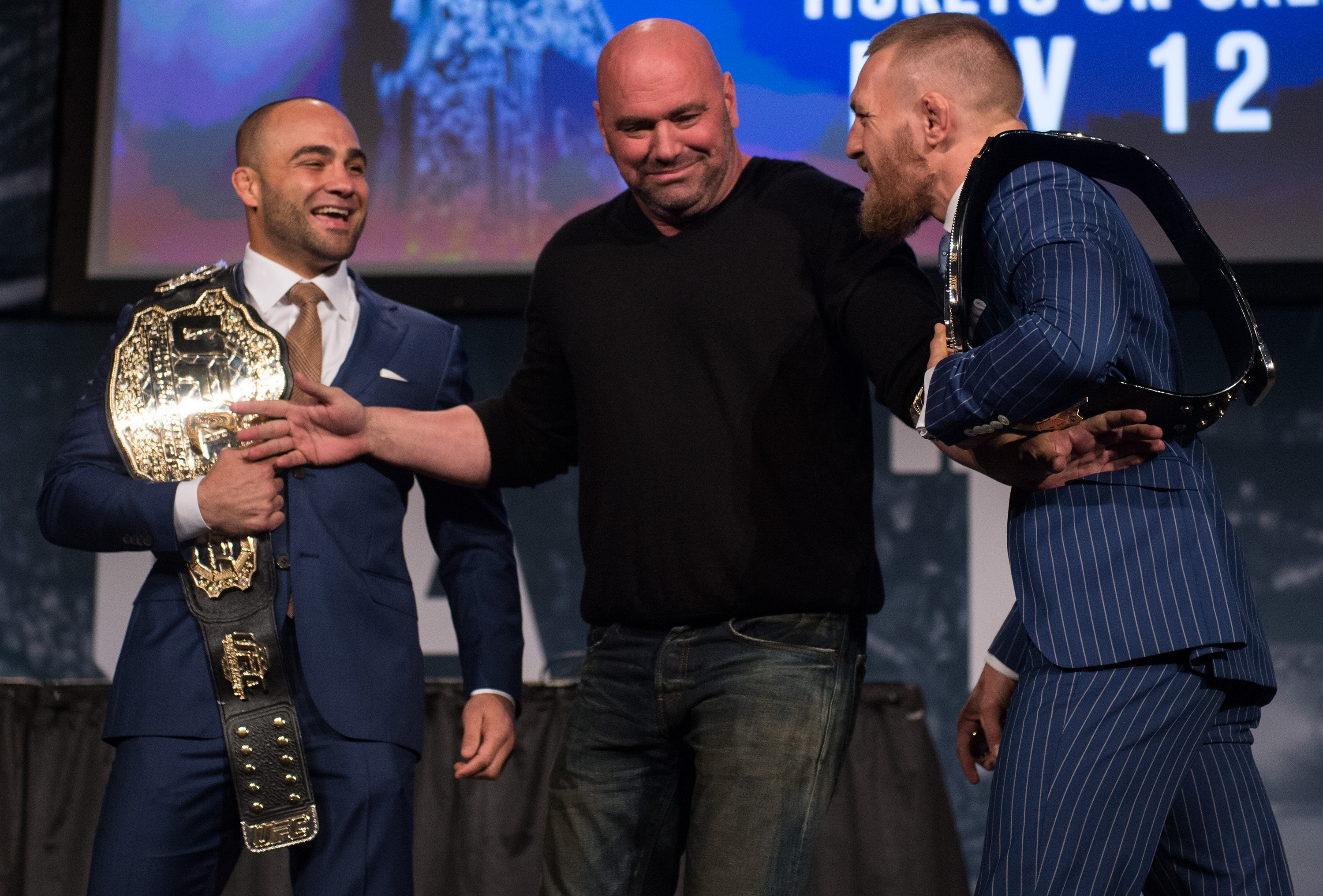 After their media conference call to promote UFC 205, Eddie Alvarez believes he has UFC featherweight champion Conor McGregor 'flustered'.
In the first episode of the UFC's Embedded series leading up to the massive UFC 205 pay-per-view (PPV) event in New York City, the combatants of our three title bouts are shown preparing for their upcoming respective bouts in 'The Big Apple'.
To open the episode, lightweight champion Eddie Alvarez commented on his UFC 205 media conference call that took place earlier last week, in which McGregor promised to rearrange 'The Underground King's' facial structure so bad that his wife and children won't recognize him.
Alvarez believes that McGregor's mentioning of his wife and children means that the Irishman is very desperate:
"Conor McGregor — this guy is so offensive minded and never on the defense that whenever you put him on the defense, he gets so flustered and so upset," Alvarez said (courtesy of FOX Sports). "At a certain point in our press conference call he got desperate. He started talking about my wife and kids and things like that. That for me is just a sign of desperation. You don't talk about another man's family unless you're like through the roof pissed off.

"If we were in a fight and I was putting him on the defense, I looked at this like this man is just closing his eyes throwing bolo's. Just to see him cross that, it's good. It's a good sign for me."
Could Alvarez's assessment of McGregor's verbal onslaught be accurate? Will we see an overly emotionally invested McGregor inside the Octagon, possibly making a fight-ending mistake due to it?
You can watch the first full first episode of UFC 205 Embedded here below:
McGregor and Alvarez will go head-to-head in the main event of UFC 205 for the lightweight title live on pay-per-view (PPV), from the Madison Square Garden arena in New York City on Nov. 12, 2016.
More from FanSided
This article originally appeared on