Dominick Cruz rips TJ Dillashaw for 'insulting' callout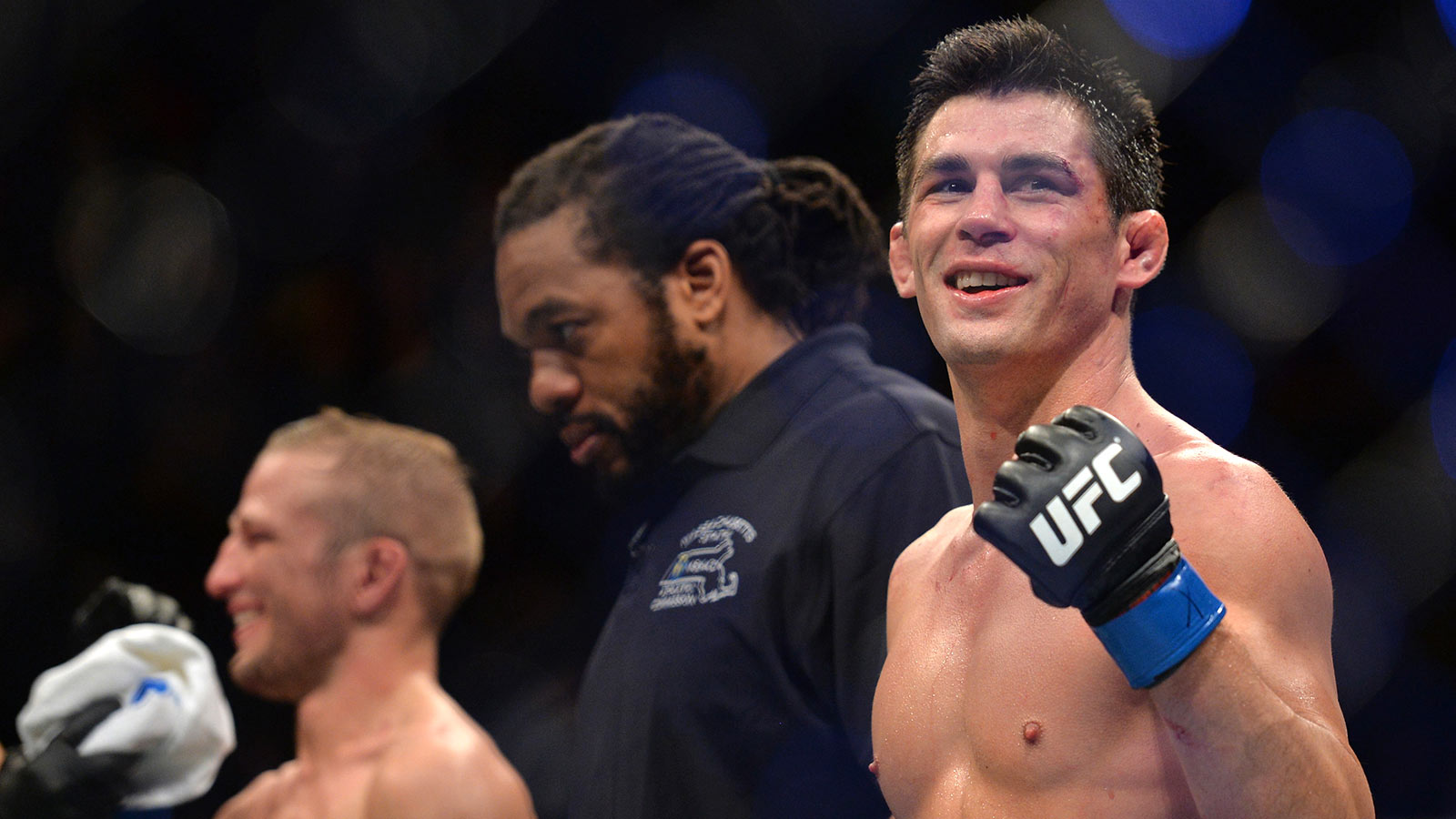 UFC bantamweight champion Dominick Cruz is just one fight into his second run as UFC champ, and he's already making waves in the 135-pound division.
Former champ TJ Dillashaw, who lost his belt to Cruz via split decision at UFC Fight Night in Boston, sent a lengthy message to "The Dominator" on Instagram, encouraging Cruz to "stop running" from him and grant him a rematch, while calling him some pretty harsh names along the way.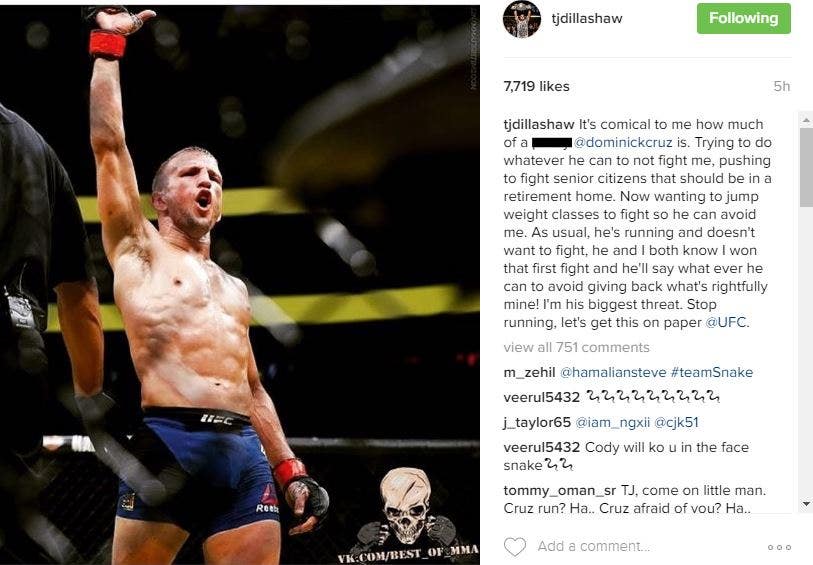 Dillashaw is coming off a strong victory over third-ranked Raphael Assuncao at UFC 200, putting him right back in the title picture. But Cruz says Dillashaw had his chance and couldn't even beat him when he was only 75 percent healthy during their fight.
"I woke up (Thursday) morning and had no idea," Cruz told FOX Sports' Andy Nesbit about the Instagram callout. "I wouldn't have watched TJ Dillashaw's fight if I wasn't commentating. And I think a lot of people would agree with me that if it wasn't tagged to UFC 200, they wouldn't have watched it either. The bottom line is, I don't really care what these guys think. TJ Dillashaw called me out, what else is new?
"The truth is, TJ Dillashaw calling me the p-word, doesn't make sense to me. In fact, he's insulting himself, which is so stupid to me, because I already beat him … so if I'm a p-word, what does that make him after I beat him after three years off the couch? So literally the guy is just insulting himself. The guy is not intelligent — that's why I call him silly Billy — he's a meathead, and the bottom line is I don't run from anybody."
The bantamweight champ would go on to say that he accepted the fight against Dillashaw as a challenge to himself, when he wasn't even sure if his body would be 100 percent ready for fight night … and he still came away with the win.
Cruz is clearly looking for challenges, and he doesn't see one in Dillashaw.