Demian Maia explains why he should be 'first in line' for welterweight title shot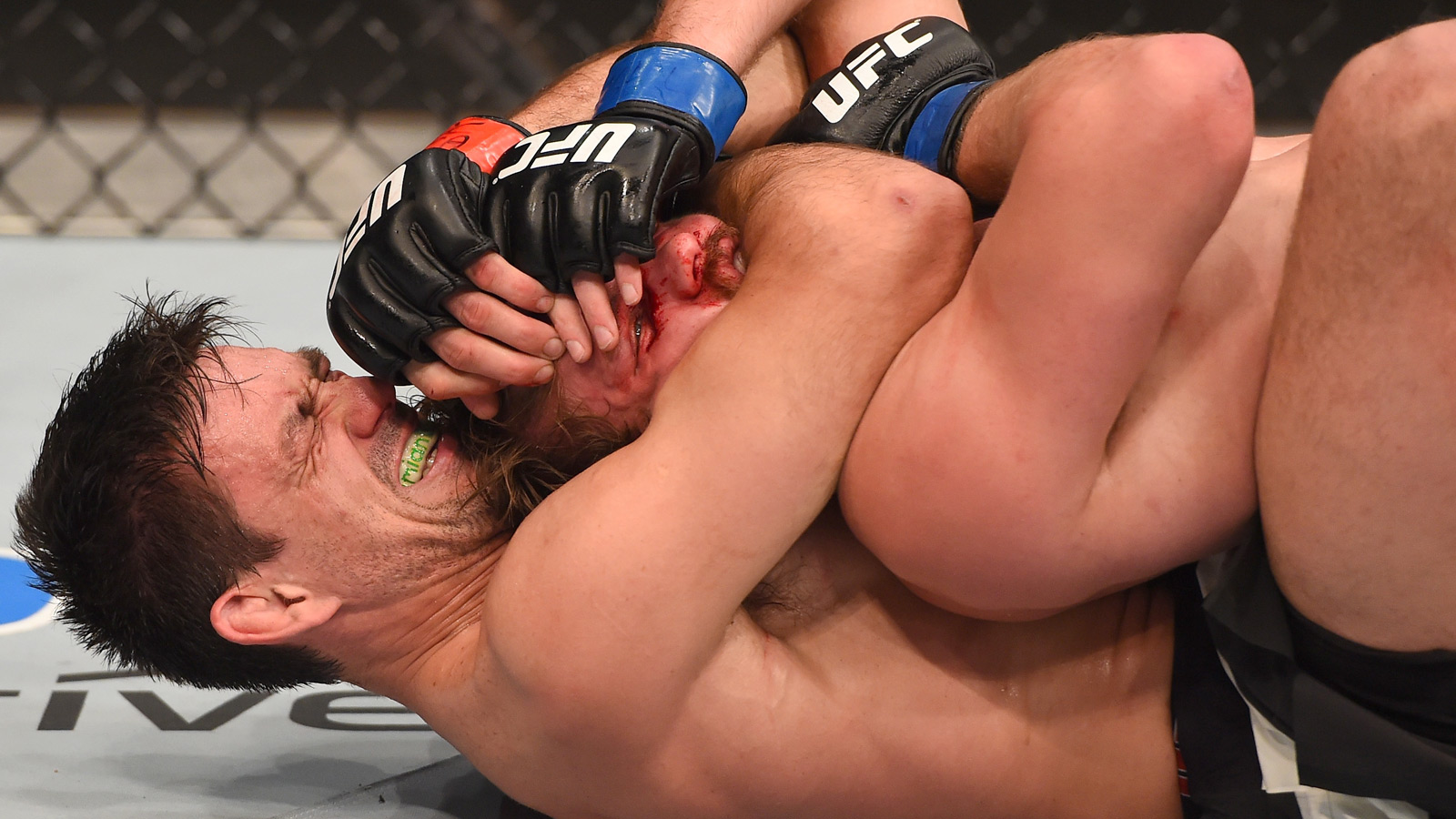 UFC veteran Demian Maia has been absolutely ripping through the competition since moving to welterweight four years ago, earning victories over some of the division's best fighters in impressive fashion, including a submission win over Matt Brown at UFC 198 last weekend.
The victory against Brown was his fifth straight, which is good for the second longest winning streak in the welterweight division. The longest belongs to second-ranked Stephen Thompson, who looks for his seventh straight win on June 18 against Rory MacDonald.
Despite that, Maia says that his body of work makes him the fighter most deserving of a shot at the welterweight title.
"I'd say I'm first in line," Maia told MMAJunkie's Fernanda Prates. "Thompson may have a bigger winning streak, but he lost to Brown, for instance. If you take my last eight fights, I fought numerous ranked guys. I've fought a lot of people and won."
The former middleweight title challenger has beaten the likes of Dong Hyun Kim, Rick Story and Jon Fitch, and is coming off suffocating performances against Neil Magny and world-class grappler Gunnar Nelson.
According to FightMetric, Maia has only absorbed 12 significant strikes over his last three fights while landing 77 of his own to go with seven takedowns. He's been dominant to say the least.
"I think when you win dominantly, people tend to think the other guy either isn't that good or just didn't do well," Maia said. "But it's just my style of fighting. When I'm actually able to impose my game, I look dominant. Then people think it's easy and wonder why I couldn't simply submit.
"It's not easy. It takes a lot of effort. A lot of detail goes into getting a position, getting the angles right for a submission. People would ask me why Nelson accepted to go to the ground with me. He didn't. Neither did Brown. I made them do it, that's what I work for."
Tyron Woodley already has the next title shot locked up at UFC 202, but Maia is hoping the UFC looks at his dominant stretch when considering who should face the winner of that fight.