Daniel Cormier vs. Rafael Feijao being considered for UFC 175 in July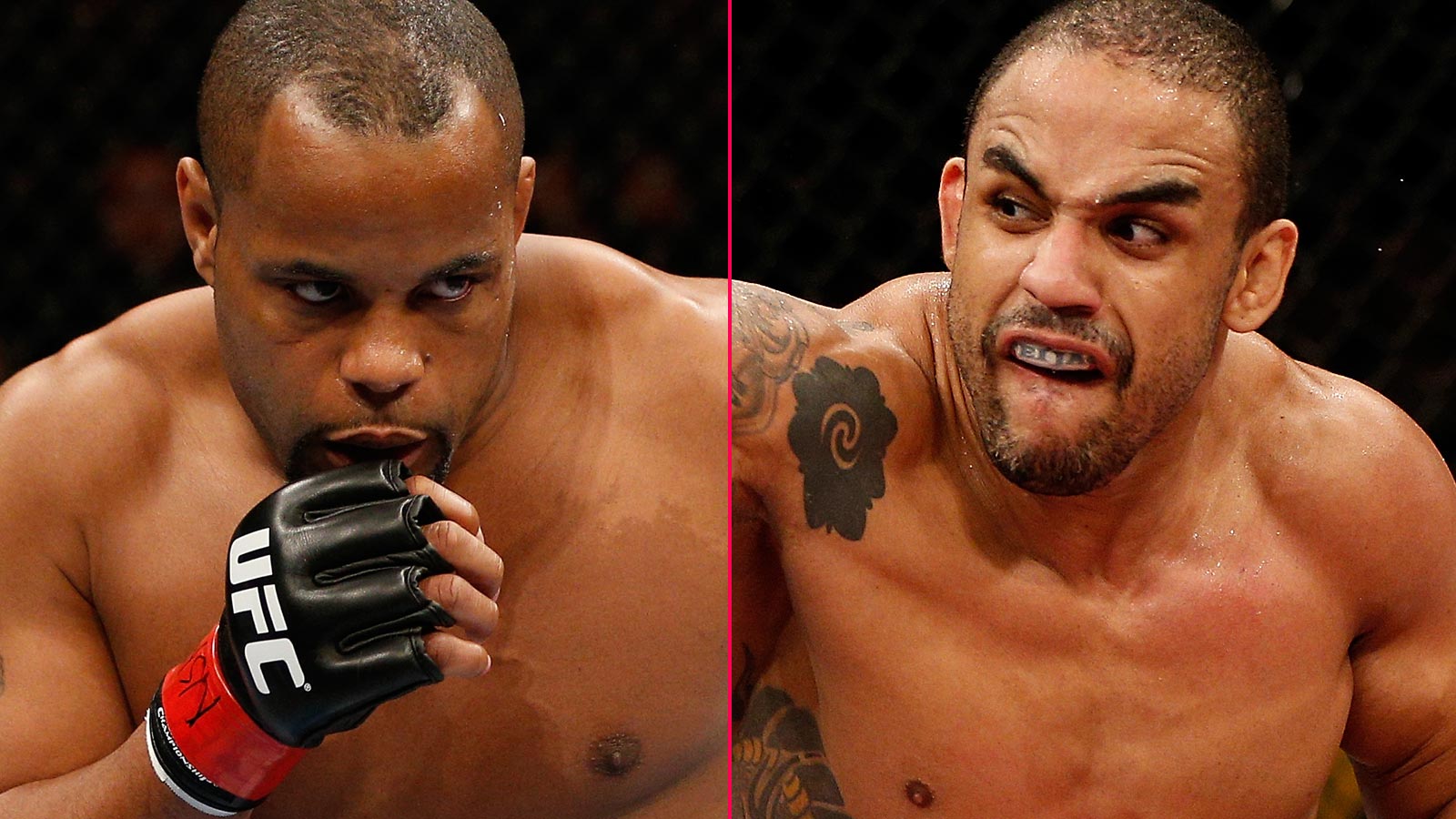 Daniel Cormier wants a shot at the UFC light heavyweight title, but with the belt wrapped up for at least the majority of 2014, he's moving onto another fight while waiting.
Following his first round drubbing of late notice replacement Patrick Cummins in February, Cormier expressed an interest in getting back in the Octagon sooner rather than later because while his dream is to fight for the gold against champion Jon Jones, he's tied up with his fight against Glover Teixeira in April with top contender Alexander Gustafsson waiting in the wings for the next shot.
So the powers that be at the UFC are considering a Strikeforce reunion fight for the upcoming UFC 175 fight card on July 5 pitting Cormier against Rafael 'Feijao' Cavalcante in a light heavyweight bout. Feijao is a former Strikeforce champion, who was in the promotion at the same time as Cormier, but during those days the former two-time Olympian was still competing at heavyweight.
According to a report on UFC Tonight, the Cormier vs. Feijao matchup is being considered for the UFC 175 fight card, but it's not a done deal just yet. It appears the UFC wants to put Cormier on the biggest summer card of the year, but the final decision on his opponent won't come until later.
Cormier had been targeting the winner of the upcoming UFC 172 matchup between Phil Davis and Anthony Johnson, but for now the possibility of that fight is off the table.
Instead the UFC seems interested in pitting Cormier against Feijao with a potential title shot looming overhead for the former Strikeforce Grand Prix champion.