Daniel Cormier opens up on injury that forced him off UFC 206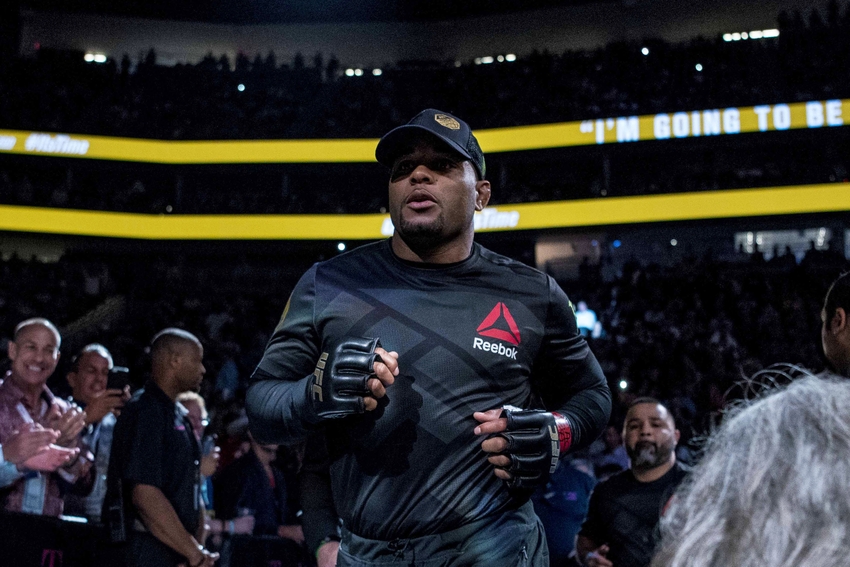 Daniel Cormier talks about his recent injury that forced him out of his UFC 206 main event title bout against Anthony Johnson.
UFC light heavyweight champion Daniel Cormier has had a rough week to say the least, as he was forced out of his main event slot against Anthony "Rumble" Johnson at next week's UFC 206 card from Toronto.
Cormier was expected to make his second career title defense against the vicious knockout artist, as it would be the pair's second meeting in their mixed martial arts (MMA) careers after their initial meeting in the main event of UFC 187 for the then-vacant 205-pound title, where Cormier submitted Johnson in the third round via rear-naked choke.
"DC" would make a successful first career title defense against Alexander Gustafsson at UFC 192 in October of last year, before being booked to unify his title with Jon Jones' interim strap at UFC 200.
Sadly Jones would be pulled from the event after being flagged by the United States Anti-Doping Agency (USADA) just 48 hours out from fight night, and Cormier would instead face off against former middleweight king Anderson "The Spider" Silva in a three round non-title bout.
Now with Jones away Cormier was expected to meet once again with the terrorizing "Rumble" who has earned three consecutive knockout victories since his loss to Cormier last year, but the former Olympian revealed Monday to Ariel Helwani on The MMA Hour (courtesy of MMA Fighting) that a torn right adductor muscle (groin area) was to blame for keeping him out of the Octagon next week:
"I don't know, man," Cormier said. "It's a weird deal, because I always try not to have surgery. That's kind of my thing. I do whatever I can to not go under the knife. I've got some decisions to make."

"I told [the doctor] I would like the fastest way back to the Octagon," Cormier said. "I feel if I don't prepare in the ways I've always prepared in, I don't know if I'll be able to compete to the best of my ability," he said. "It sucks."
With Cormier and Johnson's bout out of the main event, a thrilling interim featherweight title match-up between former lightweight champ Anthony "Showtime" Pettis and Max Holloway takes its place. Despite this Cormier plans on making his Octagon return in February to take on Johnson, and hopefully Ryan Bader next before July.
UFC 206 goes down live on pay-per-view (PPV) from the Air Canada Centre in Toronto, Ontario, Canada on Dec. 10, 2016.
This article originally appeared on