Dana White: Yoel Romero Challenging Michael Bisping Next 'Makes Sense'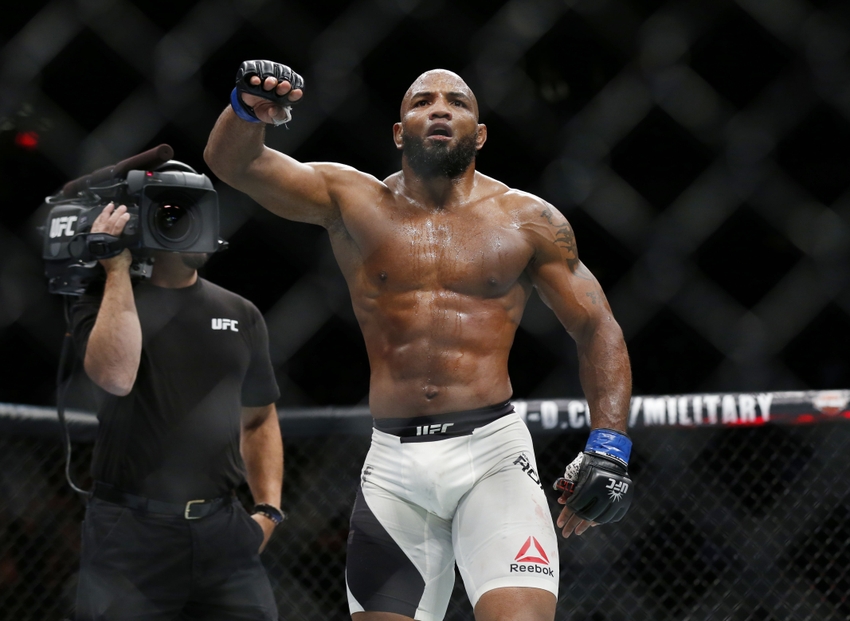 Michael Bisping may say that he does not want to fight Yoel Romero but UFC President Dana White is a fan of the potential match-up.
Regardless of how the UFC middleweight champion feels about fighting Yoel Romero it seems like the boss is a fan of the bout and it will be the Cuban who gets next crack at the Englishman's title.
Romero defeated former champion Chris Weidman with a flying knee at the start of the third round on Saturday night in New York. With another violent finish to his name Romero has potentially booked himself a one way ticket to a title shot.
The TKO win over Weidman marked eight in a row for the 38-year old former Olympian who has been campaigning for a while to get a shot at gold.
It looks as if that campaign may be successful.
Want your voice heard? Join the Cage Pages team!
At the UFC 205 post fight press conference on Saturday, UFC President Dana White spoke about Romero and how he personally feels about the potential meeting with Bisping.
That's the fight that makes sense. I mean he beat [Chris] Weidman tonight. I don't know when, but yeah, that's the fight.
The comments may not have been taken very well by Bisping who very openly stated that even if Romero was victorious at UFC 205 that he would not fight him due to his past failed drug tests. The current 185-pound champion has always been very outspoken when it the subject of PED's and steroids has been concerned.
Romero is on a hot streak at the moment and with win on Saturday he most certainly is worthy of his chance to fight for the belt. Regardless of how Bisping feels about it, if White is a fan of it, the fight will go ahead.
With the UFC announcing it's return in London early next year the potential for another Michael Bisping title fight on English soil will high. While no official announcement has been made by fighter or promotion a home ground advantage may be what sells Mr. Bisping the fight.
This article originally appeared on