Dana White: Tyron Woodley wants no part of fighting Hector Lombard
Following the UFC Fight Night event in Macao, China last weekend, UFC president Dana White had a great idea to help fill an upcoming card in Australia when he asked Tyron Woodley, fresh off his 61-second win over Dong Hyun Kim, to step up and fight in the main event.
Woodley would face fellow top 10 fighter Hector Lombard and the two welterweights would be the showcase fight for the upcoming card in early November in Australia. Woodley and Lombard are part-time teammates at American Top Team in Florida, although they don't train together exclusively before each fight.
Still, it didn't take long for White to realize this fight wasn't going to come together as quickly as he had hoped.
"So I sat down with Woodley after his fight in China and he won easily, quick in and out, and I said 'We need you again, what do you think about fighting Hector Lombard in Australia, main event?" He says 'He's a teammate, I don't want to fight my teammates' and I said, 'Dude, your teammates, you're like three of the top five (Woodley, Lombard and Robbie Lawler), you have to fight each other. I talked to Dan Lambert (owner of American Top Team) and I said, 'This is the fight we want to make,' so Lambert hits me back and says 'Lombard's in, he accepted the fight, still talking to Woodley,' " White told FOX Sports on Friday.
"He hits me back again and says, 'Woodley's out, he won't take the fight.' "
White didn't hear anything else about the fight until this week when he was getting ready to fly to Sacramento for UFC 177 and received a message from Lombard asking about the matchup. It appears whatever bonds were once shared as teammates dissipated in a hurry when Lombard heard that Woodley wasn't going to take the fight, so the Cuban-born welterweight made a serious push to make the bout happen.
"So I'm flying here, I'm literally on the plane, we're just about to go wheels up and I get a text from Hector Lombard that says 'Please get this Woodley fight done for me, I want this fight so bad, he's a two-faced phony and I want to beat his ass.' Literally what he said," White explained.
"So I called Woodley when I landed and said, 'Obviously this isn't a teammate thing because here's what your teammate just said and he wants this fight bad. He said 'He can say whatever he wants, he's about him and always been about him, this fight doesn't work for me and my brand' and he started telling me all these reasons he didn't want the fight and I said 'Whatever kid, whatever, do your thing.' He wants nothing to do with Hector. Hector wants this fight, Woodley does not."
The push for the fight happened over this last week, but following White's latest interaction with Woodley over the phone, he's convinced the matchup vs. Lombard isn't going to take place in November as they hoped.
"Everybody wants the fight except Woodley," White said. "He's made it pretty clear he does not want to fight Hector Lombard."
Matt Brown is like a welterweight Chuck Liddell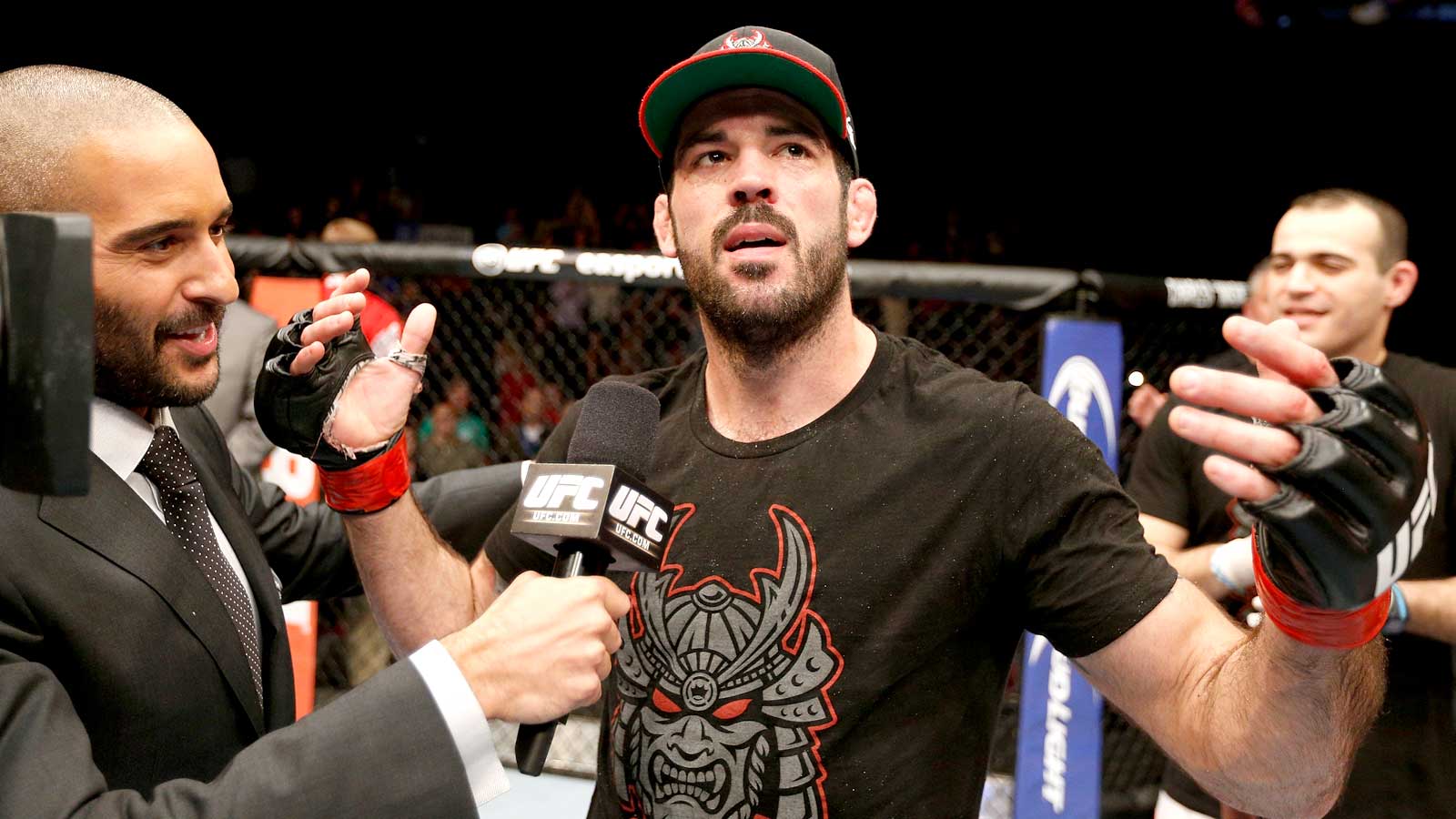 As far as potential replacements to face Lombard in November, another name on the list was fellow top 10 fighter Matt Brown, who is recovering from an injured hand after his last fight against Robbie Lawler in July. Brown told FOX Sports just this past week that he's got about four weeks to go until his hand is cleared so he can return to action, but when White spoke to him and offered up the bout with Lombard in November, the Ohio native jumped at the chance to accept the fight.
His management team and doctors had a different opinion, but Brown was absolutely game to fight Lombard in Australia.
"Matt Brown is like this badass, go-to guy," White said. "He called me the other day (saying) that his hand just got cleared and he said, 'I'll be clear in like two weeks.' I said 'Do you want to fight Hector Lombard in Australia?' He goes, 'Hell yeah, I do, I'll take that fight. I'm in.' He goes, 'I'm 99.9-percent sure I'm going to start hitting with this thing.' He says, 'Yes' and accepts the fight, he's all fired up about it.
"Then Joe Silva calls me 20 minutes later and he's like 'Did you just offer Matt Brown the Hector Lombard fight?' I go 'I did,' and he says 'His management just called me freaking out going out he's not ready, his hand's never going to be ready in time for that fight!' But that's the type of kid this guy is. He doesn't give a s–t, he'll fight with a stump. He told me yes. I love guys like that. Who doesn't love guys like that?"
White then paid Brown the ultimate compliment by comparing him to one of the greatest champions in UFC history and a fighter who currently sits in the sport's Hall of Fame.
"That's the reason Chuck Liddell was as big as Chuck Liddell was, he wouldn't give a s–t, he would fight anybody," White said when talking about Brown.
White did seem to think that Brown fighting Carlos Condit next was a logical matchup, but nothing has been decided at this point. Brown is expected to be cleared for sparring and training in about a month.
Anthony Johnson vs. Alexander Gustafsson likely a go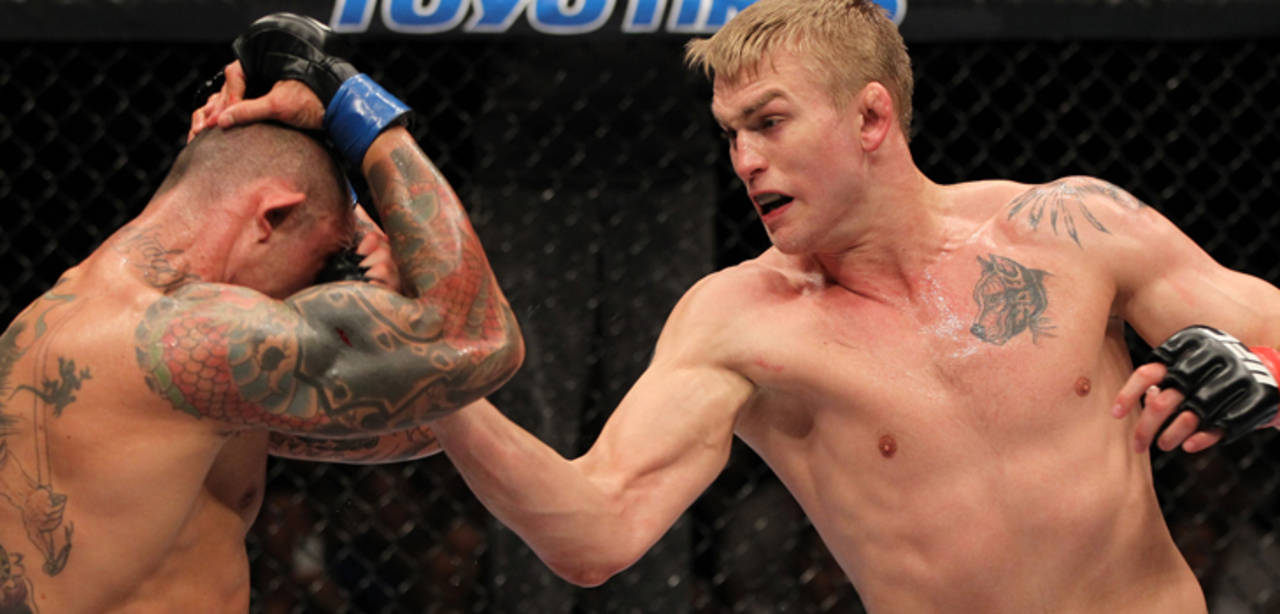 While Jon Jones is on the mend and his next fight is already set against Daniel Cormier, the rest of the top fighters in the light heavyweight division are on standby. That includes former title contender Alexander Gustafsson, who was originally scheduled to face Jones in September until a knee injury knocked him out of the fight.
Now with Jones vs. Cormier set in stone for Jan. 3 at UFC 182, Gustafsson is looking like the odd man out who has stated he'd rather wait for the winner of the upcoming title fight rather than take another bout in the interim.
Well, top-five ranked Anthony Johnson would like to meet Gustafsson rather than the both of them sitting out for the next six months, so he challenged him to a fight recently and it seems like the UFC is onboard with making the matchup.
While Gustafsson protested fighting again as opposed to waiting for the title shot, White is confident that the bout against Johnson will eventually come together.
"Yeah, I like that fight. Makes sense, it's a fun fight," White said about Gustafsson vs. Johnson. "I think he will (take the fight), Gustafsson, he fights everybody. He's not like that."
Technicalities won't help Wanderlei Silva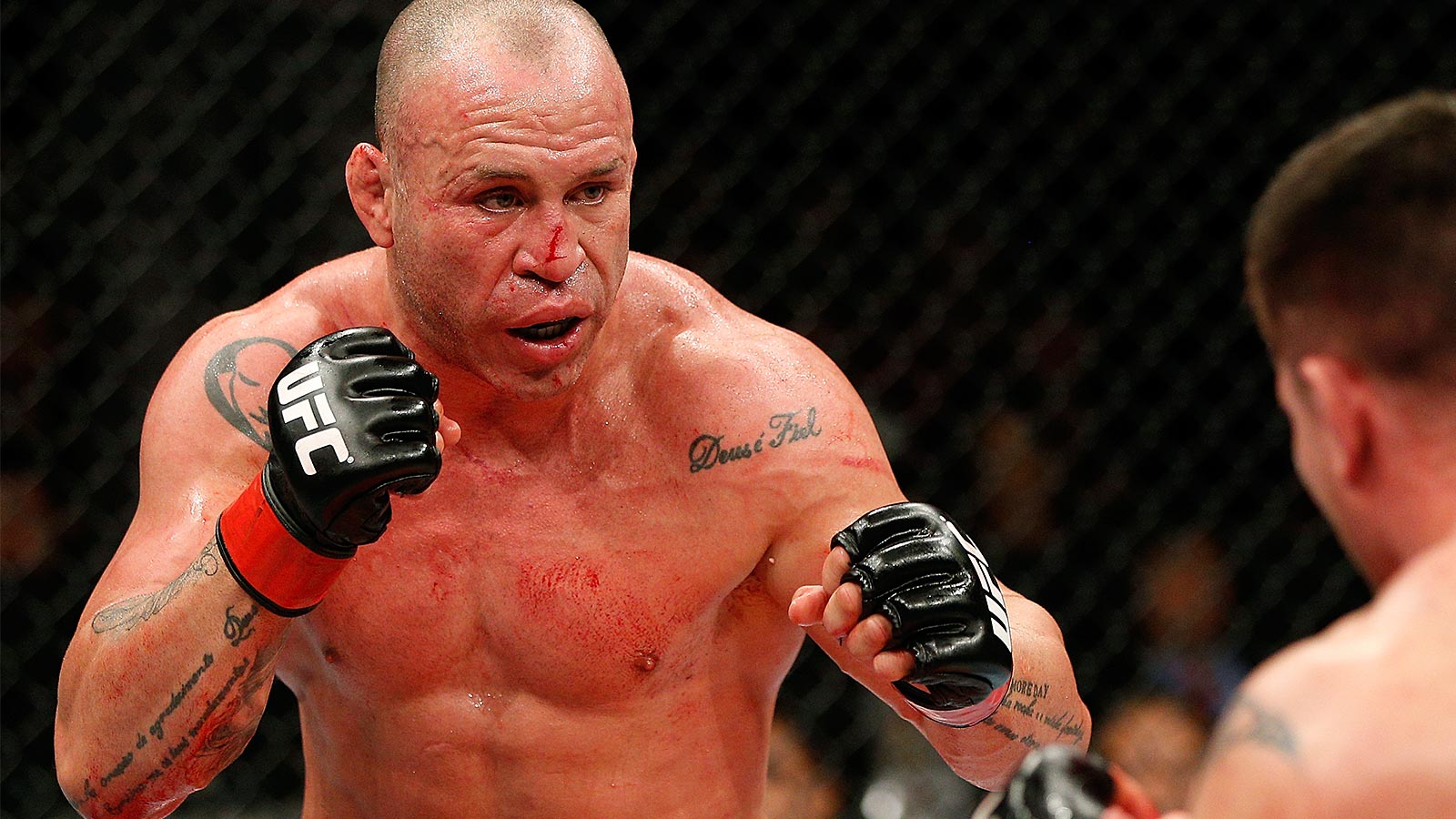 The ongoing legal battle between Wanderlei Silva and the Nevada Athletic Commission about a drug test the fighter skipped before later admitting to taking a banned substance still hasn't been settled. But no amount of legal maneuvering will likely save the former PRIDE champion from a stern punishment being handed down.
Silva's lawyer Ross Goodman recently filed a motion to dismiss the case on the grounds that since the fighter wasn't actually licensed at the time when the drug test was being administered, the commission has no right to punish him. The Nevada Attorney General's office countered and essentially said that Silva knew he was fighting, thus he could be tested, and this is just a move to usurp the rules so he can get away with cheating.
It seems UFC president Dana White sides with the commission in this instance and whether it takes two months or10 months, Silva is eventually going to face a stiff penalty for skipping out on the drug test and the later confessing to taking a banned substance.
"That's a complete bulls–t technicality," White said. "I can't see that happening. He was wrong. Wanderlei has always been great, I like Wanderlei, but there is nothing worse than running from a random drug test. He'd have been better off testing positive than running from a random drug test. You can't do it."
GQ Man of the Year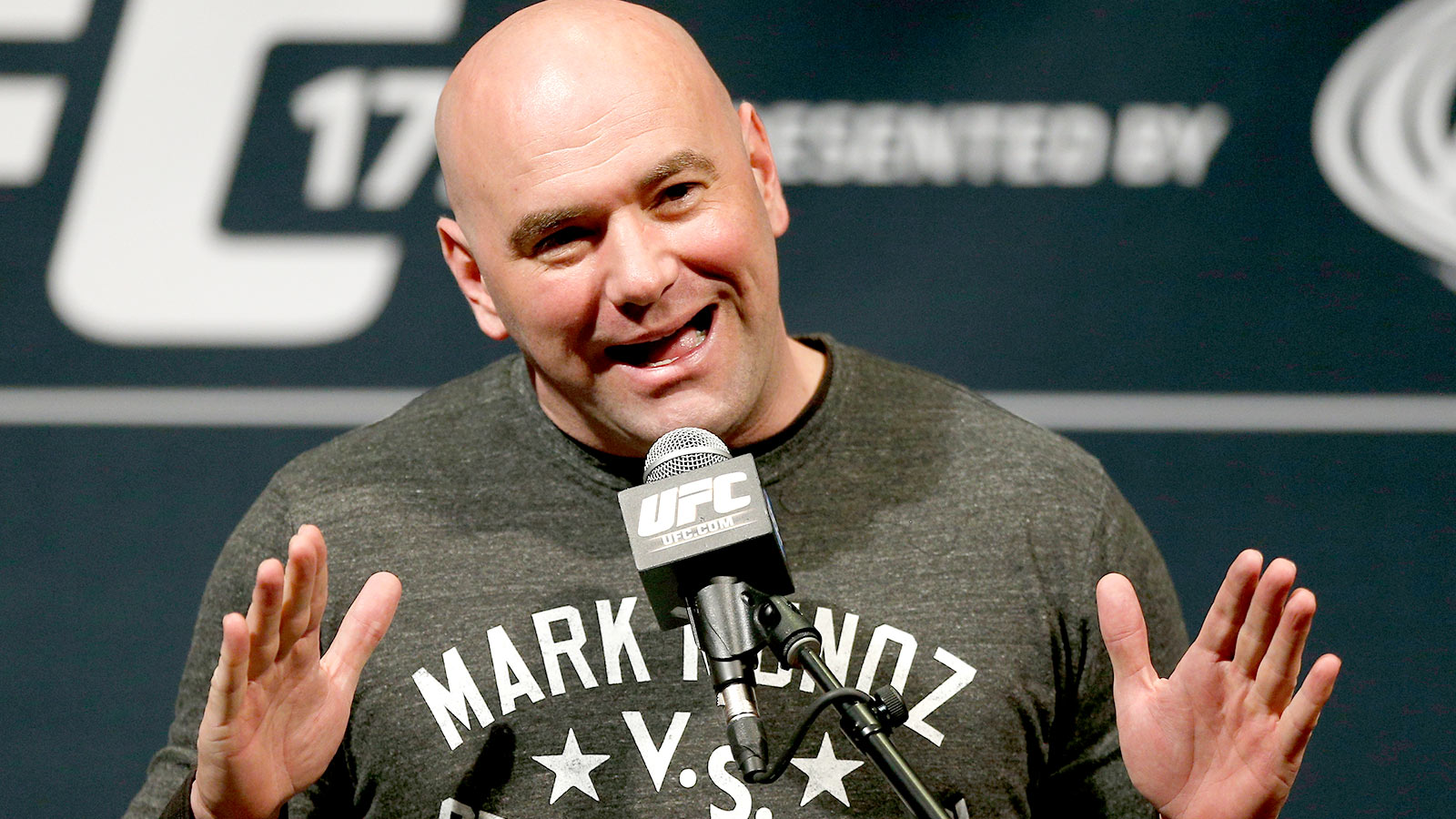 Dana White often hears his name mentioned in a good way and a lot of times in a bad way, but even he was curious when GQ magazine recently named him as one of the 10 sleaziest figures in all of sports. He was sandwiched in with people like former LA Clippers owner Donald Sterling and Lance Armstrong, and while White isn't thin-skinned enough to be offended, he would like some explanation how he ended up there.
He did get a small part of the answer when he realized who wrote the column and White knows the person in question isn't his biggest fan, nor a fan of the UFC.
"The guy who wrote that story is from Deadspin, so that made a lot more sense to me once I found that out. Deadspin doesn't really say too many good things about the UFC. If you look at what was written about all the other guys, I'll take mine all day long. I'm No. 8 and I'm in there with f–king child molesters, guys who beat women, guys who have gone to prison. How about (Aaron) Hernandez? First of all, it's supposed to be the sleaziest people in sports — Hernandez is in there. He's a psychopathic murderer (allegedly). What's that got to do with being sleazy?" White stated.
"Mine said 'He doesn't pay his employees enough.' Show me the guy who pays his employees enough. The second thing was I bully my competitors. Should I be f–king friendly with my competitors? Is that the way it works? And I'm a bald, white Don King. Nothing hurts my feelings."