Dana White: Ronda Rousey would 'badly' hurt Floyd Mayweather
LAS VEGAS — Ronda Rousey isn't even in Sin City this week. She spent most of the week in Cannes, France, promoting the new "Expendables" film after strings were pulled by Hollywood bigwigs to get the UFC women's bantamweight champ there for promotion. She isn't present, yet her presence always seems to be felt.
All along the walls of the MGM Grand press room, giant banners of the UFC champions hang. So Rousey was never very far from attention.
The Californian has her next fight lined up, Alexis Davis on July 5 at UFC 175, but that hasn't stopped all of the hypothetical debate over Rousey against current pound-for-pound boxing king Floyd Mayweather. It's a fight that will never happen, of course. No commission would sanction it, and they're not even in the same sport, but that hasn't stopped the speculation.
UFC president Dana White, for one, isn't backing off his position: Of course, Mayweather would dominate Rousey in his own sport, White said, but put Mayweather in an octagon, and he's a fish out of water. Not only would Rousey win, but she'd win big.
"Listen I get it. It's hard for guys to wrap their brains around that one," White said in his UFC 173 pre-fight media scrum. "Ronda wouldn't beat him. She'd hurt him badly. She'd hurt him badly."
White said the only people who doubt that are men who blindly believe men will always beat women in combat sports. But anyone with any real experience in training MMA knows better, he believes. Mayweather, with no experience in anything other than boxing, would go for a ride and maybe get an arm ripped off.
"She'll kick the living s*** out of me. And you. And everybody else standing here, whether you like it or not," White said.
Vitor Belfort still not cleared
The Rousey-Mayweather debate was the fun stuff, the puff pastry of a 73-minute interview. But several significant topics were also covered. Perhaps the most timely and important one was the status of UFC middleweight contender Vitor Belfort.
It was three months ago when Belfort's name was erased from a fight that was originally scheduled to take place at this weekend's UFC 173, and despite that passage of time, he's still not cleared to fight, White said.
Mounting a defense for Belfort, White said the Brazilian has gotten "a bad rap" on the situation, and for the first time, suggested that Belfort's issue with the Nevada state athletic commission was the fact that he was on testosterone, not that he exceeded any limits.
White said that when Belfort showed up in Nevada in February and was given a random test, the commission acted surprised that he was on TRT, and told Belfort he shouldn't have come to Nevada until he was off of it. He also said he was unaware of the final results of Belfort's test.
However, after months of railing against out-of-competition TRT usage, White suggested the Feb. 7 drug test results were irrelevant because Belfort had always passed all of his in-competition tests.
"Here's the thing: Let's say he came to Nevada and his levels were off the charts. He wasn't fighting," White said. "He came in here to talk about getting licensed. And the thing was, 'Welcome to Nevada. If you want to be licensed here, you have to stop taking TRT.' As a guy who's not fighting, you can go around and do whatever you want with TRT."
That's not exactly accurate. TRT is supposed to regulate your testosterone count to a normal level, not going beyond it. And any "off-the-charts" reading would be more than a cause for alarm; it would be a punishable offense. Regardless, White indicated that Belfort's return timeline was not any kind of priority during a busy UFC stretch.
"The handling of the NSAC is Vitor Belfort's problem," he said. "It's not my problem. I'm not dealing with it. I'll hear from Vitor when he has it all taken care of."
White: Cruz should pick someone other than Barao for return fight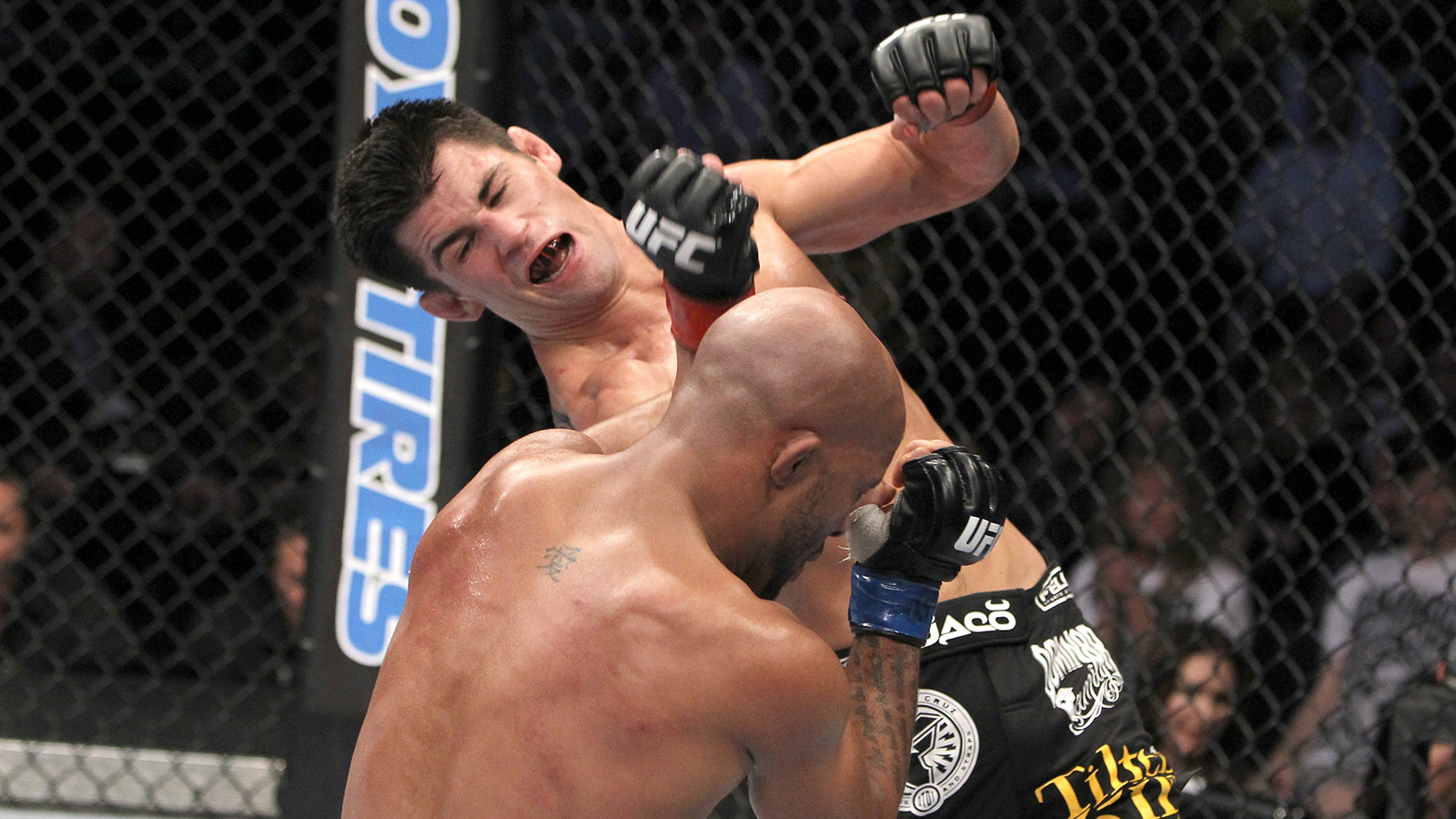 Dominick Cruz's inactivity period is soon to stretch out to over 1,000 days. The snakebit former UFC bantamweight champion has had multiple knee surgeries and a groin surgery that have delayed his return on multiple occasions, although recent indications have been positive that he may find his way back to the octagon by the end of the year.
What might await him? Well, of course with the title on the line between Renan Barao and T.J. Dillashaw this weekend, the possibility of Cruz stepping right into a title bout with the winner has been raised. There is also a school of thought that Cruz would benefit from a tuneup fight first. White said he agrees with the latter opinion, particularly if Barao retains the belt.
"I don't care who he wants to fight. I'm just saying personally if you ask me, that's not the guy I'd be running around trying to fight after a two-year layoff," he said. "I'd want to get back in there, see how I feel, see if I'm a little rusty. You know, work out the kinks."
But White conceded that if Cruz asked to head right into a title fight, he'd grant the wish.
"It's on. It's on. The last guy on this f—— planet I'm ever going to deny is Dominick Cruz," he said. "He's had enough bad news over the last two years. He's not going to get any bad news from me."
Nate Diaz ranking removal 'no retribution'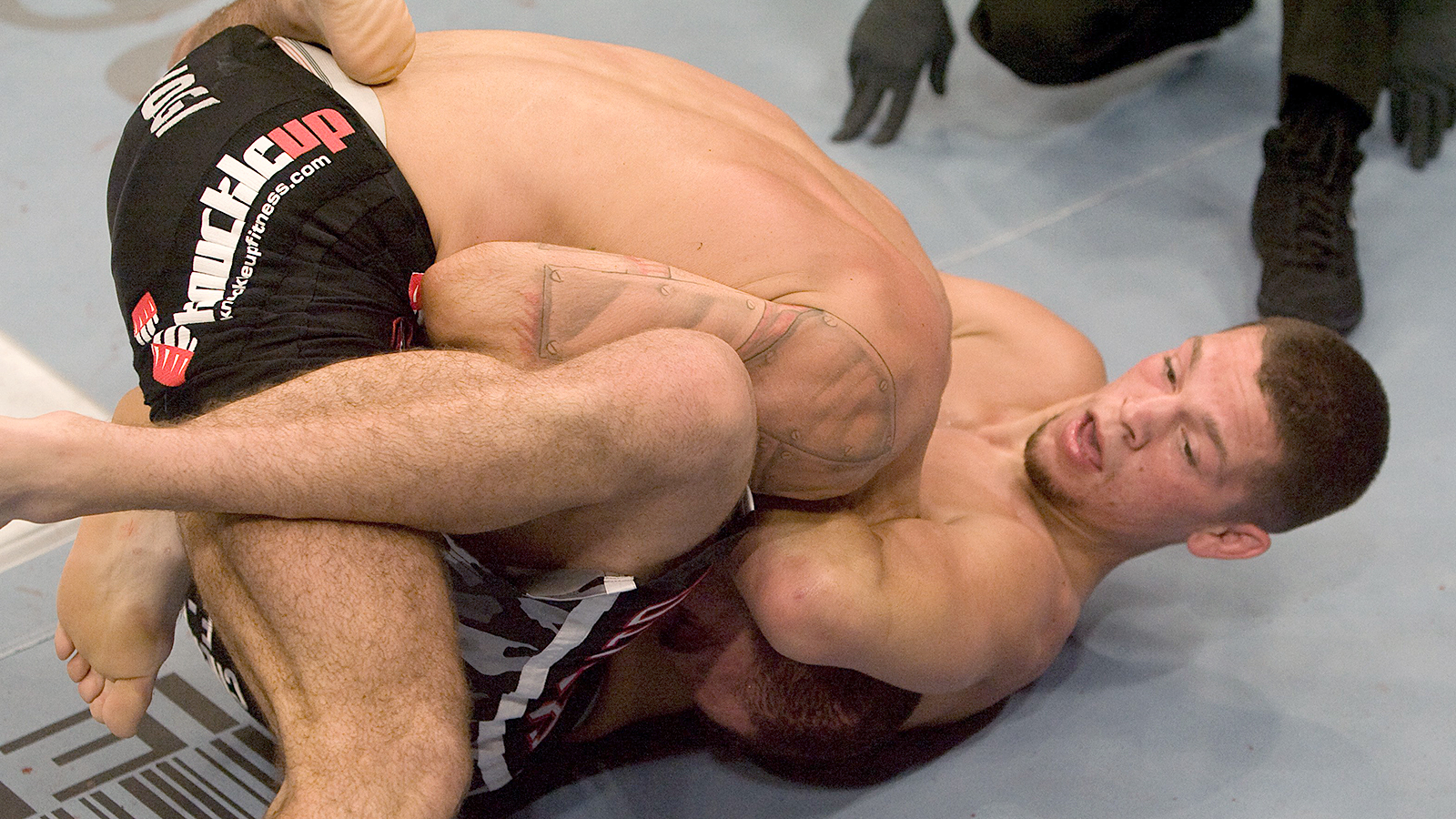 Longtime UFC lightweight star Nate Diaz was recently removed from the UFC rankings after a contract disagreement with the promotion. Namely, Diaz wants a new one, and the UFC balked, so Diaz remains indefinitely on the sidelines.
The decision to take him off the rankings brought an uproar from those who concluded it was a punishment. Asked about it, White said the decision was made to remove both him and T.J. Grant due to simple inactivity. Even though their situations were totally different — Grant's absence was due to concussion symptoms — their nonexistent return timelines disqualified them from ranking.
"You don't want to fight? OK, don't fight. But you can't take up a top 10 ranking if you're not fighting," White said of Diaz. "Don't ever think it's retribution. The guys that I don't like? It's pretty clear. And if it was a kneejerk reaction, I'd tell you. You know I'd tell you. I"m not going to sit here and go, 'C'mon guys.' This is the way we do the rankings. I don't dislike Nate Diaz. Never have. I can't see a situation where I ever will. The guy doesn't want to fight. If he doesn't want to fight, how is it any skin off my back if he doesn't want to fight? It doesn't matter. We got tons of guys that do want to fight. When Nate Diaz wants to fight, he'll let me know."
Dana and Ken Shamrock clear the air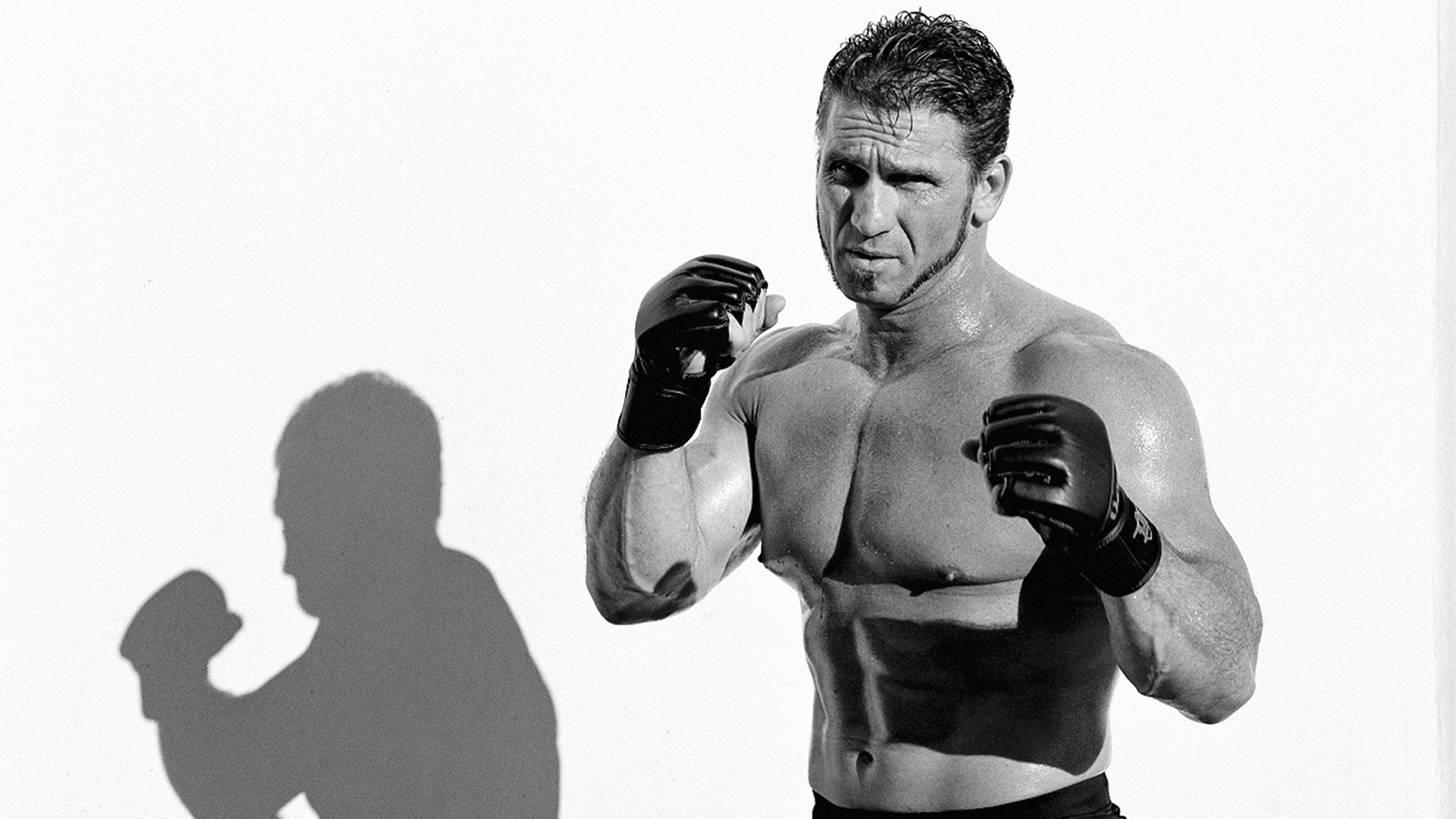 For years, Dana White and Ken Shamrock have taken shots at each other through the media, but after the most recent dustup, the two have managed to declare a truce. It started after TMZ caught up with White in Los Angeles, and White ended up calling Shamrock an "idiot."
When TMZ asked Shamrock for a response, he took the high road, saying they needed to talk and squash their issue. White said he respected that, and soon after, White called him and the two ended up speaking on the phone for about 40 minutes.
"It started off a little heated," White said. "We both have different opinions of how things went down, but at the end of the day, he wanted to end it, and I'm fine with that. I'm not as hard to deal with as everyone thinks I am."
UFC continues talks with Gina Carano, Holly Holm
No news on the potential signings of female bantamweights Gina Carano and Holly Holm. However, White said he owes Carano a call, and that he planned to invite Carano to Rousey's upcoming fight, and he added that negotiations to bring Holm into the UFC have improved once he stepped aside and let matchmaker Sean Shelby handle them.