Dana White: Jon Jones could lose $20M during suspension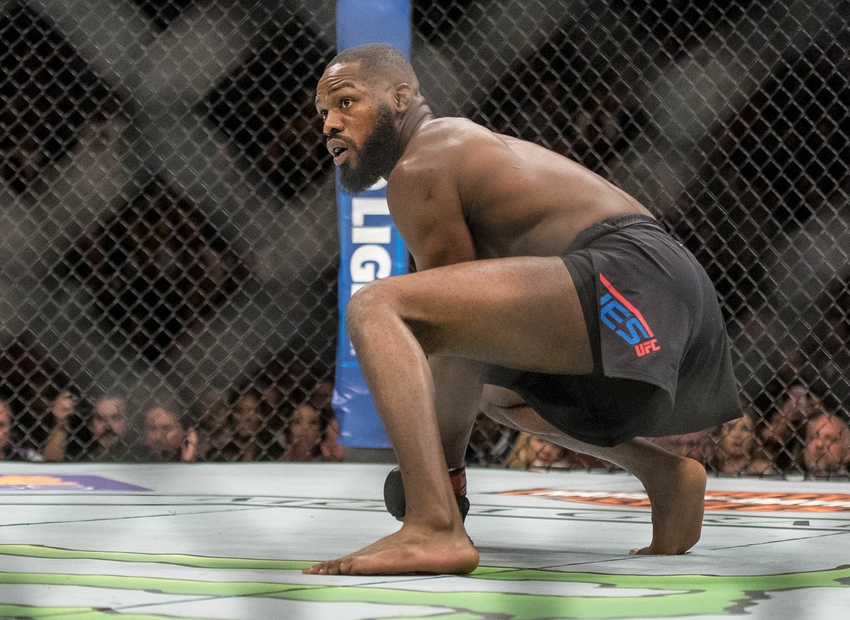 UFC president Dana White says former light-heavyweight champion Jon Jones could be losing $15 to $20 million during his one-year suspension.
Now that interim light-heavyweight champion, former undisputed light-heavyweight champion Jon Jones has been suspended for a year by USADA, UFC president Dana White believes Jones cost himself millions of dollars in opportunities.
Speaking on the Dan LeBatard show, White said not only did Jones hurt himself with the time off and lack of fights, but a move to heavyweight could have been a "massive" move for him, which could have been anywhere between $15 to $20 million.
"He's lost a lot of money, he left a lot of money on the table, I'll tell you this too — in the history of combat sports, nobody's ever taken this much time off and come back and looked like the did when they were younger, even (Muhammad) Ali. So it's going to be interesting.

"Who knows (how much money he lost). If he moved up to heavyweight and fought for the heavyweight championship, it could have been massive. It could be anywhere from $15 to $20 million."
Jones, who is 22-1 in his professional MMA career and considered one of the greatest fighters in UFC history, has only hurt himself throughout his career. White went on to say that because Jones is considered in such high regard inside the sport, it's hard to point out just how much he may have missed out on during his upcoming suspension, and his previous instances that kept him out of the Octagon.
"He'd definitely one of the guys who could have gone down as one of the greatest ever. If you look at all the time he's been out, he probably would have defended the title a few times. He might even be fighting at heavyweight right now. Who knows. When you do what this guy has done, you've got to pay the price,"

"I think because everyone looks at Jon Jones as the guy who's probably the best to ever do it. The potential that he had. Who knows what fights we missed or what could have been because of all this madness."
Jon Jones last fought at UFC 197 when he defeated Ovince Saint-Preux by unanimous decision, which set up a rematch with current light-heavyweight champion Daniel Cormier. During the week of UFC 200, Jones was pulled off the card due to a failed drug test which he has now been suspended for.
Jones is eligible to return to the UFC in July of 2017, meanwhile, Cormier will defend the light heavyweight-title at UFC 206 in Toronto, on December 10.
This article originally appeared on