Cruz has no fear of Barao: 'I can handle everything in his game'
NEW YORK –
At his core, Dominick Cruz is an analyst, someone who looks at life strategically and with the end game always in mind. That is reflected in his fight style, which stresses the tiny advantages gained in superior footwork and angles, the edges earned in pulling back on power to maximize balance and emphasize an all-around game. In the short-term, none of these are sudden fight-changers, but over time, they allow him to pull away and separate himself from the pack.
The line of challengers never quite ends, however, and in the two-plus years since Cruz has fought, the UFC's bantamweight division has filled in behind him, no one nipping at his heels as closely as Renan Barao, the brilliant Brazilian who has won 31 straight fights, a streak that is believed to be the longest current one in mixed martial arts.
There are even some, many, as it turns out, who believe that Barao may have surpassed Cruz. For the first time since the fight in which he won his belt, the American is considered the underdog in a bout. Part of that is due to Barao's unquestionable talent, but part of it is because of the lingering questions surrounding Cruz's twice surgically repaired left knee.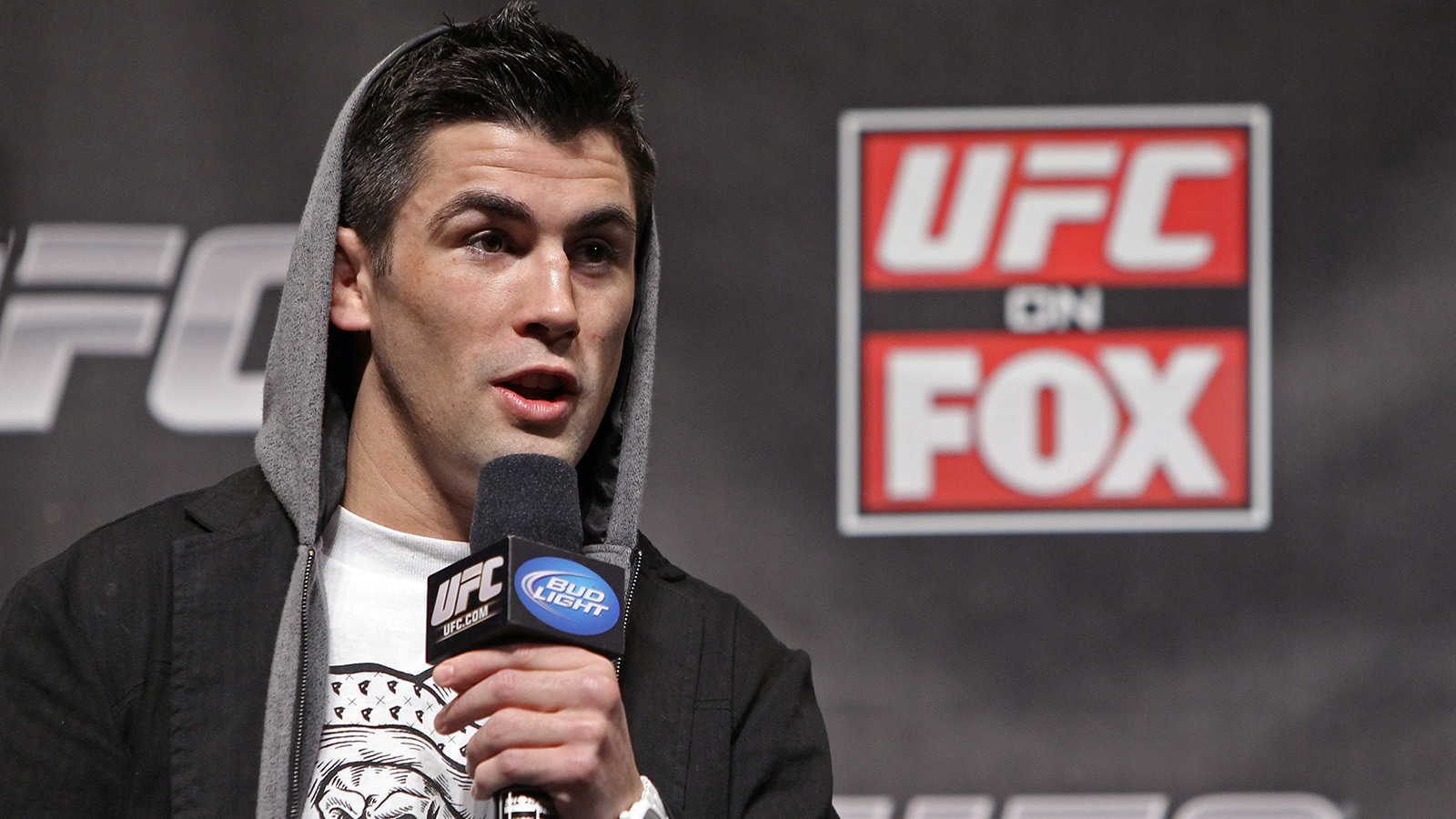 Will it withstand the rigors of a five-round pounding? Will he have the same lateral mobility and quickness? Will he have lost a step?
Cruz categorically casts all of those doubts aside. After all, he's never really stopped working, even when his knee was unable to come along for the ride. But since being cleared to throw himself back into full-contact training, he's done it with zeal.
"It almost brought tears to my eyes to go out there and do my footwork again, to shadow box and wrestle," the UFC bantamweight champ told FOX Sports. "It's like you're human again, at least in my terms."
The footwork was the first thing to come. Before boxing and wrestling and kicking, he had to be able to move his feet in the way he'd been accustomed. But he really knew he was back when he could wrestle live, doing drills of six 5-minute rounds and excelling. Wrestling, after all, is the part of MMA that allows him to feel like he can beat anyone in the world.
Even Barao.
Cruz is one of those guys who is always keeping track of anyone entering his division. He sees them coming from afar, looking at his gold, envious of his spot at the top. Barao was no different. He came into the WEC with an incredible streak, but with most of those wins taking place in regional shows where it is possible to fatten up records on sub-par competition, he was a curiosity more than a proven commodity. That changed as quickly as the wins came, which was fast enough. When he choked out Brad Pickett inside of a round, it was all the sign anyone needed that Barao was for real. When he went on to defeat Urijah Faber for the interim belt, it was just confirmation that their collision course was unavoidable.
The prospect of fighting Barao more than two years removed from live action seems daunting. If you believe in cage rust, and most around the fight game do, this is one hell of a welcome back party the UFC has rolled out for him. But Cruz doesn't buy it. Armed with a camp filled with top talent, he believes you can build something equal to a title fight in a gym.
"Is fighting 10 bodies supposed to be easier than fighting Renan Barao on the night of the fight?" he asked. "Barao could do the same thing, of course. The difference is, Who's going to fight the way I fight when he brings them in to train? Nobody. I look at the fight as, I'm competing against the highest caliber fighters at my gym. I'm having a title fight every day at my gym. There'€™s no question in my mind I'€™ll replicate live action at my gym and be prepared and peaked on Feb. 1."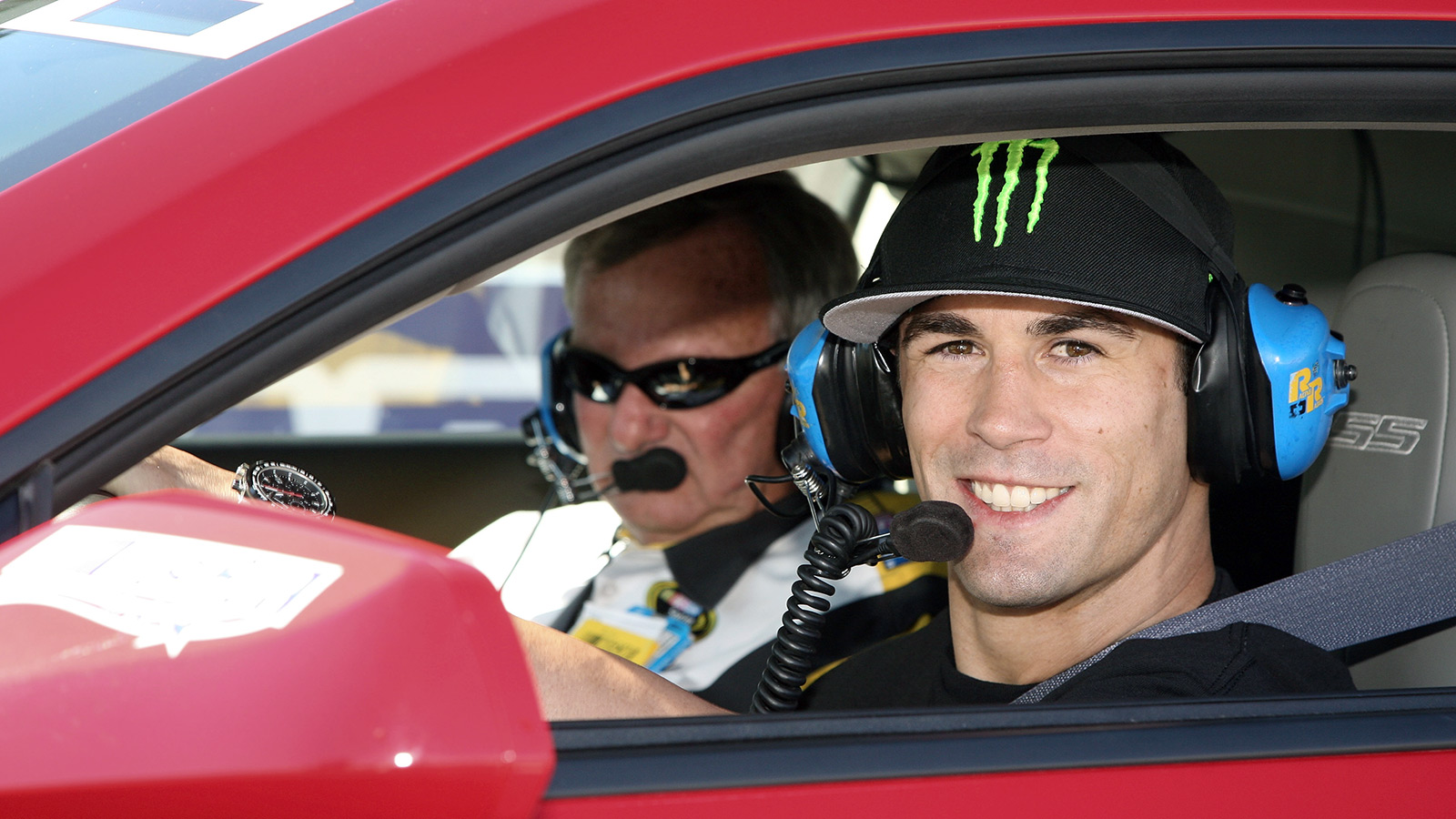 That weekend, of course is Super Bowl weekend, and the UFC 169 event will take place in Newark, New Jersey, just 10 miles down the road from the NFL's host site in East Rutherford.
Cruz grew up a Washington Redskins' fan and played football in high school to limited affect. At 5-foot-8 and 135 pounds, he was just too small and not nearly fast enough, although he always loved the contact involved.
These days, he still watches the game, doing so with the same analytical eye that he brings to his own professional career, paying particular attention to the skill positions, and picking out details that can be beneficial to him. For example, the way running backs use lateral movement to create an angle necessary to make an offensive move.
"The way I'm going to win is the way I always win," he said. "I take my time and I figure things out. I make you guess and I make you adjust to me. You can't force the finish because if you force it, it makes it harder to get. The harder you try to finish me, the worst time you're going to have getting it. I'm going to take it round by round, I'm going to pick Renan Barao apart and I'm going to beat him."
More than two years after disappearing, Cruz returns with his confidence intact and the belt still on his shoulder. With his knee healed up, the long wait is over. Come fight night, there will surely be unknowns. Will his knee hold up? Will his feet be slowed? Will he look the same? But that uncertainty will belong only to the onlookers. Cruz? He will have no questions. Those will have been long answered. About himself, about his return, about Barao.