Cris Cyborg turns down UFC featherweight title opportunities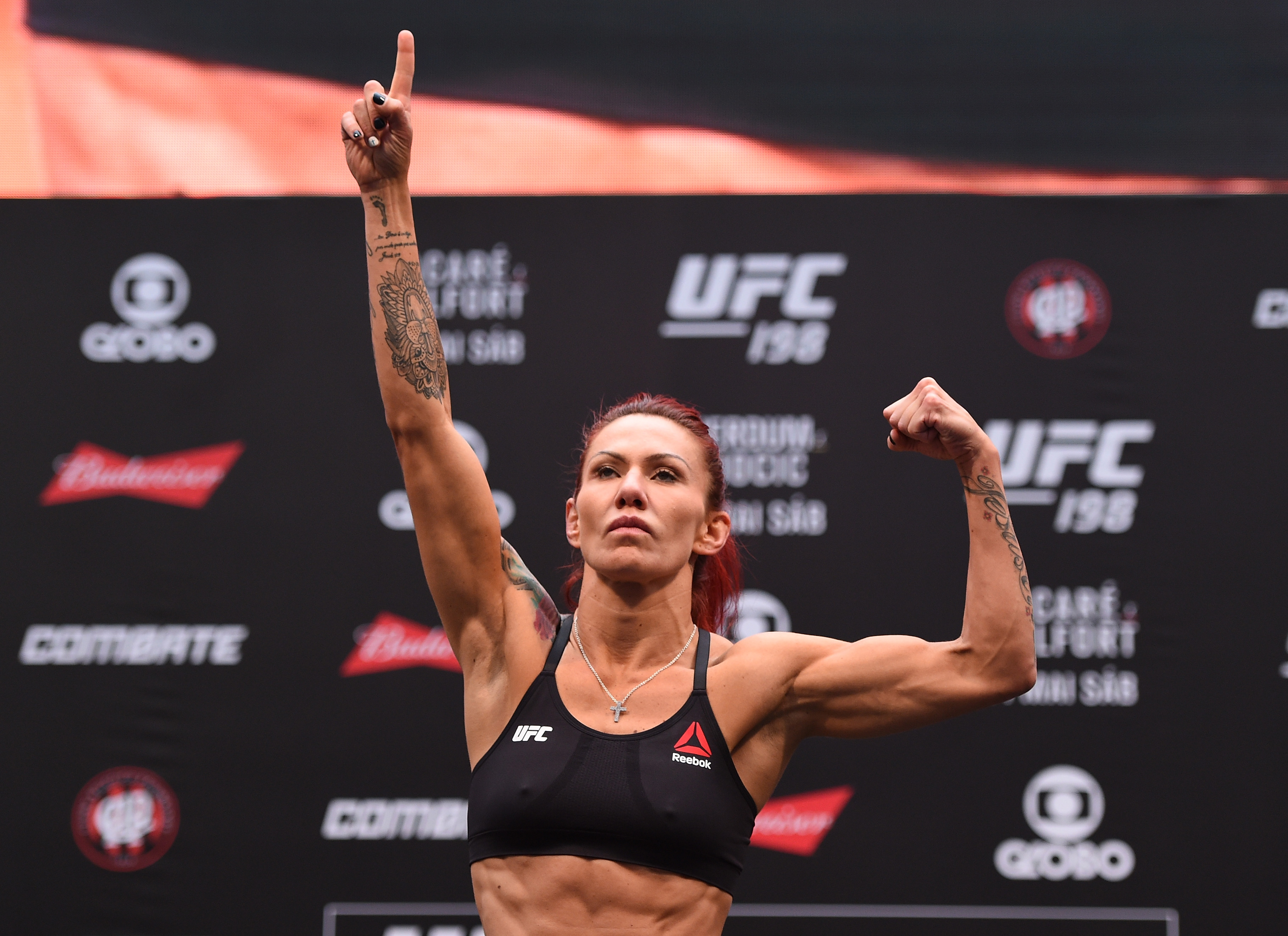 According to UFC president Dana White, the UFC has offered Cris Cyborg two opportunities to fight for the 145-pound title.  She has not accepted either offer, citing health problems from last weight cut.
Cris 'Cyborg' Justino is known as a dominant face in women's MMA, she is the current featherweight champion in Invicta FC. Most recently Cyborg has fought in the UFC at a catchweight 140 pounds. Unable to make 135 pounds, Cyborg has yet to fight for a UFC title. Cyborg has been campaigning via Twitter and social media for a fight with the former champion Ronda Rousey.
Unfortunately, Rousey had been adamant to this point that she will only fight at 135 pounds which would be impossible for Cyborg to make. Yesterday on the UFC Unfiltered podcast with Matt Serra and Jim Norton, they had Dana White on to  speak a bit about Cris Cyborg and her future in the UFC.
White said that he had offered a 145-pound title fight to Cyborg and she had turned it down. He stated the reason she had turned this fight down was that it was on eight weeks notice and she would not be able to cut to 145 pounds in that time. White also stated that the planned opponent for that fight would have been the former UFC bantamweight champion, Holly Holm.
Following that, White also announced that he had offered Cyborg a title fight at UFC 208 in Brooklyn that will take place on February 11 against Germaine de Randamie. White announced that Cyborg had also turned that fight down for unknown reasons. Until recently Dana White had been adamant that the UFC would not be opening a women's featherweight division and in fact has said in the past that the next division for the women would be the 125-pound flyweight division.
Today Cris Cyborg spoke with MMAfighting.com to express her side of the story. She explained that following her last fight at UFC Brasília she had a very hard time recovering from her weight cut 140 pounds. Cyborg expressed that she is still recovering and would need at least 10 weeks to get ready for a fight at 145 pounds. She went on to say "In my last weight cut I almost died. I was in the bathtub cutting weight, and I thought, 'I will die in this bathtub.' It was the worst weight cut in my life.  But thank God, in a war, I made weight, cutting 24 pounds in a week."
Does this confirm that the UFC will be opening up a UFC women's featherweight division? It seems that way. One way or the other Cyborg will eventually fight for this title and probably will happen sometime in 2017.
This article originally appeared on