Cowboy Cerrone vs. Matt Brown in the works for UFC 206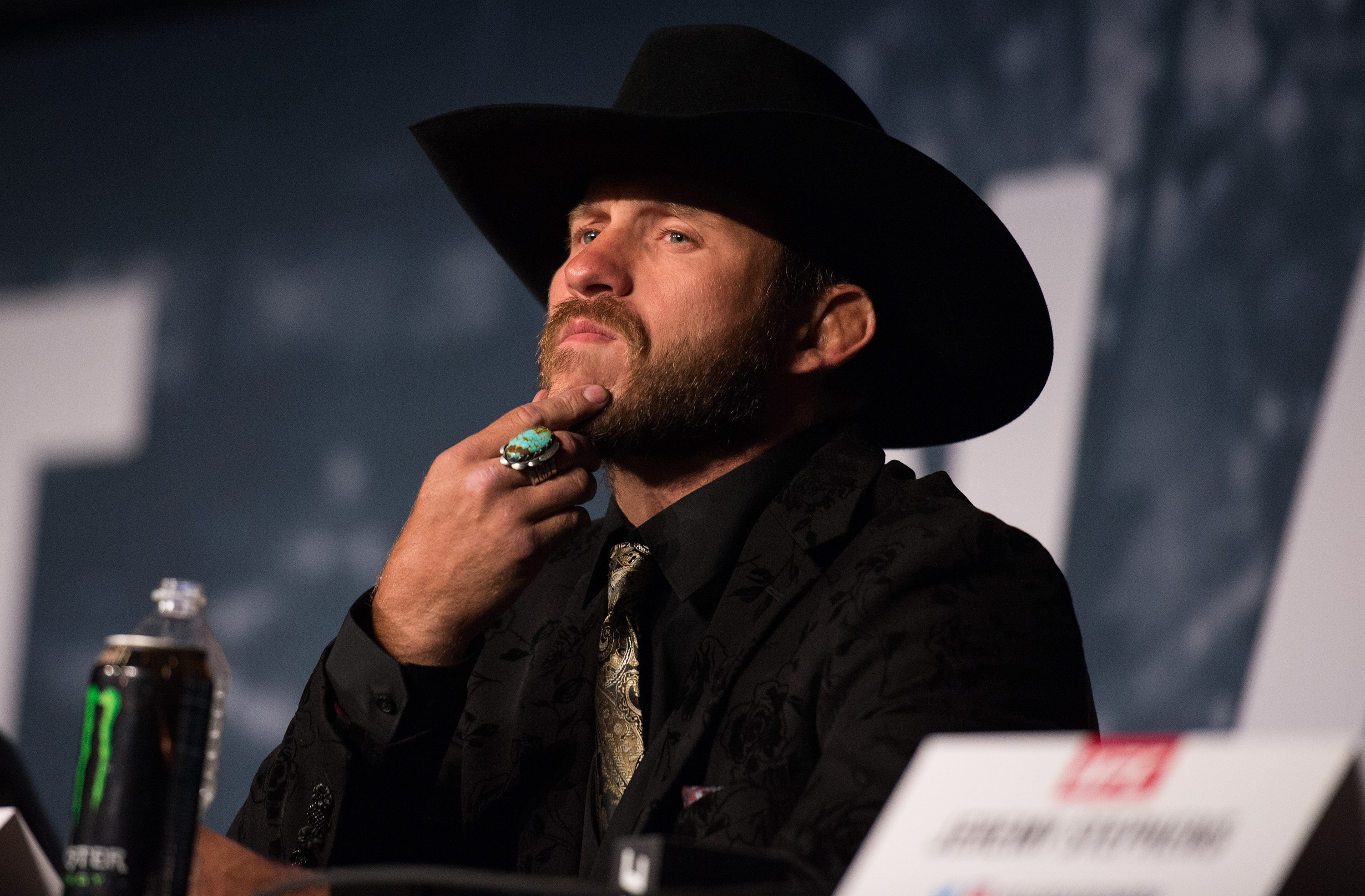 After losing his opponent for UFC 205, Donald 'Cowboy' Cerrone is now looking for a new fight.  Reports are being circulated that he might be set up to fight Matt Brown at UFC 206 in Toronto, Canada in December.
This morning during the official weigh-ins for UFC 205, Donald 'Cowboy' Cerrone learned that he would not be fighting as scheduled. Cerrone's opponent, Kelvin Gastelum, was unable to make the weight required for this welterweight match-up.  Following the news that Gastelum will not make weight, the UFC announced that the fight would be scrapped and it looks as if it will not be rescheduled. Immediately following the cancellation, Cerrone spoke to the media and expressed interest in remaining on this historic New York card. Unfortunately, that is no longer an option, and the powers that be at the UFC may already have a new fight in mind for Cowboy.
According to Ariel Helwani on Twitter this afternoon, the UFC is targeting a match up between Cerrone and Matt Brown at UFC 206. UFC 206 takes place in Toronto, Canada on December 10.
UFC currently working on rebooking Donald Cerrone on UFC 206 in Toronto, per sources. Could have it wrapped up soon.

— Ariel Helwani (@arielhelwani) November 11, 2016
Brown was already scheduled to fight at UFC 207 in Las Vegas against Tarec Saffiedine. That fight will be cancelled if he agrees to fight Cerrone in Toronto. There is no word yet who would fill in to fight Saffiedine if this takes place.
Cerrone was one of the first fighters to be scheduled for this first event in NYC. Originally he was set to face the former welterweight champion Robbie Lawler. Shortly after the fight was announced, Lawler withdrew and was replaced by Gastelum. Gastelum has been know for missing weight in the past, but this is the first time that he has not even made it to the scale.  This is the fourth time Gastelum has missed weight in his UFC career.
This article originally appeared on