Conor McGregor's coach pokes fun at Floyd Mayweather fight rumors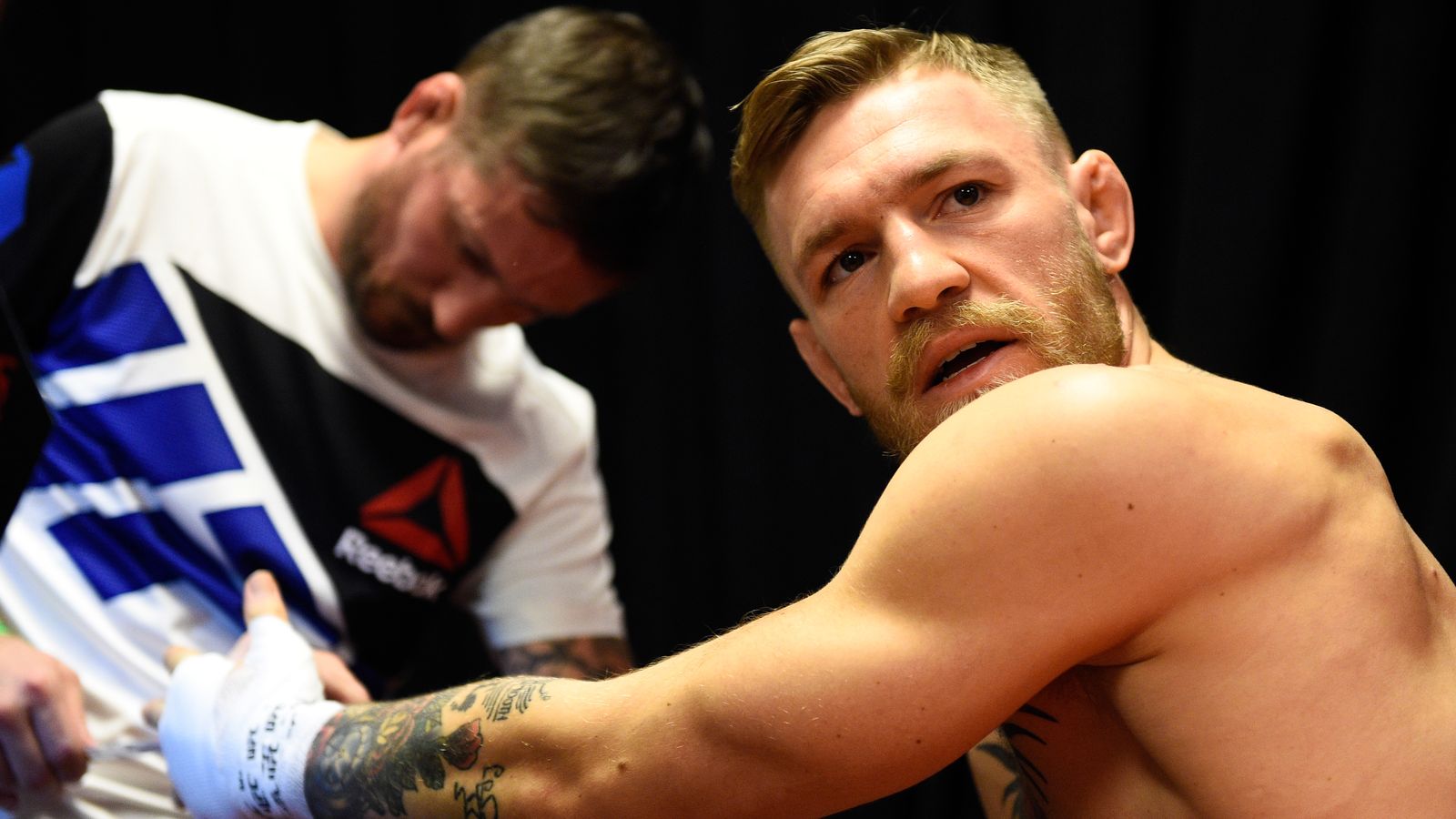 The internet exploded Friday morning with rumors that a fight between UFC featherweight champion Conor McGregor and pound-for-pound boxing great Floyd Mayweather was in the works for later this year.
The report was baseless and there is zero chance the two superstars are planning to face off anytime soon, according to our own Damon Martin.
I hear Conor McGregor vs. Nate Diaz vs. a hologram of Bruce Lee is possible for UFC 300. You know since we're just making up stories today.

— Damon Martin (@DamonMartin) May 6, 2016
But that didn't stop McGregor's coach John Kavanagh from adding fuel to the fire. The longtime Straight Blast Gym leader tweeted this photo and a not-so-subtle caption that surely sent some overzealous fight fans into a frenzy.
It's really fine mayweather we're having here pic.twitter.com/gUF73OUOer

— Coach Kavanagh (@John_Kavanagh) May 6, 2016
Mayweather retired from boxing after his 2015 win over Andre Berto and has been enjoying his life as an incredibly rich former athlete. He's also dismissed rumors of a potential return.
McGregor was recently pulled from UFC 200 after a dispute with the UFC over his participation in a promotional tour. UFC president Dana White, however, said that though McGregor won't be fighting at 200, he'll likely return for UFC 201 or UFC 202.
When McGregor said he'd retired during his spat with the UFC, Kavanagh played along as well, tweeting "it was fun while it lasted."
So while it's fun to fantasize about a potential match between McGregor and Mayweather, Kavanagh's troll job should be further indication that it's just not happening …
@MMAjunkieJohn @KB_NYK or is it…

— Coach Kavanagh (@John_Kavanagh) May 6, 2016