Conor McGregor Reportedly In Talks To Star In Game of Thrones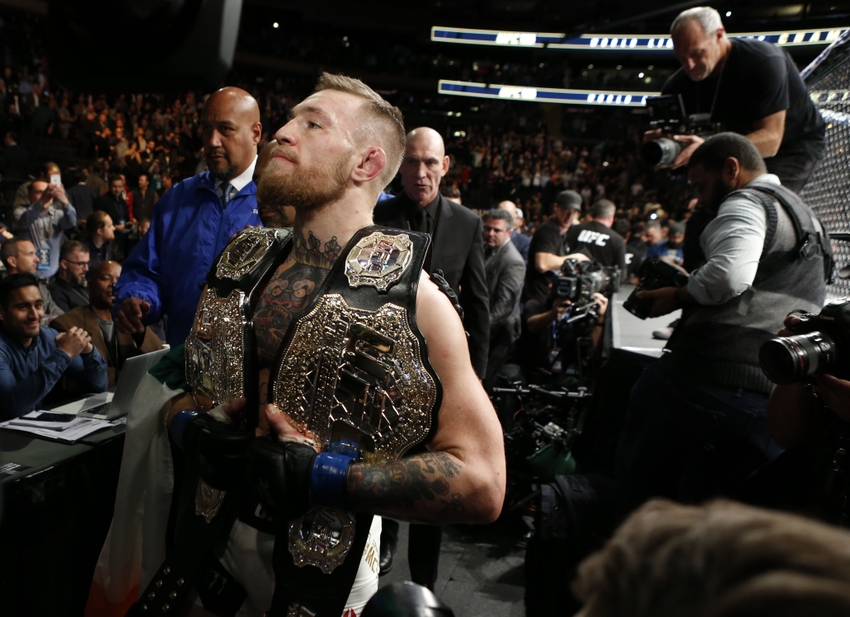 Rumour has it that current UFC lightweight champion Conor McGregor may star in a HBO hit series.
UFC star Conor McGregor is apparently very close to signing a deal that would mean he would appear on the hit series Game of Thrones which is partly filmed in Belfast, Ireland.
The news first appeared on Belfastlive.co.uk, stating that the 28-year old fighter will indeed be apart of one of the final seasons of the show.
According to the report a source spoke with the paper and said that it had been "agreed" that McGregor would feature in the show, which has become a huge household favourite all over the globe.
Get the FanSided App
He (McGregor) was headhunted as it were by HBO, as one of the Game of Thrones directors is a huge UFC fan. They believed that he would be a perfect fit for the show.
Last year footage appeared online of McGregor training with Gregor "The Mountain" Clegaine who was a long time part of the show. Rumours immediately started to circulate but nothing substantial came out of the chitter chatter…. Until now.
Conor's team were reached for comment to deny or confirm the new reports and they had the following to say to MMAJunkie's Chamatkar Sandhu.
HBO have been courting McGregor for a while but it's not a done deal.
I reached out to McGregor's manager who tells me HBO have been courting the UFC lightweight champion for a while but it's not a done deal.

— Chamatkar Sandhu (@SandhuMMA) 4 December 2016

Conor McGregor is coming off of his record-breaking performance against Eddie Alvarez at UFC 205 in New York last month. The Irishman knocked out Alvarez in the second round of their main event fight to become the first fighter in promotional history to hold two world titles in two different divisions at the same time.
After the fight McGregor announced that he will be taking time off as he is expecting his first child early in 2017. While he may be away from the sport of mixed martial arts he is still open to make his acting debut.
While nothing is official from either side an appearance on the huge show which is filmed in his home town would make perfect sense for the ever-growing star.
This article originally appeared on