Conor McGregor expected to be stripped of featherweight title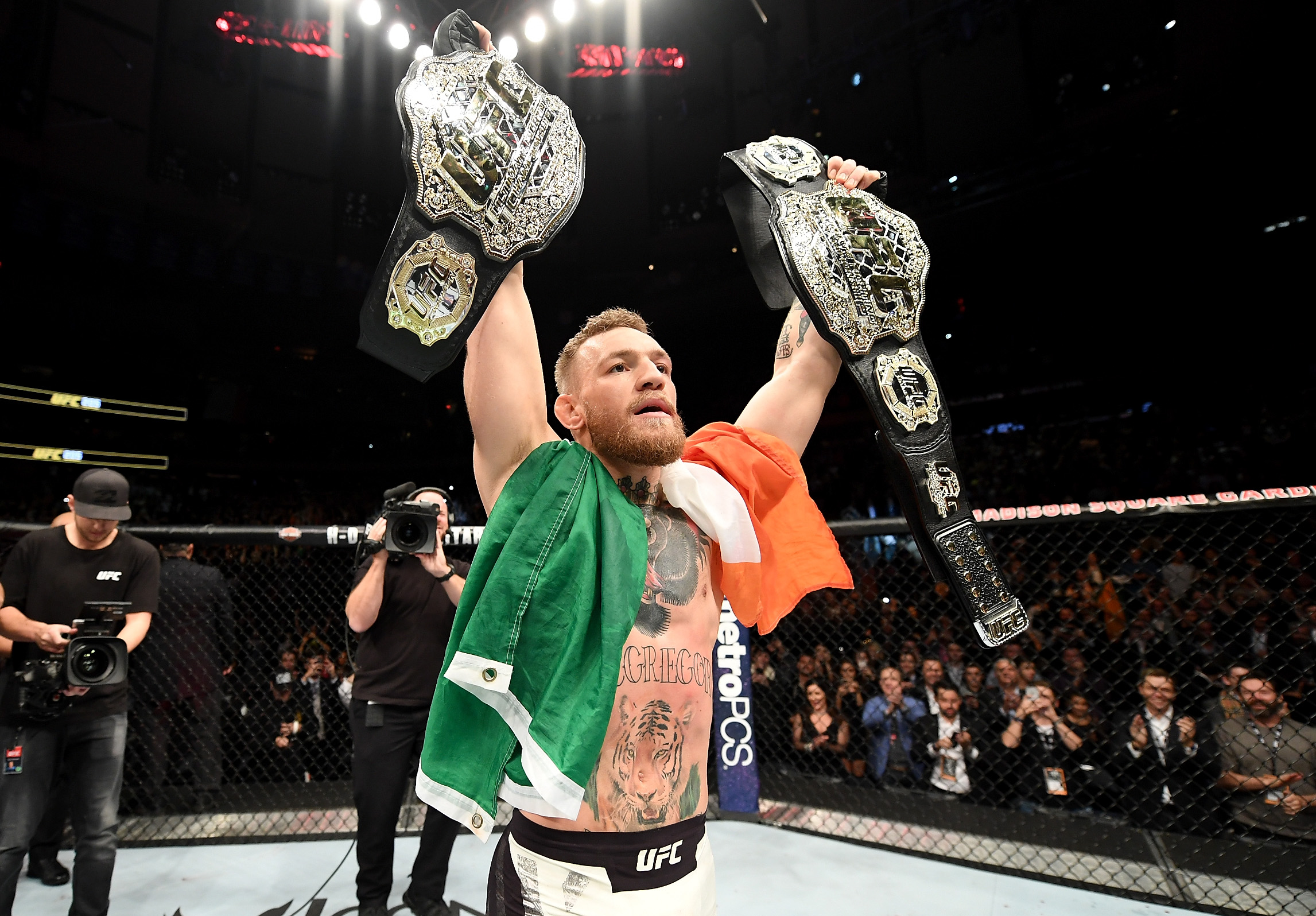 Conor McGregor will be stripped of the featherweight title leading up to UFC 206. The news broke Saturday that Jose Aldo will become the new undisputed champ at 145, with Anthony Pettis and Max Holloway fighting for an interim belt at UFC 206 on December 10.
Conor McGregor's time with two belts has come to an end.  The UFC is planning to remove "The Notorious One" from the top of the UFC featherweight division.
Per Ariel Helwani of MMAFighting.com, the UFC has set up an interim title bout between Max Holloway and the former lightweight champion Anthony Pettis for UFC 206 taking place in Toronto, Canada on December 10th.
McGregor won the undisputed featherweight title after knocking out the former champ Jose Aldo in 13 seconds at UFC 194 back in December of 2015.  Following that win, McGregor went up in weight to fight Nate Diaz at both UFC 196 and UFC 202. He has failed to defend the featherweight belt up to this point in time.  Most recently McGregor won the lightweight belt and made history as the first UFC fighter to hold simultaneous belts in two weight classes at UFC 205 in New York City earlier this month.
Prior to his fight at Madison Square Garden, the president of the UFC, Dana White, had announced that following a win at UFC 205 McGregor would be stripped of the 145-lb. belt.  McGregor shot down this statement citing that "an army" would be needed in order to remove the belt.  The UFC holds the legal right to remove a belt from any fighter, at any time, and for any reason they see fit.
With this match-up between Holloway and Pettis being for the interim title, that would bump Jose Aldo to the undisputed champion in the featherweight division.  Aldo had won the interim title back at UFC 200 with at unanimous decision victory over Frankie Edgar.
This article originally appeared on