Who said it: Conor McGregor or Donald Trump?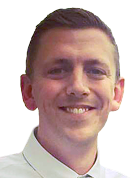 Donald Trump will be our 45th President. Conor McGregor will be fighting Saturday at UFC 205. What better time to revisit this quiz?
The two infamous big-talkers always have something colorful to say at the microphone, and — crazily — their quotes can be hard to distinguish from one another. See if you can figure out who said what in this quiz below.
How'd you do?