CM Punk hints at possible return to the UFC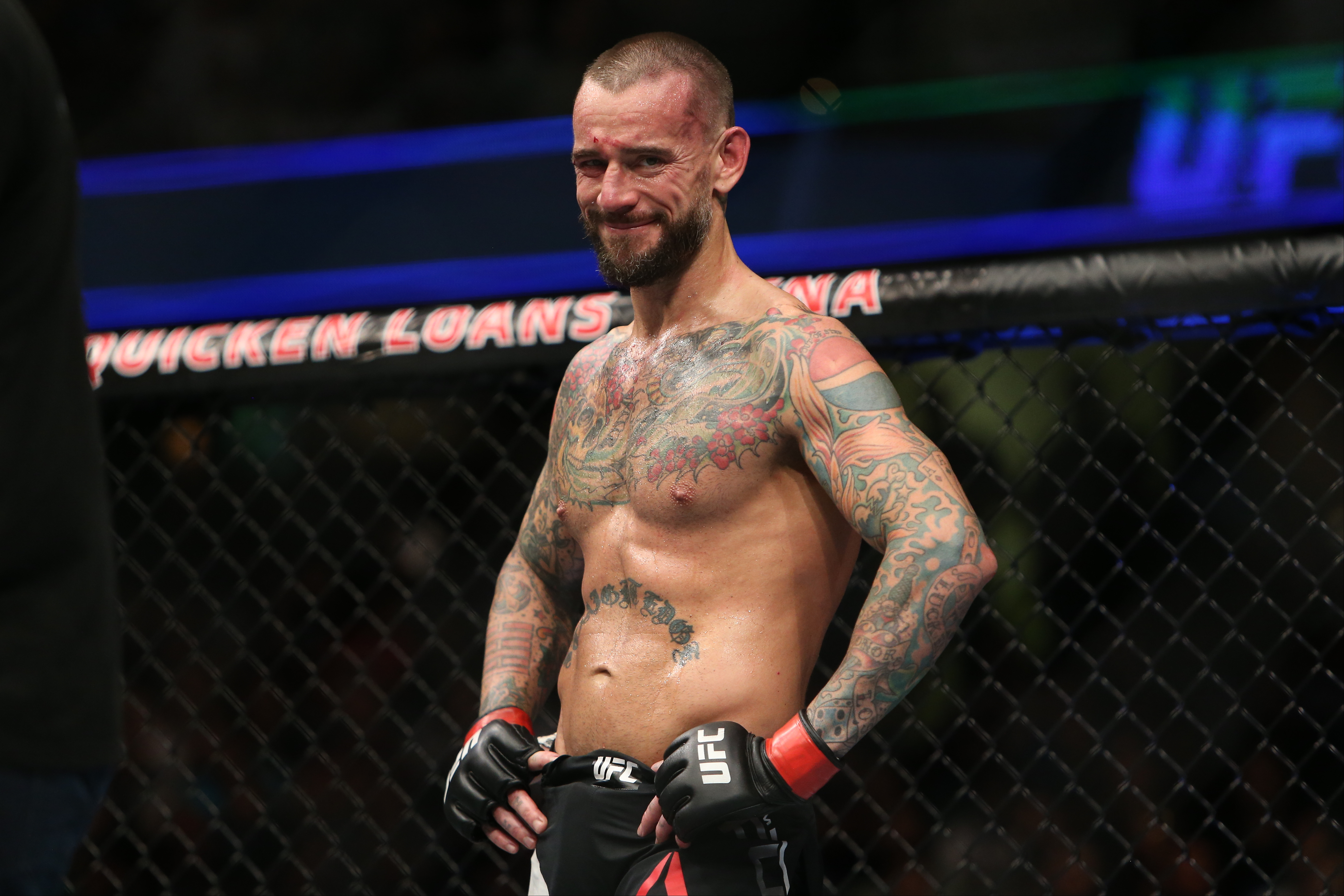 Phil "CM Punk" Brooks lost his UFC 203 bout against Mickey Gall but he's back and hinting at a return to the Octagon in the future.
Confidence is a major part of a successful mixed martial artist's repertoire. Fighters walk into a steel cage to combat in front of thousands on site and millions watching around the world. Phil "CM Punk" Brooks may not have the years of training or success that many fighters have, but that doesn't stop him from sporting that same level of confidence. The former WWE champion didn't fare too well in his UFC debut but that hasn't stopped him from talking about the next opportunity to appear in the octagon.
"I don't want to speak for him, but I think if he wants to kill it, he would have killed it right then," Punk said while speaking to Ariel Helwani on The MMA Hour. "Until anything is official, I don't want to say either way what he's thinking or what he's thinking. But yeah, I'm pretty confident that it'll be in the UFC."
The "he" that Brooks referenced is UFC President Dana White. White has gone on record to say that Brooks' chances of fighting in the Octagon are very slim after his failed chance against Mickey Gall at UFC 203.
"He probably shouldn't have his next fight in the UFC. Just like I said with Brock, having your first fight in the UFC is tough and you [saw] tonight, even if it's against a guy who is 2-0. This is a tough place to learn." White said on Fight Network after UFC 203. "I don't know if it was an experiment. I became friends with him. He's a nice guy. I like him. I have a lot of respect for him and he wanted to give it a shot. I gave him his shot."
Now that months have passed, it seems like "CM Punk" is hinting at a possible return in the future.
"I told him I want to fight again," Punk said. "We're back at it. We're back to the drawing board. So, it's up to him. He floated me an idea and we're kind of going back and forth on it right now."
Nothing has been announced at this time, but it wouldn't be farfetched to see the UFC give "CM Punk" another opportunity. The organization is riding high on a string of big events and Brooks has the ability to leverage his star power into views. While the UFC may not want to put Brooks on a PPV event, they could use him as a main attraction for an event on Fox Sports. Reports show that UFC 203 brought in nearly 475,000 buys which makes it hard for him to place in the limelight, but there's opportunity there on free television.
This article originally appeared on