CM Punk Believes He Will Get Another Chance in UFC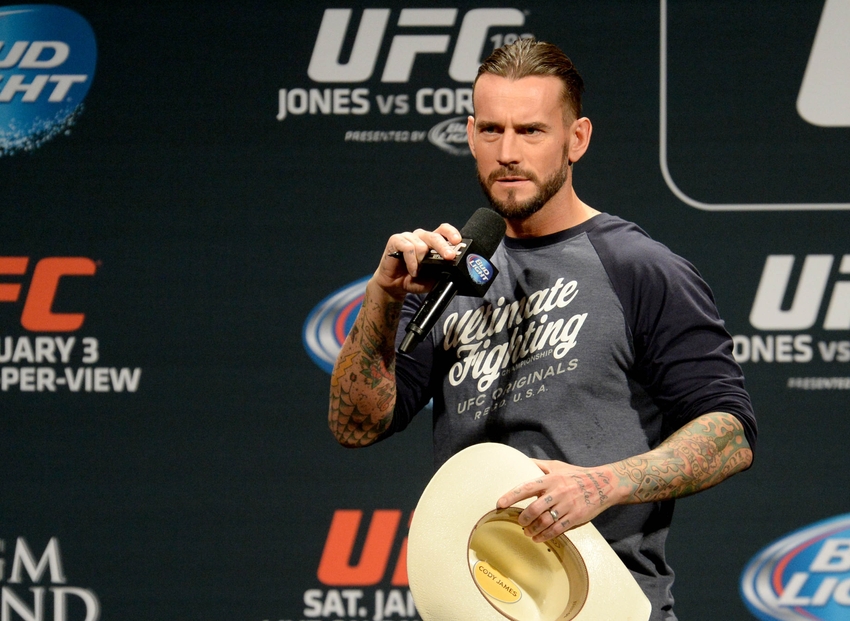 Despite suffering an embarrassing defeat at UFC 203, it appears that CM Punk is going to get a second fight in the UFC.
Things couldn't have gone much worse for CM Punk in his debut against Mickey Gall at UFC 203. He was utterly dominated before losing by submission in the first round. The former WWE Champion was completely over-matched by the talented yet largely unproven Mickey Gall. After the fight, it was believed by most that the Punk/UFC relationship would be a "one and done" situation. In fact, Dana White stated in an interview that Punk probably shouldn't have his next fight in the UFC. Now it looks as though Dana White may have changed his tune regarding the future of the former WWE superstar.
CM Punk appeared on Monday's edition of The MMA Hour and stated that he believed he would get a second chance in the UFC. He also divulged discussions between himself and Dana White about returning, "I told him (White) I want to fight again…We're back at it. We're back to the drawing board. So, it's up to him. He floated me an idea and we're kind of going back and forth on it right now." Punk also commented that a fight could be scheduled as early as January or February. As of now, there doesn't appear to be an opponent lined up, but Punk did say that an announcement could be coming in a few weeks.
This is an interesting change of heart from Dana White following his statements after Punk's debut. With Conor McGregor taking time off and the Jon Jones suspension, White may be motivated to give him another shot. The ppv buys for UFC 203 exceeded expectations and much of that was attributed to the drawing power of Punk. But would he be able to that again? Much of the intrigue for his debut was the unknown skill level of the former pro wrestler. Now that he was soundly defeated, it will be curious to see if CM Punk can bring the same level of interest. While wrestling fans will continue to wait for his possible return to the WWE.
This article originally appeared on