Chris Weidman vs. Yoel Romero rumored for UFC 205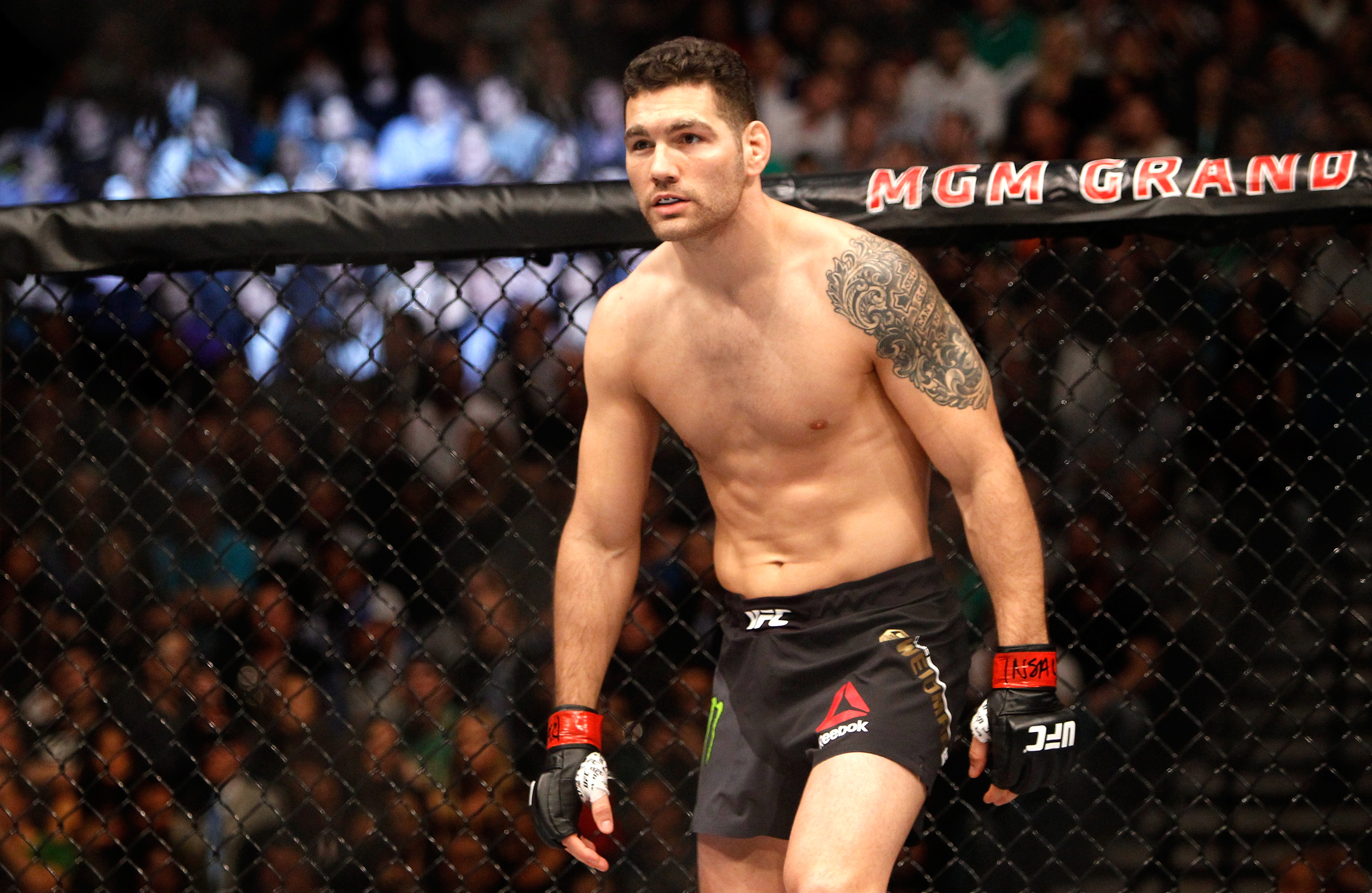 A clash between two top UFC middleweights is rumored to be in the works for UFC 205 in New York.
Earlier this year, history was made when MMA was officially legalized in New York. After numerous efforts being shot down over the years to try to make MMA in New York a reality, it's now official, and it didn't take long for the UFC to book an event at the historic Madison Square Garden.
Once UFC 205 was announced, various UFC fighters wanted to fight on the card, which isn't surprising. One of the frontrunners, is none other than former UFC middleweight champion Chris Weidman. A New York native, it's a no-brainer that he would want to be a part of UFC 205.
On Tuesday, rumors began of a potential bout between Weidman and another top UFC middleweight contender in Yoel Romero. Thanks to Twitter account 1MMA News & Rumours, a potential matchup between Weidman and Romero has been gaining buzz.
Chris Weidman vs Yoel Romero has been verbally agreed for UFC 205 in New York. Expected to serve as fight #3 on PPV main card.

— 1MMA News & Rumours (@1MMANEWS) September 6, 2016
Currently 13-1 in his MMA career, Weidman has had a very successful career so far. The first man to ever defeat Anderson Silva inside the Octagon, he went on to beat him again in his first title defense and also had impressive victories over Lyoto Machida and Vitor Belfort. Last December, he lost his middleweight title to Luke Rockhold, and although a rematch was booked for UFC 199, Weidman was forced to withdraw from the bout due to an injury.
Romero is currently 11-1 in his MMA career and holds notable victories over Lyoto Machida and Jacare Souza. This would be his first matchup in over a year since being suspended for taking a tainted supplement. If it wasn't for his suspension, he could very well be the top contender for a shot at the UFC's middleweight championship.
UFC 205 is shaping up to be a great card, and more fights should be officially announced in the near future. The event will take place at MSG on November 12.
This article originally appeared on