Chael Sonnen knows who he wants to fight if he returns to UFC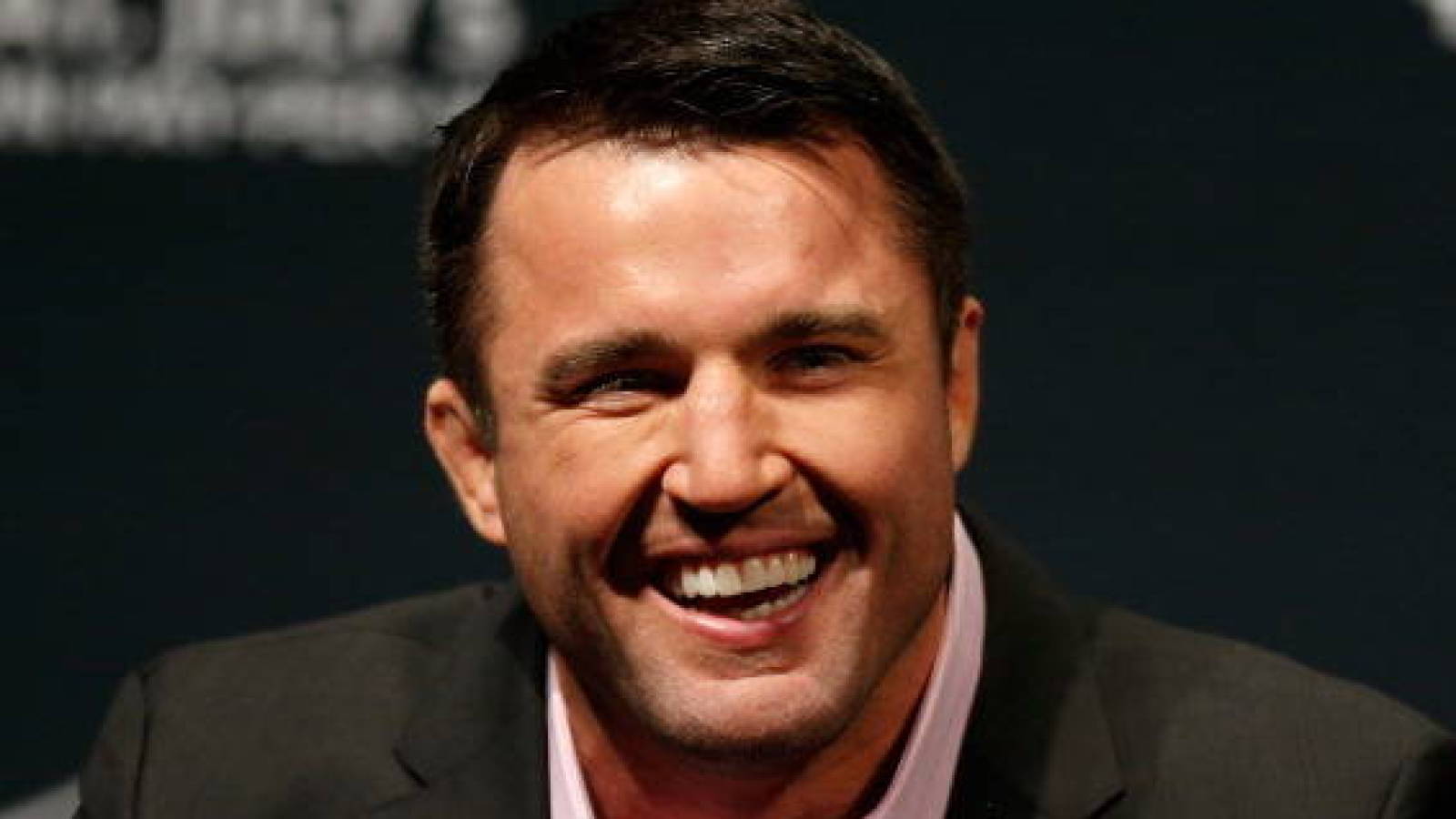 Chael Sonnen turned 39 last month, hasn't fought since 2013 and is currently serving a two-year suspension due to multiple failed drug tests, so the former title contender isn't thinking comeback at the moment. But if he absolutely had to, he could pick a few guys he'd want to punch in the face.
Sonnen sat down with The MMA Hour on Monday to discuss a litany of things, including the rumors of a potential comeback. And despite supposedly being adamant about not making a return to the Octagon, Sonnen sounded pretty convincing when breaking down his options.
"Who am I going to fight?" Sonnen exclaimed. "Nobody would fight me back when I left! What am I gonna do? Come back at 185? I was the king of 185, they still don't have anybody that can go with me there … I've got no equals there."
The first fighter Sonnen took to task was former welterweight champion Georges St-Pierre, who has been rumored to be on the verge of a comeback, but only for big, exciting fights. Sonnen said that GSP got the best of him while training a few years ago, and it has always bothered him.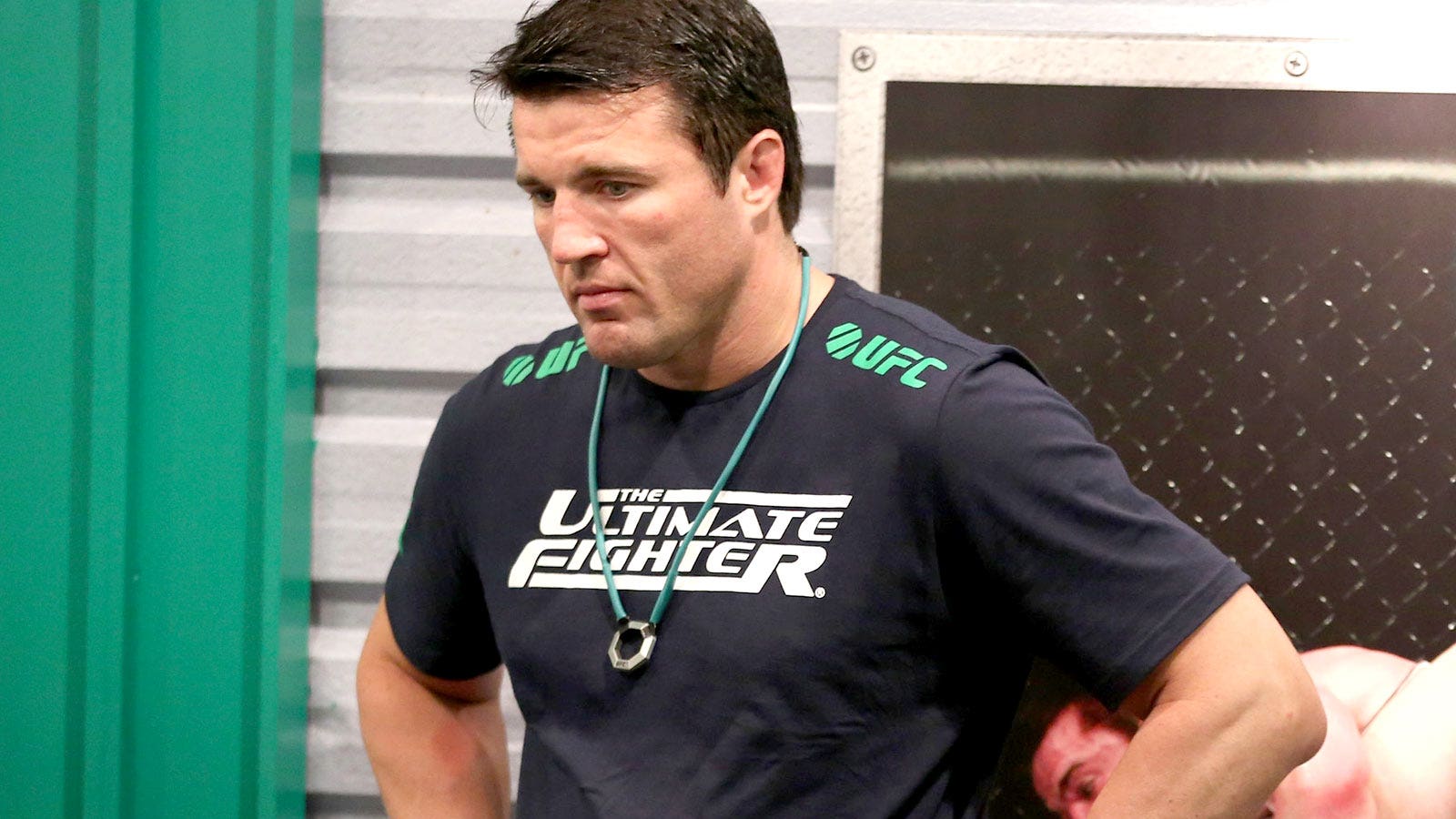 "I would love to kick Georges' ass," Sonnen said. "I'll tell you this. This is a true story. I got a call one day and it was from Kenny Florian, and he says, 'Hey, you want to work out?' I was in LA and I said, 'Yeah', and he goes, 'OK, well Georges is in town. Do you want to work out with Georges?' And I said yeah. So we go to this gym.
"We went hard. I think I could've gone harder, but we went hard, and I came in second. And it drove me nuts, man. It drove me nuts. But I really think I could've done better. It was close. It was fine. If you ask him, he might try to put me over. I'm not trying to put him over right now, I'm just telling you what happened. He won that go, but I could've done better with him, and it's driven me nuts ever since. I thought, 'Man, I could've gotten that guy. I could've done better.'
"He knew he got the best of me," Sonnen continued. "So at the end of the workout, he tried to pay me a compliment. He goes, 'Thanks for not using your size; if you would've used your size, you really could've crushed me,' which was really his way of saying, 'Hey man, I just beat you.' And I knew what he meant, and I knew it was meant to be a nice thing. It stuck with me, man. This is a workout that was years ago and it stuck with me."
Next up on his list was another former champion and two-time foe Anderson Silva. "The Spider" beat Sonnen twice in what turned out to be one of the biggest feuds in UFC history, but Sonnen feels that the only thing Silva is better than him at is getting his hand raised.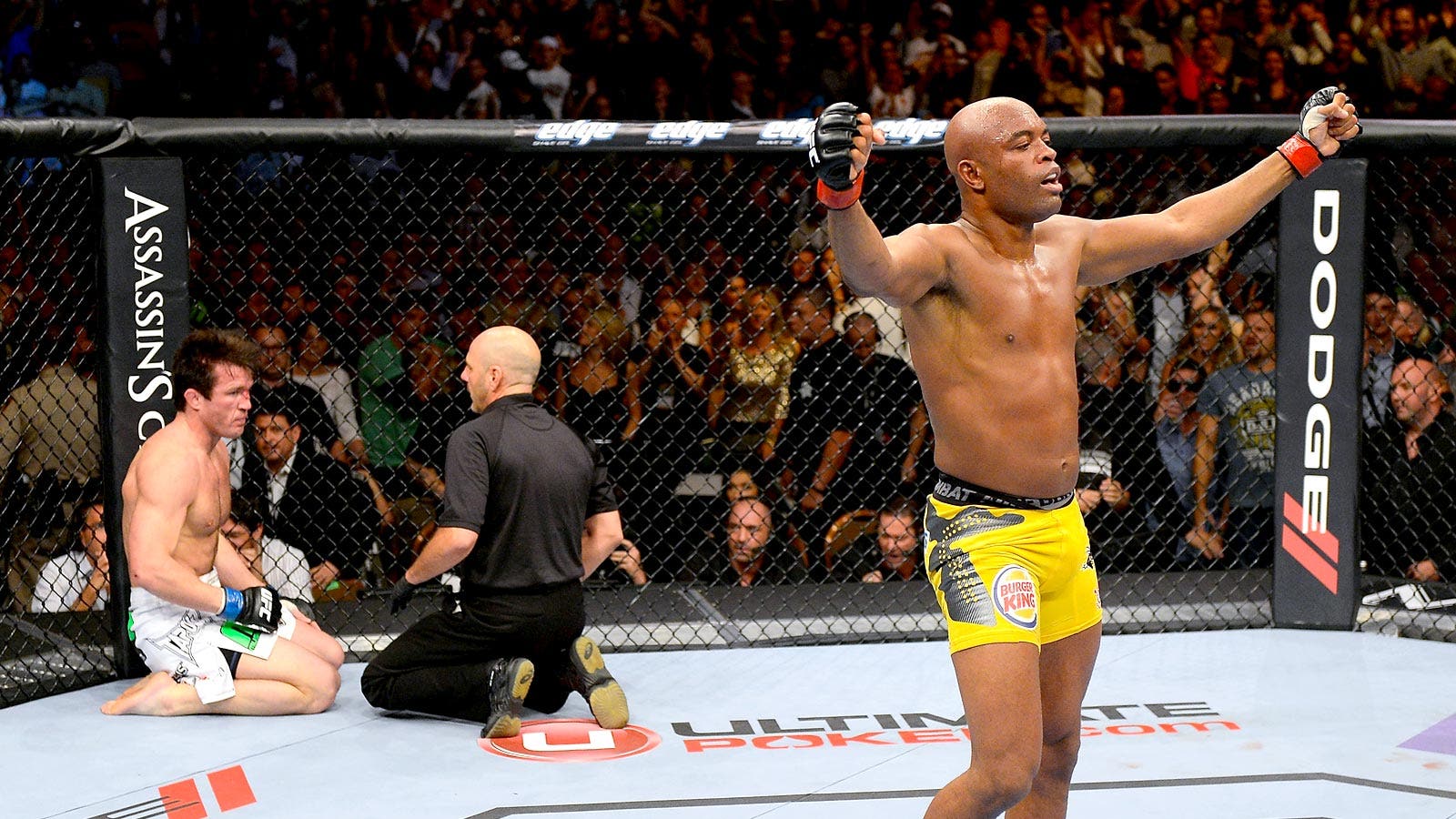 "It'd be real hard to not go in and whip Anderson's (expletive) a third time," Sonnen said. "That's a tough one. Anderson was never a hard fight for me. It was hard to get my hand raised. That son of a (expletive) always knew how to get his hand raised, but I whipped that guy, man. I whipped that guy so easily. Look, I fought 49 men. I've had three 10-8 rounds. They're all against him. I mean, I tip my hat. That guy, he beat me fair and square and he got his hand raised. I don't mean anything about it; good for you Anderson. But it's hard. It's hard to not want (it back)."
Next up, Sonnen listed Brazilians Vitor Belfort and Wanderlei Silva. Sonnen was scheduled to fight Wanderlei after they coached season 3 of The Ultimate Fighter Brazil, but the aforementioned failed drug test threw a wrench in those plans.
And lastly, Sonnen would want a shot at light-heavyweight Antonio Rogerio Nogueira, because "Lil' Nog" beat his teammate Patrick Cummins, and why not?
"Man, I'm just shooting with you straight," Sonnen said. "I have no tickets to sell. I got no pay-per-views. The facts are the facts. I'll come and build these other guys up as much as you guys want. The truth is, I will sell out these arenas faster than anybody, the same as I used to. I will sell out the T-shirts. I will sell them all out faster than anyone. Look, it's the reality of the situation. A comeback fight is a tremendously big fight and you only get one of them. I'm not coming back. But if I did, if I were to do it, I would know how to do it."
There are few fight fans who wouldn't watch a Sonnen comeback fight against GSP, followed by a few matchups against Brazilian rivals. But as of right now, Sonnen isn't interested.