Canadians want to boycott UFC 206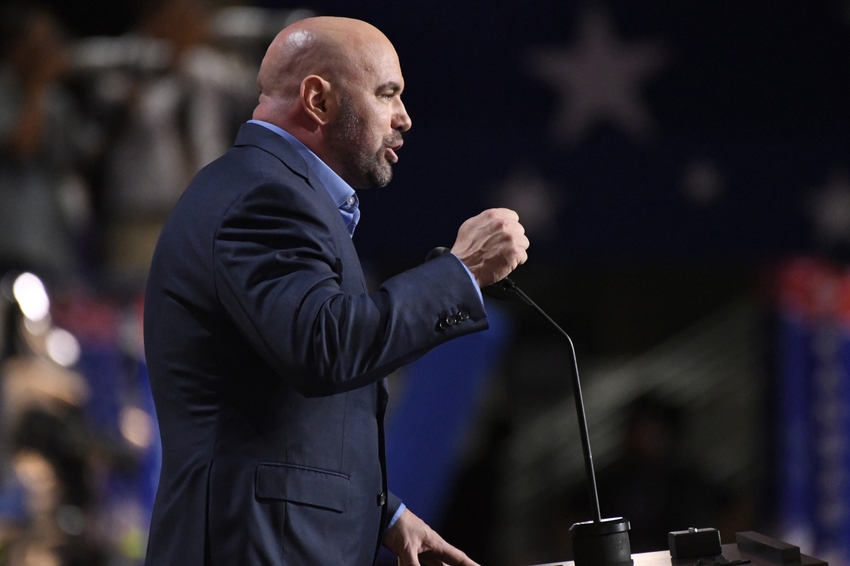 Even before GSP announced his free agency, UFC 206 was shaping up to be one of the worst cards ever. Canadians will voice their displeasure by boycotting.
UFC 206 is one of the worst cards in the company's history. The main event is Daniel Cormier vs. Anthony Johnson, but on a big card, that's either a co-main event or a third fight. The rest of the fights are hardly worthy of headlining a UFC on Fox show.
But for much of 2016, a potential GSP return felt like the worst-kept secret in the UFC. In many peoples' eyes, booking an event in Toronto near the end of the year practically validated those rumors, and the only thing left to make it official was an announcement. But when GSP went on The MMA Hour to announce he was a free agent, it sent the whole event into disarray.
In truth, a GSP fight against anyone would be the only thing that could save that card, but with what they have left, it's hardly worth the $60 price tag. Plenty of Canadian fans took to Twitter to voice their displeasure with UFC 206, and expressed their intention of boycotting the event:
Canadian fans stand up to the corporate bullies, money grabbing scum UFC #BoycottUFC206

— Robert French (@Bluerealm) October 17, 2016
Hey @danawhite i always pay for about 2 or 3 PPV a year to help out the sport even tho i can get them for free. Not anymore🖕#BoycottUFC206

— twit her (@ihaveinternet2) October 17, 2016
UFC lost Rory and GSP in a span of months, Canadians should protest and boycott UFC 206

— Gazarín (@ahmedgazarin) October 18, 2016
@UFC_CA @dc_mma @Anthony_Rumble #BOYCOTTUFC206 #FREEGSP pic.twitter.com/86f8akVHq9

— @MMAG33K (@MMAG33K) October 20, 2016
@danawhite really does hate #canada-there was @arielhelwani @rory_macdonald @GeorgesStPierre & now shutting #ufc Canada. #BoycottUFC206

— DKL (@dlynett) October 20, 2016
While the GSP announcement was the tipping point, there were a lot of deciding factors in play. Just this year, Dana White nearly banned Ariel Helwani for life after UFC 199, they let Rory Macdonald walk in free agency, and 80% of people working out of the UFC's Toronto office got laid off.
Back when GSP was the company's biggest star, the UFC relied heavily on the Canadian market. His fights were often headlined north of the border, and they went to Toronto for one of the biggest shows in company history, UFC 129. But it's been ages since they've booked a pay-per-view event in Canada that was watchable.
The last two PPV cards in Canada were UFC 186 and UFC 174. The attendances for both of them were atrocious, and they hardly managed more than 100,000 buys. If people actually follow through with this boycott, and there's no reason to think they won't, UFC 206 could be the worst event, box-office wise, in company history.
More from FanSided
This article originally appeared on