Brett Johns and Kwan Ho Kwak to debut at UFC Fight Night 99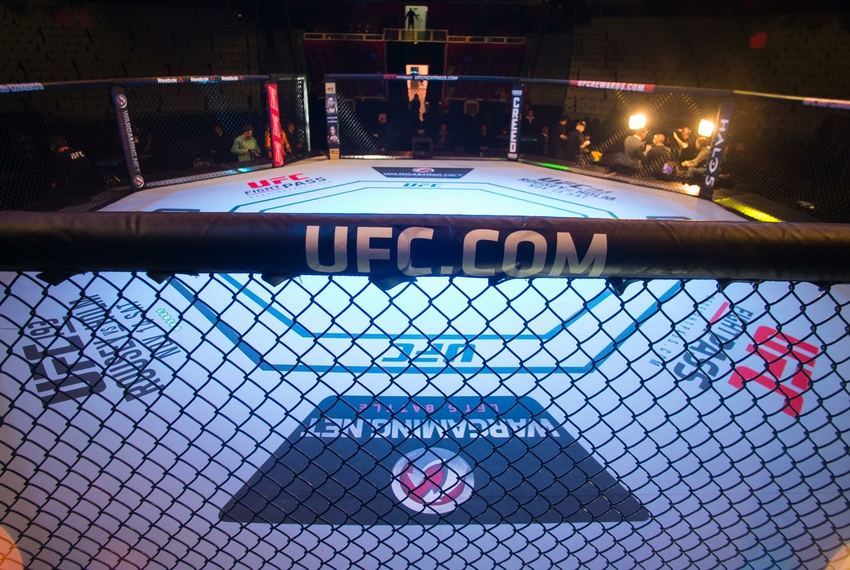 Highly touted bantamweight prospects Brett Johns and Kwan Ho Kwak will make their octagon debuts when they face off at UFC Fight Night 99.
Two fighters on the rise will step into the Octagon for the first time when they face each other in Belfast, Northern Ireland. The UFC has booked Brett Johns (12-0) against Kwan Ho Kwak (9-0) in a bantamweight contest on Nov. 19 at UFC Fight Night 99.
The promotion announced the fight on Tuesday through its UFC Europe Twitter account.
Johns' signing comes with historical significance for the promotion, as well as the country of Wales. The fighter known as "Pikey" is only the second-ever fighter from Wales to be signed by the UFC. The first, former Cage Warriors middleweight champion Jack Marshman, vacated his title to sign with the UFC earlier this month. Marshman will also make his first UFC appearance at the same event later this month when he faces Magnus Cedenblad.
According to Wales Online, Johns started fighting when he was 17 years old. Since then, he has won 12 fights in a row while fighting for such organizations as Cage Warriors and Titan FC. Most recently, Johns defeated Anthony Gutierrez in what was supposed to be his first Titan FC bantamweight title defense. However, Johns missed weight and the promotion stripped him of the title before the fight.
Kwak is an undefeated prospect from South Korea who will be attempting to keep his record perfect while being the first to derail Johns. UFC Fight Night 99 will mark Kwak's first time fighting in Europe. All of his professional fights have taken place in South Korea or the Southeast Asia-Pacific region for the Top FC and PXC promotions. Of his nine wins, six have come by KO/TKO stoppage.
UFC Fight Night 99 is features a main event rematch between No. 10-ranked middleweight Uriah Hall and No. 5-ranked middleweight Gegard Mousasi. The event takes place at the SSE Arena in Belfast, Northern Ireland. Every fight on the card will stream live on UFC Fight Pass.
This article originally appeared on