As GSP-Hendricks scoring controversy swirls, White slams NSAC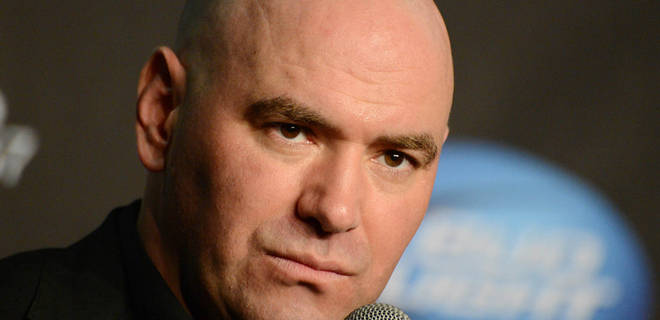 Dana White walked into the UFC 167 press conference shaking his head. Here his cash-cow, the sport'€™s pay-per-view king had escaped with a narrow, controversial victory against Johny Hendricks, but White wasn'€™t at all pleased with how things had turned out.
"Does anybody here think that Johny Hendricks didn't win the fight?"€ White soon asked the assembled media.
You could count the arms raised with one hand. Inside the MGM Grand Arena, the sentiment was the same. Nearly all of the assembled crowd of 14,856 saw the five-round welterweight championship fight going to the challenger, but two of the three judges disagreed, allowing St-Pierre to retain the belt in a split-decision.
White said he only gave St-Pierre one round, the third. Many others gave him the fifth, as well. But as far as the official scorecards went, the swing round was the first, which judges Sal D'Amato and Tony Weeks scored for St-Pierre 10-9. That was the pivotal factor in the decision escaping Hendricks.
"I'm blown away that Georges St-Pierre won that fight," White said, shaking his head. "€œListen, I'm a promoter. He's the biggest pay-per-view star on the f—ing planet for me, and I still don't think he won that fight. I want what's fair, and that wasn't fair. I think the Nevada state athletic commission is atrocious. I think the governor needs to step in immediately before these guys destroy this sport like they did boxing."
The comment comes just two months after a raging Nevada controversy in the sweet science, when judge C.J. Ross scored the Floyd Mayweather-Canelo Alvarez bout a draw despite the combat sports community seeing the mega-event as a lopsided win for Mayweather.
It also comes on the heels of another complaint White made about the Nevada commission just last week. Though he couldn't detail it for fear of spoiling production, White said the commission made an egregious mistake during the filming of next season's Ultimate Fighter.
"€œWait until you f—ing see this,"€ he said then. "Wait until you see it, man. It'€™s unbelievable."
White said in his opinion, something needs to be done before the commission devolves any further.
"The alternatives are the governor needs to step in and fix the incompetence that is happening in the state of Nevada, that used to be the best commission in the world,"€ he said."€œIt's absolute, 100 percent incompetence. It needs to stop. I'm f—ing scared to come back here and do fights. I'm afraid of this state."