Anthony Pettis misses weight for UFC 206 interim title fight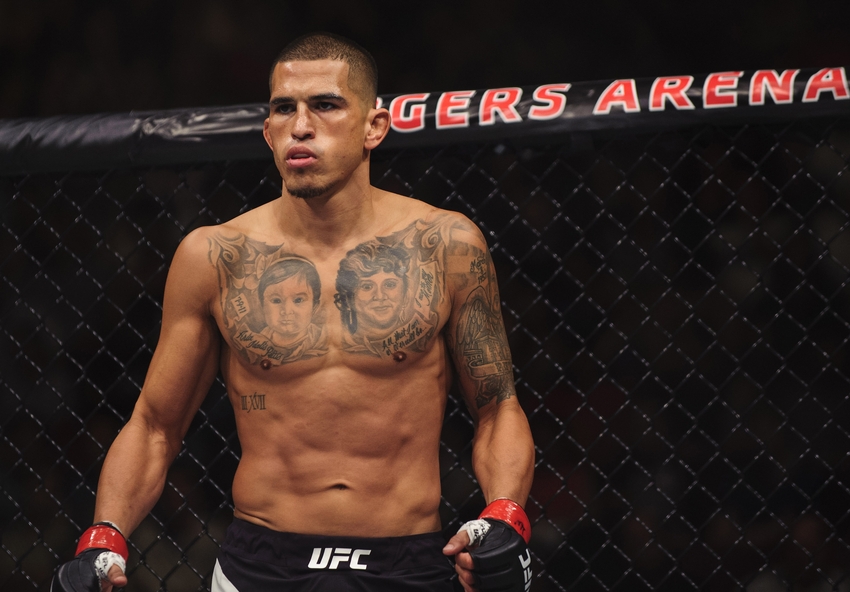 Anthony Pettis failed to hit the 145 lb mark for his interim featherweight championship fight with Max Holloway.
Pettis wasn't the only fighter to miss weight. Rustam Khabilov and Valerie Letourneau also missed weight for their match-ups.
After losing 3 straight fights at lightweight, former lightweight champion Anthony "Showtime" Pettis decided to try his luck at featherweight. Pettis made his featherweight debut against Charles Oliveira at UFC on Fox 21 and won by third round submission. He also made weight for the fight.
UFC 206 would be Pettis' second fight at featherweight and also for the interim championship. Since Pettis missed weight, he had to forfeit 20% of his purse and also can't win the championship. On the other hand, if Holloway wins, he will be the interim champion.
The winner of Pettis and Holloway was supposed to become interim champion and Jose Aldo's first challenger as newly crowned champion. That may not be the case should Pettis win. Visibly frustrated, after it was announced he missed weight, Pettis stormed off stage.
The featherweight division is in a mess as former champion Conor McGregor was stripped of his featherweight championship after winning the lightweight championship. Interim champion Jose Aldo was promoted to undisputed champion as a result.
McGregor won the featherweight championship by knocking out Jose Aldo in just 13 seconds at UFC 194. After winning, McGregor looked in other divisions for fights. He fought Nate Diaz at welterweight twice and one time at lightweight for the championship.
Aldo stayed active and ultimately winning the interim championship by beating Frankie Edgar at UFC 200. Aldo and Pettis have some history as the two were set to face at UFC 163 but Pettis had to pull out of the fight due to injury. The fight was scrapped and Pettis was replaced by Chan Sung Jung.
Should Pettis win at UFC 206, he and Aldo may finally have their highly anticipated match up.
This article originally appeared on