Amanda Nunes submits Miesha Tate in the first, wins title at UFC 200
LAS VEGAS — Amanda Nunes finally has fulfilled her potential and become world champion. The Brazilian submitted defending bantamweight champion Miesha Tate in the first round Saturday at UFC 200 with a neck crank from the rear-naked position.
It all happened suddenly, in the opening round where "The Lioness" always has been most dangerous. The two women traded takedowns before Nunes found her range with powerful strikes on the feet.
Nunes used her punches to drop Tate and cut her open, then stalked her around the cage while defending takedown attempts. Tate fought on but was on wobbly feet and ultimately ended up on the mat with Nunes on top of her.
The challenger quickly took Tate's back and then rolled her over. She was unable to get under Tate's chin to secure a choke, but felt confident enough in her hold to still squeeze for a neck-crank.
It was in, painfully, and Tate tapped out, signalling submission. The end came at 3:16 of the first round.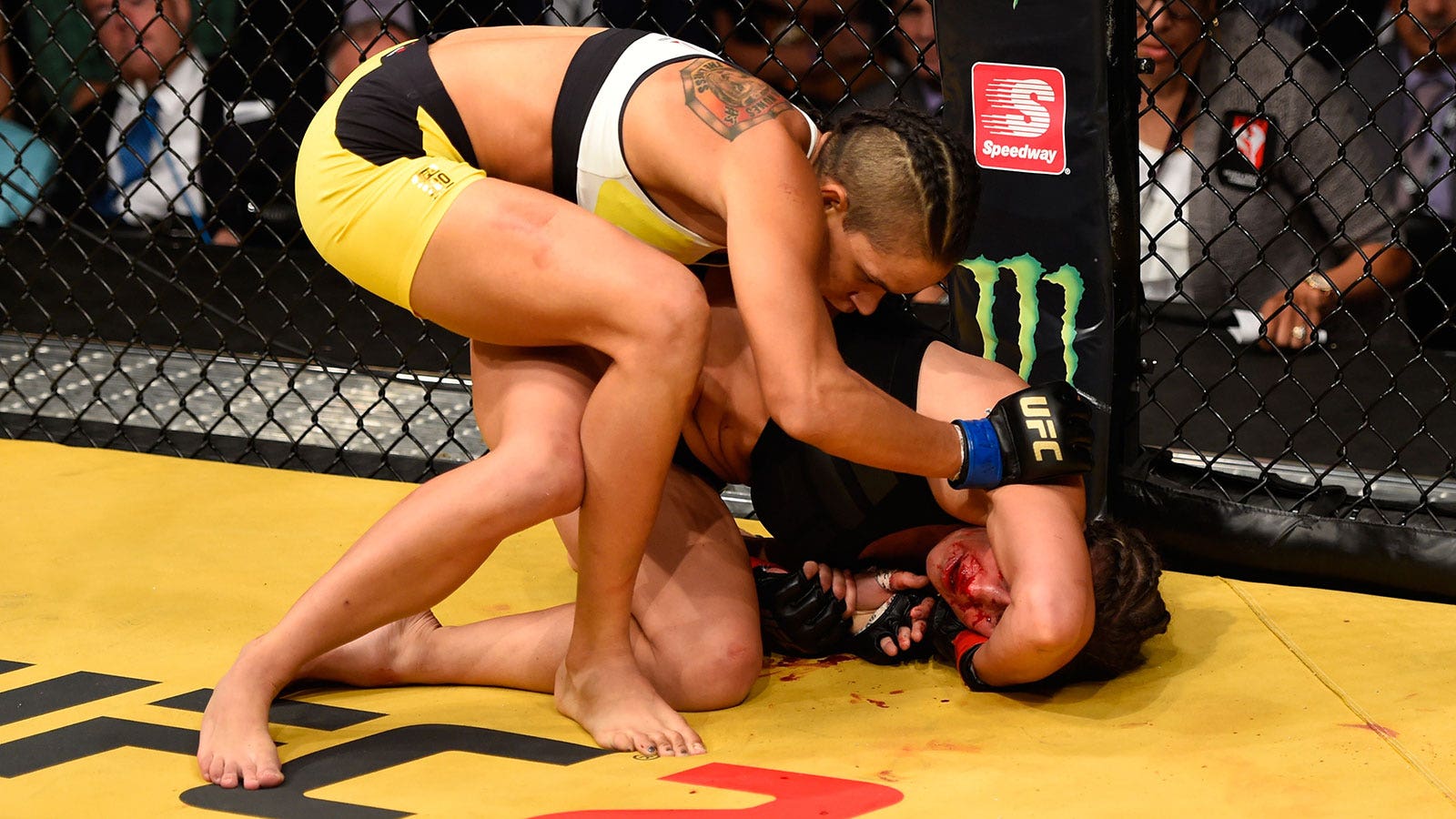 The 28-year-old Nunes cried tears of joy afterward, saying "I haven't seen my family for one year," with the gold UFC belt wrapped around her waist. "Now, I'm going back to Brazil and I'm bringing this with me.
"Ten years of my life I've been working hard…and now I feel amazing."
For her part, a disappointed Tate promised to regroup and come back for another run at the title she's already held twice before. "I always come back stronger from these kinds of things," she reminded.
Nunes' win snaps Tate's five-win streak, extends her own to four, and improves her overall mark to 13-4. Tate's loss dips her record to 18-6.